17-Year-Old Dies Buried Under 'Several Feet' Of Sand After North Carolina Dune Collapse
A teenager from Chesapeake, Virginia, died Saturday after being trapped under a collapsing dune at the Cape Hatteras National Seashore in Frisco, North Carolina.
According to a National Park Service news release, friends and family of the 17-year-old called authorities around 2 p.m. after discovering him buried in "several feet of sand, apparently caused by portions of the adjacent dune collapsing" into a hole the teen had evidently entered in the back of dune area.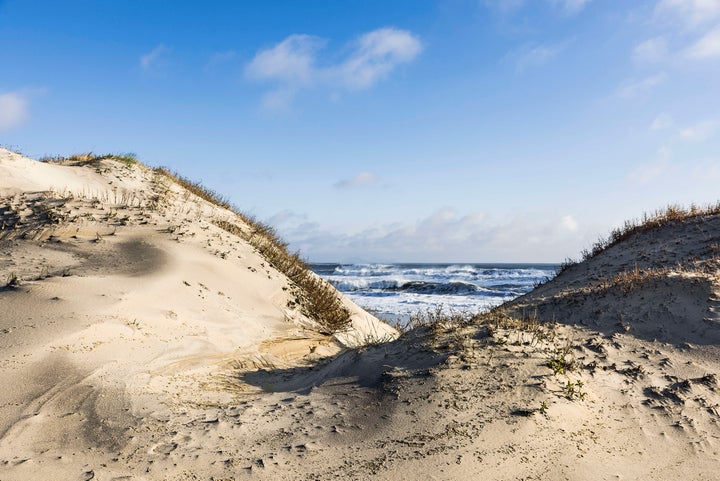 Rescuers performed CPR on the teen, whose identity has not been made public, but he could not be resuscitated.
David Hallac, the superintendent for the National Parks of Eastern North Carolina, shared a somber statement about the tragedy.
"Cape Hatteras National Seashore offers our condolences to his family and friends," he said. "We urge visitors not to dig deep holes on the beach due to the danger they present to beachgoers and emergency response staff."
The teen's death is currently under investigation.
Collapsing sand has caused fatalities before. In 2014, at least three people, including a 9-year-old girl, died in separate incidents after they were inadvertently buried alive in sand. Last year, two teenagers, one in a state park in Utah and one on a New Jersey beach, died under similar circumstances.