CNN
 — 

At least six people are dead and seven people injured after a shooting on Thursday at a Jehovah's Witness house of worship in the northern German city of Hamburg, according to CNN affiliate RTL/NTV on Thursday.
The incident occurred around 9 p.m. local time (3 p.m. ET) while an event was ongoing, NTV reported.
Hamburg police confirmed in a tweet that shots had been fired in a house of worship in the district of GroßBorstel.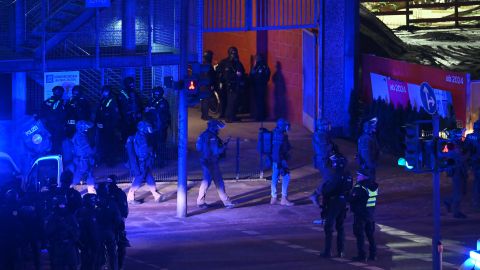 Police are on the scene where "several people were seriously injured, some fatally," Hamburg police said, adding that more information would follow.
Emergency services have also arrived at the scene of the incident, NTV reporter Bastian Vollmer reported.
Shootings in Germany are not unheard of, though rarer than in the United States. In January 2022, at least one person was killed after man opened fire on students in a lecture hall at Heidelberg University in southwestern Germany.
In 2020, a mass shooting at two shisha bars in Hanau killed several people.
This is a developing story. More to follow.