We're often taught that all credit cards are bad because they lead to paying interest charges for everyday purchases. However, that's only true if you don't pay off your balance every month. For those in a position to pay their statement in full, credit cards provide a way to earn valuable rewards every month, enjoy travel perks and have peace of mind when making a purchase.
I have personally used credit card rewards to travel the world for the past 10 years, visiting 40+ countries and countless cities. I have also had the privilege to fly in business class on many of these trips while only being on the hook for minimal out-of-pocket expenses.
But even beyond travel, there are reasons you might want to have more than one credit card. It can give you access to various purchase protection benefits and might even improve your credit score. So, let's run through a few of the reasons why you should have more than one credit card in your wallet.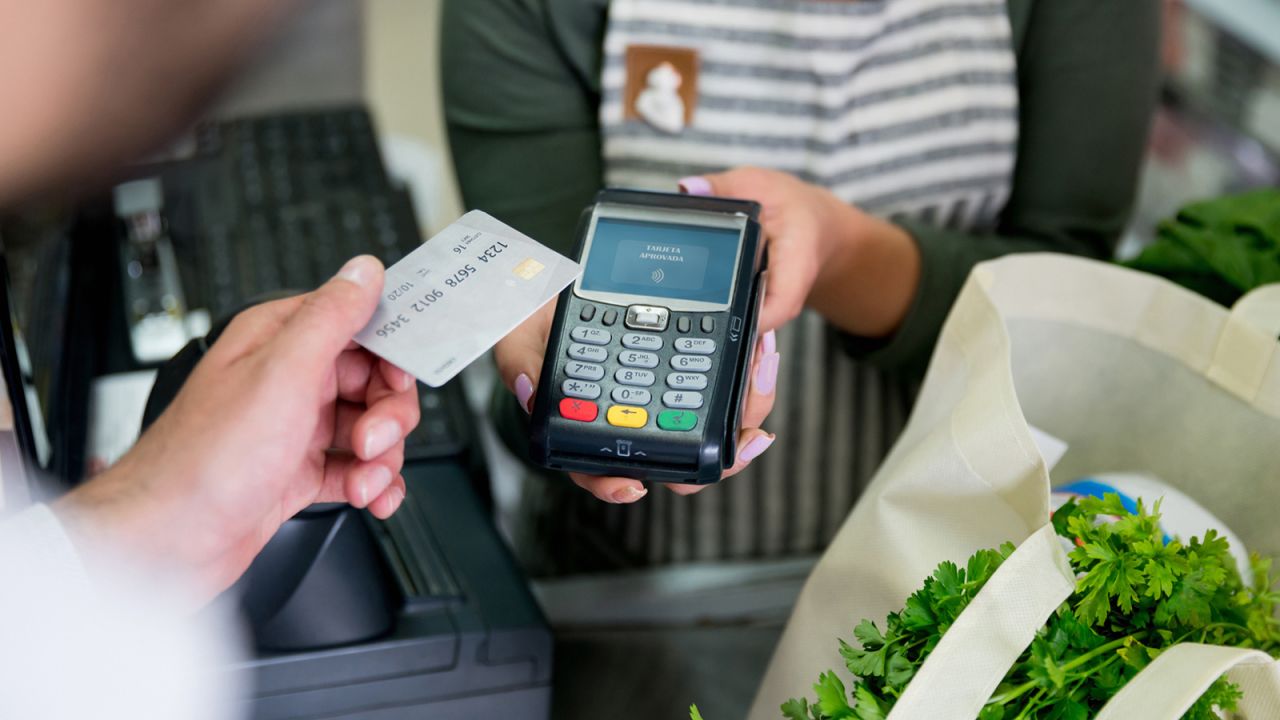 There's a lot of competition in the credit card space, and that's great for consumers. Nowadays, US consumers have access to hundreds of rewards-earning credit cards. Many of these have a different bonus categories like dining and food delivery, groceries, travel and gas.
Combining the right cards will let you earn more than 1 point per dollar spent on all of your purchases. This can accelerate your progress toward your next big travel redemption and ensures you're squeezing the most value of every dollar you spend.
When building your own credit card stack, look through your spending and where you spend the most money. Then, find a card or two that earns bonus points on these purchases. You'll also want to find a baseline card that earns more than 1 point per dollar on all purchases.
Here's a look at my credit card stack and the earning rate for purchases I make with each card. Note that many cards listed here may have other bonus categories too.
This stack lets me earn bonus points on just about everything I spend money on, with rent being the only purchase category where I'm earning 1 point per dollar. Even then, paying rent with a credit card usually requires paying a 2-3% fee, so I still come out ahead with the Bilt Mastercard since it doesn't charge a fee.
Also, don't forget that many rewards-earning credit cards have welcome bonuses that offer a set amount of points when you meet a spending requirement. For example, the Amex Gold currently offers 60,000 bonus points after you spend $4,000 on the card in your first six months of card membership. Earning one or two welcome bonuses may singlehandedly fund flights for your next vacation.
Of course, my credit card stack isn't for everyone. Three of these cards have high annual fees, which are largely offset by benefits like airport lounge access, travel credits and other special features. I can maximize these benefits with my frequent travel, but you should run the numbers before applying for any credit card to see if it's worthwhile for your travel and spending habits.
Thankfully, you don't have to pay annual fees to make a credit card stack that maximizes rewards on your daily spending. Here's a good no annual fee credit card stack that maximizes major purchase categories like dining, groceries and more:
Bilt Mastercard®: 1 point per dollar on rent (up to $50,000 per year), 2 points per dollar on travel (when booked directly with an airline, hotel, car rental or cruise company) and 3 points per dollar on dining. No annual fee.
Blue Cash Everyday® Card from American Express: 3% cash back at U.S. Supermarkets (up to $6,000 per year, then 1%), U.S. gas stations (up to $6,000 per year, then 1%) and U.S. online retail purchases (up to $6,000 per year, then 1%). No annual fee (see rates and fees). Cash back is earned in the form of Reward Dollars that can be redeemed as a statement credit.
Citi® Double Cash Card: 2% cash back on all purchases (1% when you spend, 1% when you pay). No annual fee.
Using this stack, you'd earn flexible Bilt Rewards points on your rent, travel and dining spend. Plus, you'd 3% cash back on many popular spending categories with the Blue Cash Everyday, and 2% cash back everywhere else with the Citi Double Cash.
Look through our guides to the best credit cards and best no annual fee credit cards for inspiration on building your own credit card stack. Consider where you spend the most when picking cards so you can apply for cards with the most applicable bonus categories.
2. Diversify your rewards

One thing I've learned during my 5+ years in the award travel world is that points and miles rarely increase in value. Airlines, credit card issuers and hotels tend to devalue their points over time by making redemptions more expensive or getting rid of some redemptions altogether. With that in mind, I make an effort to earn flexible points and diversify the rewards I earn
Flexible travel rewards currencies include programs like American Express Membership Rewards, Bilt Rewards and Chase Ultimate Rewards. Each of these points currencies have 10+ travel partners that I can transfer my points to. For example, I can transfer Bilt points to Air Canada Aeroplan, American AAdvantage, United MileagePlus, World of Hyatt and others.
This way, I'm covered if one loyalty program devalues its points. For example, say United MileagePlus raises the price of award tickets to Europe. No worries. I can transfer my Bilt points to Air Canada Aeroplan — one of United's partner airlines — and book a similar ticket at a better price. This wouldn't be possible if I put all of my spending on a United credit card.
Looking at my credit card stack, you'll also see that I earn points in multiple transferable currencies. This is because each transferable points program has different transfer partners. Having access to multiple flexible points currencies gives me more choice when booking trips.
Likewise, many credit cards offer special benefits. On the travel side, you'll find airport lounge access, priority boarding and free checked bags included with many of the premium cards. Some cards also offer purchase protection, rental car damage waivers and other purchase and travel protections. These benefits can save you thousands of dollars if you know how to use them, but benefits vary widely by card.
As someone who travels frequently, I value many of these benefits. For example, I use my Amex Platinum to access various airport lounge networks while on the road and for guaranteed Marriott and Hilton elite status. I can also maximize many of its statement credits, like the annual airline fee credit and monthly Uber Cash (enrollment required).
Meanwhile, since I'm a Delta frequent flyer, I also keep the Delta SkyMiles® Reserve American Express Card in my wallet for upgrade priority on domestic flights and bonus Medallion Qualifying Miles (MQM). However, I rarely spend on this card unless I am specifically spending toward an elite status accelerator.
I also like having the Sapphire Reserve in my wallet for travel protections. Namely, its trip delay insurance has saved me hundreds of dollars over the years, since it reimburses expenses incurred after travel is delayed for 6+ hours. This includes things like food, hotel stays and taxi rides. Again, this insurance is extremely valuable to me as someone frequently on the road. Note you have to charge your travel to the Sapphire Reserve to be eligible for the benefits.
Chase's purchase protection can come in handy when buying big-ticket items. Most Chase-issued credit cards — including the Sapphire Reserve and Chase Sapphire Preferred® Card — include this protection. Eligible items purchased with the card are covered against loss, theft and damage for the first 120 days from the date of purchase, up to $500 per claim and $50,000 per account.
In addition, many Chase cards offer extended warranty protection. This coverage extends the manufacturer's warranty by an extra year on eligible warranties of three years or less, up to $10,000 per claim with a maximum $50,000 per account. This coverage could save you thousands of dollars on big-ticket items like laptops and camera equipment when things go wrong after their warranty expires.
When I purchase travel or just about anything else, I carefully think through which credit card will offer the most points, benefits and purchase protections. And of course, I never forget to take my Amex Platinum and other benefit-heavy travel cards with me when I head to the airport.
No matter when or where you travel, you should always come equipped with a backup credit card.
You never know when your primary credit card will be skimmed, break or otherwise unusable on the road. Having an extra card with you can help you avoid a sticky situation where you might otherwise be left without a credit card while you wait for a replacement to be delivered.
For an added layer of protection, you might want to leave this extra credit card in your backpack, hotel safe or somewhere outside of your day-to-day wallet. This way, you still have a credit card to use if your wallet or purse is stolen while you're traveling.
Further, if you primarily use an American Express or Discover card stateside, it's also worth getting a second credit card that runs on the Visa or Mastercard networks before you travel abroad. Amex and Discover aren't as well accepted in many countries, leaving you to scramble for local currency or use a debit card.
If you travel abroad often, consider applying for a back-up credit card that doesn't charge foreign transaction fees to bring with you. Some cards that don't charge foreign transaction fees or an annual fee include the Bilt Mastercard and Capital One VentureOne Rewards card.
Having multiple credit cards might improve your credit score too. While you may see an initial negative impact when you open a new credit card, your score should recover (and improve) over time so long as you pay all of your credit card account balances on-time and in-full.
This is because opening another credit card adds to your total available credit. The less credit you use, the lower your credit utilization rate is. This is generally seen as a positive thing for your credit score. Plus, keeping a card open long-term can also increase your length of credit history, and actively paying the card on-time will help build your payment history. These are all things that can lead to a better credit score down the line.
That said, ensure you always pay your credit card on-time. Otherwise, the lender can report a missed payment to the credit bureaus, which can negatively impact your credit. Plus, you might rack up late fees and interest charges that chip away at any savings you get from credit card rewards.
Since I use a different credit card for each purchase category, I find that it's easier for me to track my expenses every month. If I want to see how much I've spent on groceries and dining, I check my Amex Gold statement. And if I want to see how much I've spent on Lyft rides and public transportation, I check my Sapphire Reserve.
Of course, there are many ways to track your expenses and stick to a budget (or spending plan). However, I like the ease of being able to track my spending category-by-category by simply opening a bank app on my phone. This combined with an Excel spreadsheet is how I have tracked my finances for years.
This works particularly well if you use the "envelope" budgeting method, where you give yourself a set amount of money for each expense category every month. Think of your different credit cards as envelopes wherein you can only spend so much on them every month. You may even be able to set text alerts with your bank that tell you when you've spent a certain amount on your credit card.
Of course, method doesn't work for everyone — and you have to actually stick to your budget to see results. But if your brain works like mine, you might find it easier to track your expenses when you use different credit cards for different types of purchases.
There are many benefits to having multiple credits. For travelers like myself, being able to earn the most travel rewards on every dollar I spend makes it easier to accelerate my points balance and get closer to free trips. Plus, benefits like airport lounge access make both leisure and business trips more enjoyable.
But even if you don't travel frequently, there are many good reasons to have multiple credit cards in your wallet. It can help you build your credit and earn the most possible cash back, often without paying an annual fee.
Click here for rates and fees of the American Express Gold card.
Click here for rates and fees of the Platinum Card from American Express .
Click here for rates and fees of the Blue Cash Everyday card.
Click here for rates and fees of the Blue Business Plus card.
Click here for rates and fees of the Delta SkyMiles Reserve card.
Find out which cards CNN Underscored chose as our best credit cards currently available.
Get all the latest personal finance deals, news and advice at CNN Underscored Money.