An Ohio grand jury decided Monday not to charge the eight officers responsible for ending a 25-year-old Black man's life after a traffic stop last year in Akron.
"The grand jury just a little while ago issued what is called a no bill, meaning that there will be no state criminal action, no charges at the state level," Ohio Attorney General Dave Yost said in a news conference on Monday, according to ABC News.
"Multiple officers, each making an independent judgment about a threat and acting independently to neutralize that threat, creates a dynamic that amplifies the use of force exponentially," Yost said, according to The New York Times. "That being said, it is critical to remember that Mr. Walker had fired on the police and that he fired first."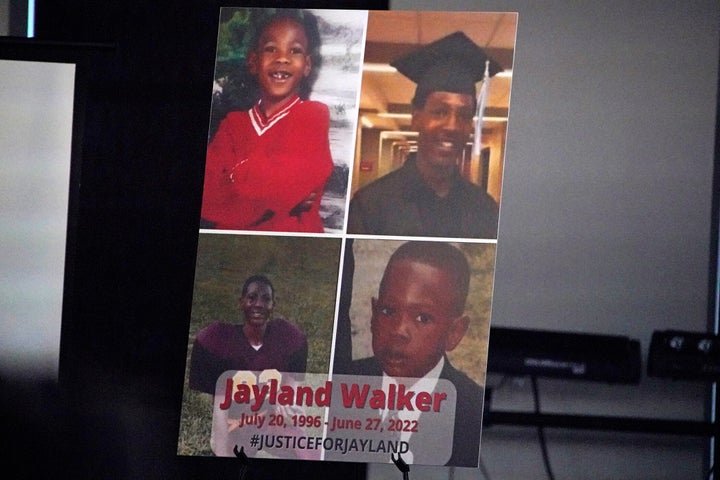 Ahead of the grand jury's announcement, businesses and people in the community were preparing for potential demonstrations in response to the grand jury's decision, NBC affiliate WKYC-TV in Cleveland reported.
Akron Mayor Dan Horrigan released a statement earlier Monday, saying leaders were committed to listening to the community's concerns.
"As we prepare for whatever is to come from the grand jury as they make decisions in the office-involved shooting of Jayland Walker, we remain committed to listening to our residents and making space for their voices and concerns while also prioritizing everyone's safety," Horrigan said. "At the beginning of this process, I asked our community to have patience with the investigation, and we are now getting very close to some answers. I have an overwhelming amount of faith in the Akron community, and I know we will lean into our partnerships and relationships through the uncertainty of the days ahead."
The Ohio attorney general's office declined to provide HuffPost with a statement, deferring to a news release.
"This case took more than a week because of the volume of evidence presented," Yost said in the news release. "It's important to note that the job of my office in this case was to investigate and present evidence to the grand jury. The grand jury was instructed about the law by the judge who oversees it, not by the prosecutors, to avoid any question about the accuracy of the instruction."
The attorney general's office has made investigative documents available to the public.