TUSCALOOSA, Ala. — University of Alabama freshman defensive back Tony Mitchell has been suspended from the team following his arrest on a drug charge.
Mitchell reached 141 miles an hour in his vehicle trying to evade police before he was apprehended, cops say, per AL.com. Another man in the car, Chris Lewis, told him to "punch it" as law enforcement gave chase, according to the report.
Crimson Tide coach Nick Saban said Monday after the first practice of spring that Mitchell was suspended from the team "and all team activities until we gather more information about the situation and what his legal circumstance is."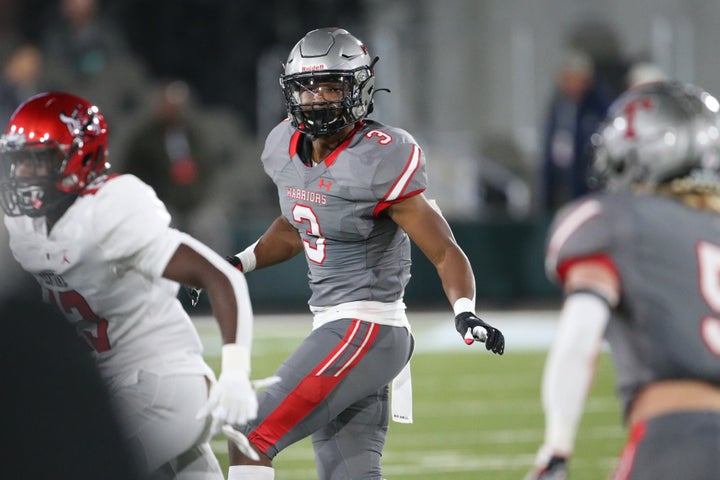 The Holmes County Sheriff's Office arrested Mitchell and another man, Chris Lewis, last week on a charge of possession of marijuana with the intent to sell or deliver, according to a post on the department's Facebook page. Lewis also was charged with carrying a concealed gun without a permit.
"Everybody's got an opportunity to make choices and decisions," Saban said. "There's no such thing as being in the wrong place at the wrong time. You've gotta be responsible for who you're with, who you're around and what you do, who you associate yourself with and the situations that you put yourself in. It is what it is, but there is cause and effect when you make choices and decisions that put you in bad situations."
Mitchell, who is from Alabaster, Alabama, was a five-star prospect rated the 34th-best player and No. 3 safety in the 247Composite rankings.
Mitchell was driving the vehicle during a traffic stop. After deputies smelled marijuana, Mitchell picked up a baggie of marijuana from the passenger floorboard, according to the department's Facebook post.
Sheriff's deputies found "an additional significant amount of marijuana, a set of scales, a loaded handgun between the passenger seat and center console, and a large amount of cash," according to the department's Facebook post.