Alex Murdaugh Jurors Speak Out After Murder Verdict, Call Him A 'Good Liar'
Alex Murdaugh's decision to take the stand and testify in his double murder trial sealed his fate, said several jurors from the case who alleged that his sobbing on the stand "wasn't genuine" and that it appeared as though it could be turned "on and off."
"No, I didn't think he was crying. He turned it on and off," Gwen Generette told NBC on Monday in a sit-down interview with two other jurors who also voted to convict him Thursday.
"We were able to read right through that," juror James McDowell said of the fourth-generation attorney's dramatic emotions while pleading his innocence on the stand. "I think that he believes he's so convincing that he felt like that was his last resort."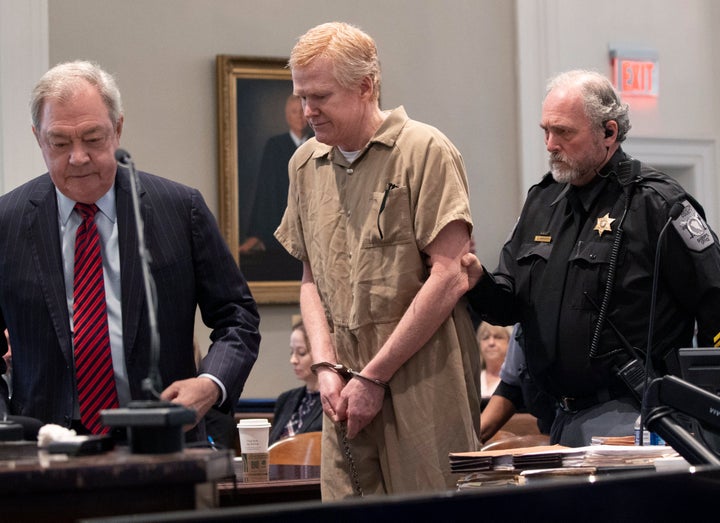 Ultimately, all 12 people on the jury concluded that the 54-year-old fatally shot his wife and son near dog kennels at the family's rural South Carolina hunting estate in 2021 before calling 911 and claiming that he found them dead upon returning home.
Initially, Murdaugh told investigators that he was never at the scene of the killings but he later reversed this claim after authorities discovered cellphone video that appeared to capture his voice at the kennels just minutes before his family died. Murdaugh admitted that he had lied about his whereabouts after being confronted with the video that had been recorded by his slain son Paul.
"I think it probably would have been a hung jury had it not been for that video. It's like he spoke from the grave," Generette said of Paul.
A fourth juror in the trial, Craig Moyer, called Murdaugh a "big liar" and also accused him of fake crying in an interview Friday with ABC News.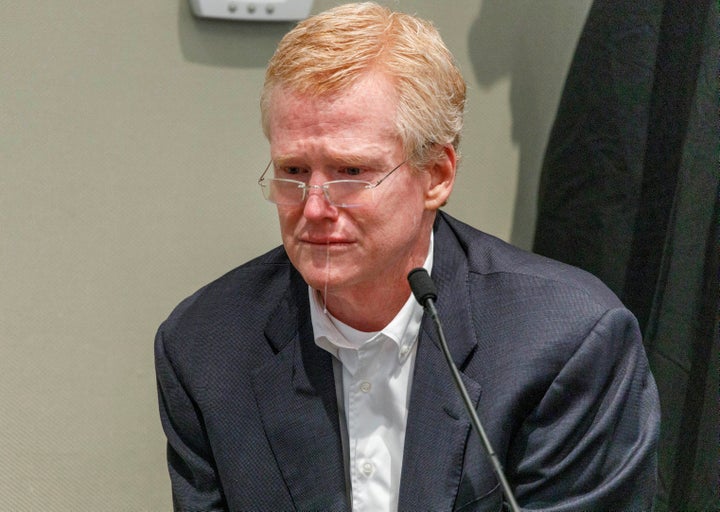 "He didn't cry. All he did was blow snot. No tears," said Moyer, who said he could see Murdaugh's eyes clearly from his seat in the courtroom.
He's a "good liar but not good enough," he said.
The jury deliberated for less than three hours before announcing a verdict, though Moyer said that behind closed doors it took them roughly an hour to come to the guilty conclusion. Initially two of the 12 jurors thought Murdaugh was innocent and a third was unsure, he said.
In coming to their decision, he said, they rewatched body camera footage taken the night of the killings from a responding police officer and debated the relevancy of different types of shotgun shells found at the scene. The defense argued the shells indicated there were two shooters, and not one.
Moyer told The New York Post on Sunday that he wasn't sure what ultimately swayed the two jurors into changing their minds from innocent to guilty.
"It was kind of loud, everybody talking over each other but we got it done," he said of their discussion.
As for why Murdaugh killed his family, the three jurors who spoke with NBC on Monday said they don't know.
Generette suggested it was "greed" and McDowell said it may have been a wide combination of things, as Murdaugh's life appeared to be in shambles at the time of the killings. He admitted on the stand that he was battling drug addiction and that he had stolen large amounts of money from his clients and his law office.
The third juror who talked to NBC, Amie Williams, agreed.
"I think it may have been a combination of things, not just the financial. But everything was weighing heavy on him, I believe," she said.
Murdaugh continued to plead his innocence after the verdict was reached.