Ben Affleck is clarifying reports that he blamed his ex-wife, Jennifer Garner, for his drinking, opening up about previous remarks he'd made years ago in a new interview with The Hollywood Reporter.
"The Flash" actor spoke to The Hollywood Reporter for a profile on Thursday. He mentioned that he's become "very guarded" in doing press, following what he characterized as a misinterpretation of comments he made in an interview with Howard Stern in December 2021.
The "Good Will Hunting" actor told the radio host at the time that he'd "probably still be drinking" if he was still married to Garner, which immediately made headlines.
But Affleck told the outlet that "the entire [press] pickup was something that was not only not right, it was actually the opposite of what I meant" in the interview with Stern.
"To be clear, my behavior is my responsibility entirely," he told The Hollywood Reporter, explaining, "The point that I was trying to make was a sad one."
He continued, "I was trying to say, 'Hey, look, I was drinking too much, and the less happy you become, whether it's your job, your marriage, it's just that as your life becomes more difficult, if you're doing things to fill a hole that aren't healthy, you're going to start doing more of those things.'"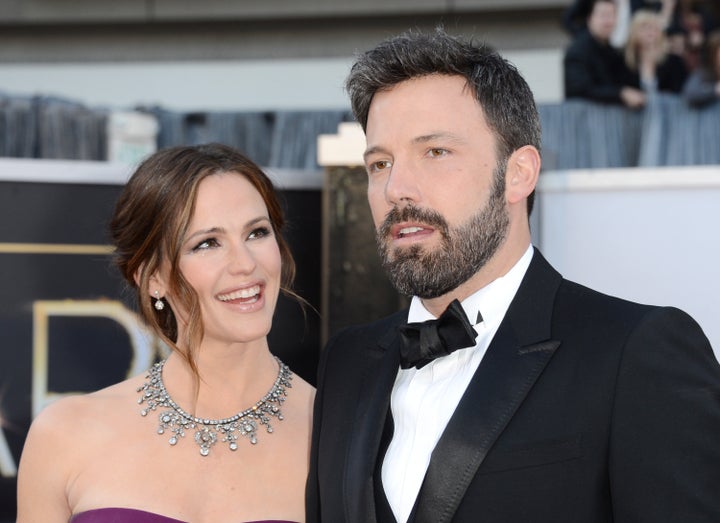 "I think I was pretty articulate about that," he said, calling out publications "who deliberately mischaracterized it in order to make it clickbait, and everyone else then picked it up."
"It didn't matter how many times I said, 'I do not feel this way. I'm telling you, I don't blame my ex-wife for my alcoholism,'" he said. "So, yeah. It's hard."
During Affleck's appearance on Stern, the actor said his marriage to Garner was "part of why I started drinking alcohol was because I was trapped."
He told the radio host: "I was like, 'I can't leave 'cause of my kids, but I'm not happy, what do I do?' What I did was drank a bottle of scotch and fell asleep on the couch, which turned out not to be the solution."
He added, "We had a marriage that didn't work ― this happens ― with somebody that I love and respect but to whom I shouldn't be married any longer. Ultimately, we tried, we tried, we tried because we had kids. Both of us felt like we don't want this to be the model that our kids see of marriage."