President Joe Biden on Tuesday will designate two landscapes — Nevada's Spirit Mountain, an area that is sacred to a dozen Native American tribes, and Castner Range, a former military weapon testing facility in West Texas — as America's newest national monuments.
The move will bring more than half a million federal acres under a new set of protections that bar new mining, drilling and other development. It comes as Biden remains under fire over last week's decision to approve a massive and extremely controversial fossil fuel drilling project on federal land in the Alaskan Arctic.
A White House official called Tuesday's actions Biden's "boldest steps to date to protect the power and promise of America's extraordinary national wonders." Along with establishing the two monuments, Biden will direct Commerce Secretary Gina Raimondo to consider establishing a new marine sanctuary protecting all U.S. waters surrounding Pacific Remote Islands Marine National Monument, southwest of the Hawaiian Islands.
The president will highlight these and other recent conservation actions during a Tuesday summit at the Department of the Interior, according to the White House.
Located in the southernmost corner of Nevada, Avi Kwa Ame — meaning "Spirit Mountain" in the Mojave language — is the tallest peak in its namesake Spirit Mountain Wilderness. Tribes, environmentalists and public land advocates have aggressively lobbied the Biden administration to grant Spirit Mountain monument status, and Biden signaled he planned to do so in November. The area is rich in cultural, natural and historical resources.
The Avi Kwa Ame National Monument will span about 506,000 acres, more than the 450,000 acres that tribes and environmental organizations had called for. The White House said the monument designation "creates one of the largest contiguous areas of protected wildlife habitat in the United States, tying together the protected lands of the Mojave Desert in California to the southwest with the Lake Mead National Recreation Area and other protected areas to the east near the Colorado River."
"This designation will honor Tribal Nations and Indigenous peoples by protecting this sacred Nevada landscape and its historically and scientifically important features, while conserving our public lands and growing America's
outdoor recreation economy," according to a White House fact sheet on the decision.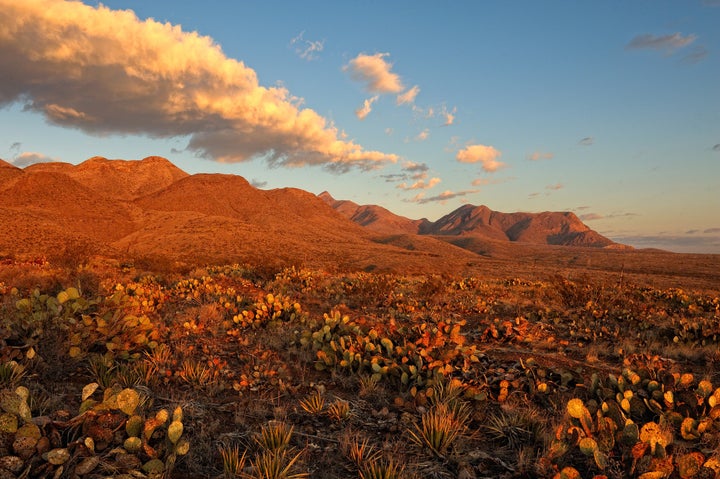 The new Castner Range National Monument will consist of about 6,600 acres. The landscape is home to archaeological sites and a diversity of rare and at-risk wildlife but is off-limits to the public due to unexploded ordnance from years of military testing.
"Once the area is sufficiently remediated to be safe for public access, Castner Range will offer unique opportunities for the El Paso community to experience, explore, and learn from nature," the White House wrote in its fact sheet.
These will be the second and third monument designations of Biden's presidency. In October, he created the 50,000-acre Camp Hale-Continental Divide National Monument in Colorado, which includes the historic Camp Hale, a World War II-era military training site, and the nearby Tenmile Range.
Biden previously reversed former President Donald Trump's rollbacks of three national monuments, two in Utah and a third off the East Coast.
Signed into law by President Theodore Roosevelt, the Antiquities Act authorizes presidents to "declare by public proclamation historic landmarks, historic and prehistoric structures, and other objects of historic or scientific interest that are situated upon the lands owned or controlled by the Government of the United States to be national monuments."
This is a developing story. Check back for updates.