Brian Laundrie's Mom Defends 'Burn After Reading' Note She Wrote To Her Son
Brian Laundrie's mother is defending a letter she wrote to her son in which she reportedly offered to help bury a body, claiming in court papers that the letter had nothing to do with Laundrie killing his fiancee and should not be admitted as evidence.
In a sworn affidavit filed Monday, Roberta Laundrie said she wrote the letter to her son months before his fiancee Gabby Petito went missing and was later found dead, and that her words are being taken out of context, according to a copy of the civil court document published by Tampa station WFLA.
"While I used words that seem to have a connection with Brian's actions and his taking of Gabby's life, I never would have fathomed the events that unfolded months later between Brian and Gabby would reflect the words in my letter," her court filing reads.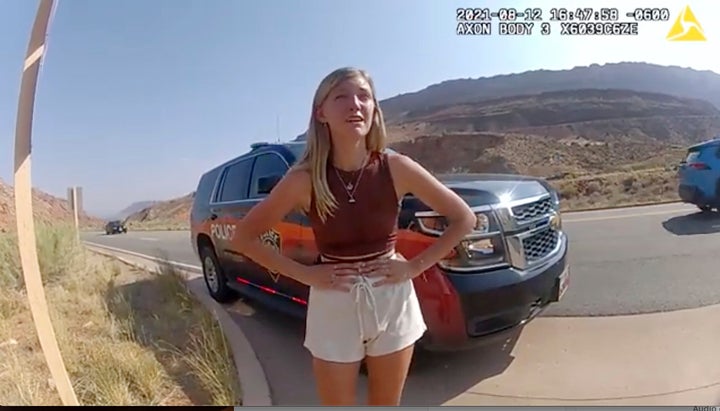 Roberta Laundrie defended her letter in response to a civil lawsuit by the Petito family against her family last year. It accuses the Laundries of knowing that their son killed his girlfriend in 2021 and still keeping quiet, even as a nationwide manhunt for Gabby Petito was underway.
An attorney for the Laundries has requested a protective order that would prevent the letter from being submitted as evidence in the Petitos' lawsuit, WFLA reported.
Petito family attorney Pat Reilly said he read Roberta Laundrie's letter and that in it, she tells her son that she'll bring a shovel to help bury a body and that the letter's envelope reads "burn after reading."
"Who writes a letter to their adult son saying I'll help bury a body?" Reilly remarked to WFLA. "It's no surprise that she doesn't want anyone else to see it."
In her court filing, Roberta Laundrie says she wrote the letter to her son before he and Petito set out on a road trip in July of 2021 and that she was appreciative that he had kept it.
"The purpose of the letter was to reach out to Brian while he and I were experiencing a difficult period in our relationship," she states. "Brian and I always had a very open and communicative relationship and in the months prior to the trip our relationship had become strained."
Roberta Laundrie said that she wrote "burn after reading" on the envelope in reference to the book "Burn After Writing," which instructs readers to openly express themselves on paper and then burn the paper if they feel embarrassed by what they've said.
She said that she joked about this book with both her son and Petito and that she was trying to connect with her son and "remind him how much I loved him."
In the copy of her affidavit shared by WFLA, Roberta Laundrie does not address whether her letter to her son mentioned burying a body. She does state that there are phrases in her letter that were common in their circle of friends and family, used to describe "who you could turn to in the most troubling times of your life."
"Although a few of the words in the letter are being quoted by others as having a connection to this case, all of the words taken together and in the context of the reason the letter was written show that there is no connection," she states.
An attorney for the Laundrie family did not immediately respond to a request for comment Wednesday.