Celebrity stylist Law Roach has announced his retirement.
On Tuesday, Roach shared a graphic on Instagram of a red-and-white sign that read: retired. He wrote his "cup is empty" in the post's caption.
"Thank you to everyone who've supported me and my career over the years," he wrote. "Every person that trusted me with their image, I'm so grateful for you all."
He continued: "If this business was just about the clothes, I would do it for the rest of my life, but unfortunately, it's not! The politics, the lies and false narratives finally got me! You win … I'm out."
A representative for Roach did not immediately respond to HuffPost's request for comment.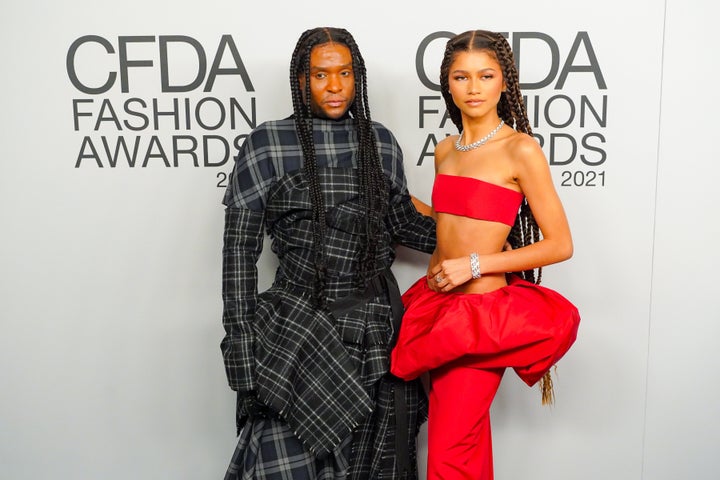 The former judge on HBO's "Legendary" didn't provide any further details on what led to his decision to retire, but his announcement surprised many of his fans.
"Red carpets will never be the same without Law Roach," one Twitter user tweeted.
"Can someone tell Law Roach that April Fool's Day is in April," tweeted another.
Roach has worked as an in-demand celebrity stylist for years. He's recognized for his work with numerous celebrities, including Kerry Washington, Celine Dion, Ariana Grande, Bella Hadid and most notably, his longtime collaborator, Zendaya.
Zendaya received the Fashion Icon Award from the Council of Fashion Designers of America in 2021. During her acceptance speech, she shared that she began working with Roach when she was 14 years old.
"My fashion soulmate, historian and constant inspiration thank you for pushing me to see all of myself and teaching me how to do so fearlessly," she said about the stylist.
He credited Zendaya and Dion for changing his life during his acceptance speech.
Roach most recently worked with Washington, Hunter Schafer and Megan Thee Stallion for their looks at Vanity Fair's Oscar Party.