In an appearance on Los Angeles Magazine's "The Originals" podcast last week, Khan was asked about Rolling Stone's controversial ranking of "the 200 greatest singers of all time." The 10-time Grammy winner argued that Rolling Stone's editors "need hearing aids," and responded to Carey and Adele's high placements on the list with dismissive remarks.
Her harshest critique, however, was reserved for folk icon Joan Baez: "Let's be honest, the bitch cannot sing."
Khan ― who, incidentally, came in at No. 29 on Rolling Stone's ranking ― walked back many of her comments Sunday in a lengthy note posted to Instagram.
"Recently, I was asked about a list of the 'greatest singers of all time' and instead of questioning the need for such a list, I was pitted against other artists and I took the bait," she wrote. "As artists, we are unfairly put into 'boxes,' 'categories' or on 'lists.' Being an artist or musician is not a competition. It's a gift, for which I am truly grateful."
"It was not my intention to cause pain or upset anyone. To anyone that felt this way, I sincerely apologize," she added. "Empowering all artists is most important because we truly are the architects of change … and change begins within the heart."
Read Khan's note in full here.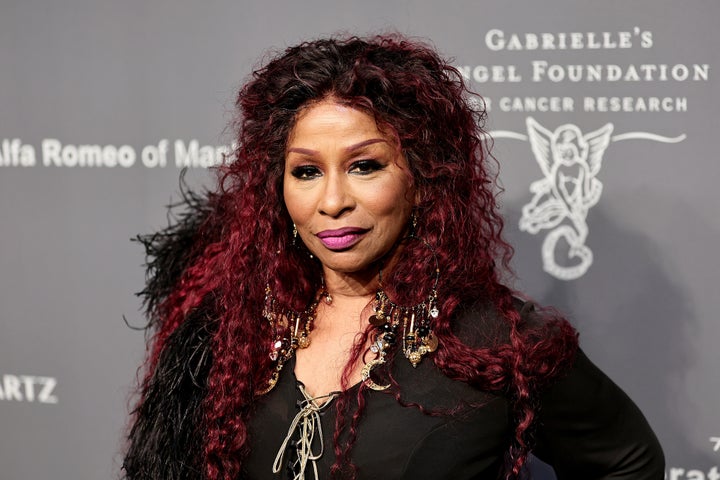 Published in January, Rolling Stone's ranking has drawn a sizable amount of scrutiny from music critics and readers, most notably for whom it excluded. Era-defining stars Tony Bennett and Judy Garland were among those absent from the list, as were modern pop powerhouses Pink and Céline Dion.
A group of diehard Dion fans responded to the French Canadian chanteuse's apparent snub by staging a protest outside of Rolling Stone's New York office.
"We wanted to make sure that you understand that you missed the best singer in the world," one fan said at the time. "She should be the first name on your list."
Rolling Stone, however, appeared to have been anticipating such pushback all along. In an introduction, the publication's editors stated that the list was composed of the "greatest singers," not the "greatest voices."
"In all cases, what mattered most to us was originality, influence, the depth of an artist's catalog, and the breadth of their musical legacy," they wrote.