At least one National Hockey League team with a Russian player on its roster has decided against wearing special warmup jerseys to commemorate Pride Night because of a Russian law that expands restrictions on activities seen as promoting LGBTQ rights.
The decision was made by the NHL organization following discussions with security officials within and outside the franchise, according to a person familiar with the situation who spoke to the AP on Wednesday on condition of anonymity because of the sensitivity of the move.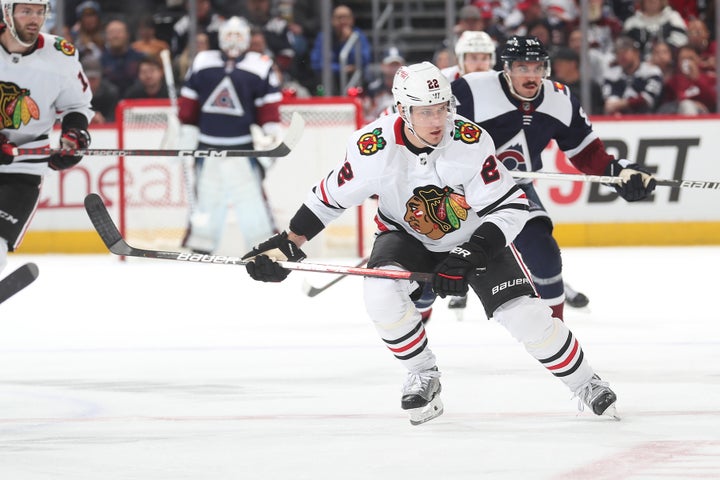 Chicago defenseman Nikita Zaitsev is a Moscow native, and there are other players with family in Russia or other connections to the country.
The Blackhawks have previously worn Pride warmup jerseys and donned special warmup jerseys on some other themed nights this season. There had been ongoing conversations with players about Pride jerseys prior to the decision, according to the person who talked to the AP.
The Florida Panthers — whose star goaltender, Sergei Bobrovsky, is Russian — planned to go forward with plans to wear the jerseys Thursday night before their home game against Toronto.
"As an organization, we've decided, and rightfully so, to move forward with it and support it and celebrate it," Panthers coach Paul Maurice said. "Teams around the league and players around the league, they've got the right to their opinion, and we've got the right to ours. But I've seen the sweaters. They're great looking, and it should be a great night tonight."
Earlier this season, San Jose Sharks goalie James Reimer and Philadelphia Flyers defenseman Ivan Provorov refused to take part in warmups with Pride-themed jerseys, but both cited religious beliefs, not the Russian law. Russians Nikolai Knyzhov and Alexander Barabanov wore the Pride-themed jerseys for the Sharks on Saturday.
The New York Rangers opted not to wear Pride jerseys or use Pride stick tape as part of their night in January despite previously advertising that plan.
While Chicago will go without Pride warmup jerseys this year, the team has planned a variety of activities in conjunction with Sunday's game. DJs from the LGBTQ community will play before the game and during an intermission, and the Chicago Gay Men's Chorus is slated to perform. There also are plans to highlight a couple of area businesses with ties to the LGBTQ community.