Hollywood's biggest night doubled as a rare public outing for Colin Farrell and his 13-year-old son, Henry.
The father and son duo turned up at the 2023 Academy Awards Sunday night looking dapper in matching tuxedos. Farrell, a first-time nominee for "The Banshees of Inisherin," accessorized his look with a pin of Ireland's flag ― a nod to his film's Irish setting and his own heritage.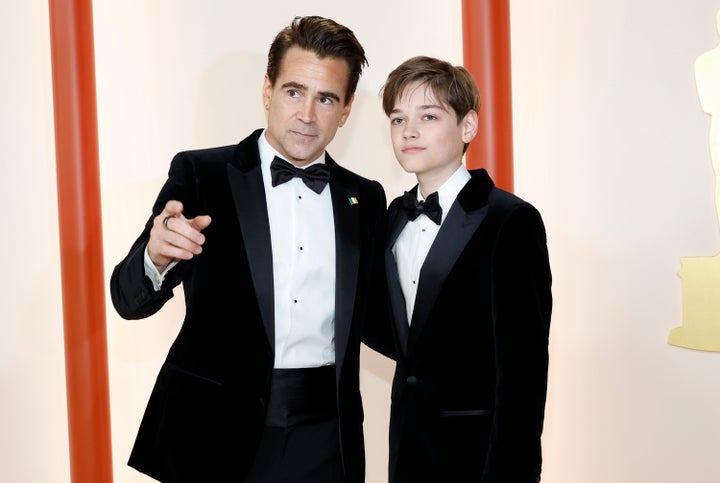 Speaking to Vanity Fair earlier this month, Farrell revealed that his youngest son, whom he shares with former girlfriend Alicja Bachleda-Curús, would be accompanying him to the Oscars. "We're both wearing velvet tuxes," he explained.
In a separate interview with Ireland's Sunday World, the actor said Henry had been with him in Los Angeles when his nomination for Best Actor was announced.
"I said to Henry, 'Do you want me to wake you up?'" he said. "And he was like, 'Duh — what do you think, Dad? Of course I want you to wake me up!'"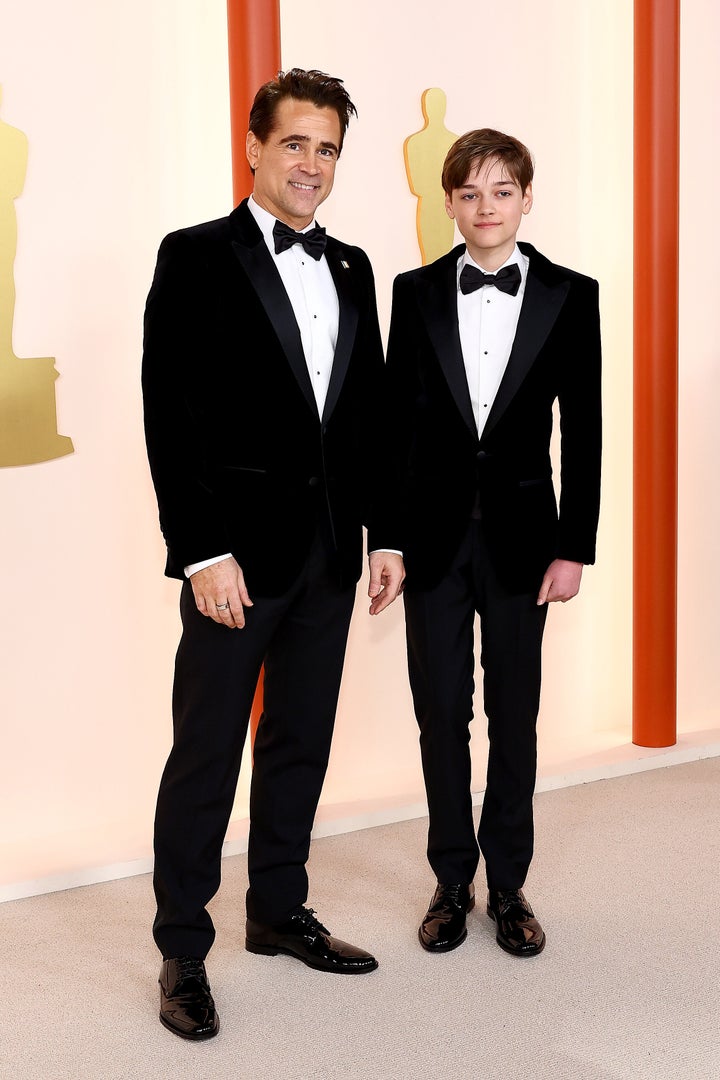 Farrell has won near-unanimous praise for his portrayal of Pádraic Súilleabháin in "The Banshees of Inisherin," directed by Martin McDonagh. The dark comedy, which also stars Brendan Gleeson and Kerry Condon, is nominated for a total of nine Oscars, including Best Picture.
In his chat with Vanity Fair, Farrell said his two children help remind him to take pride in his own success.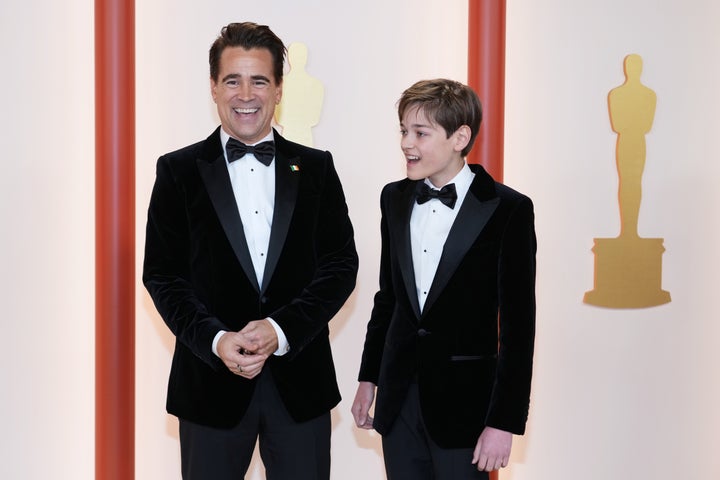 "I can be a bit kicking over sand castles about the whole thing, about the awards-season stuff," said the actor, who shares 19-year-old son, James, with ex Kim Bordenave. "I remember my boy came back from school one day and he had heard, I think I had won the National Board of Review and I said, 'Yeah, it's cool.' And he went, [mockingly] 'Oh, yeah, yeah, yeah. Yeah, it's cool.' He went, 'Come on, enjoy it for God's sake. Just enjoy it.' And I was like, OK, I'll lean into that wisdom."
He went on to note: "As a human being, I know what's really important to me in life and it's not what's happened in the last six months. So knowing that, it just frees me up to actually just enjoy that. It is my first time doing all this, and I've been working as an actor for 25 years, so I'm just trying to enjoy it all."