CNN
 — 

Former NFL quarterback Colin Kaepernick accused his White adoptive parents of perpetuating racism in their household in an interview with CBS' Adriana Diaz on Thursday.
"I know my parents loved me, but there were still very problematic things that I went through," the 35-year-old said.
"I think it was important to show that, no, this can happen in your home, and how you move forward collectively while addressing the racism that is being perpetuated."
Kaepernick revealed that when he had cornrows as a child, his mother said, "Your hair is not professional, you look like a little thug."
The former San Francisco 49ers quarterback added: "Those become spaces where it's like, 'How do I navigate this situation now?' But it also has informed why I have my hair long today."
Rick and Teresa Kaepernick are a couple from Wisconsin. CNN attempted to reach out to them for comment but did not immediately receive a response.
In "Colin in Black and White," a Netflix series revisiting Kaepernick's childhood from 2021, there is a scene depicting the moment the former NFL player's mother calls him a "thug" because they disapprove of his hair.
The book, titled 'Colin Kaepernick: Change the Game,' is "a graphic novel memoir detailing his high school years before he entered the spotlight of professional sports," according to the Scholastic publishing group's press release. It was co-written with Eve Ewing.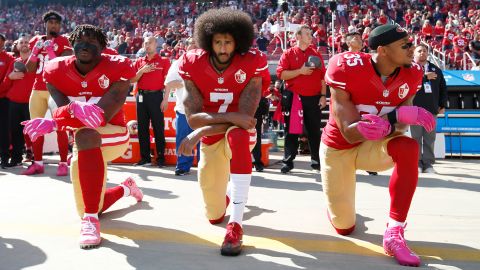 In the same interview, Kaepernick said he still has a desire to play football professionally.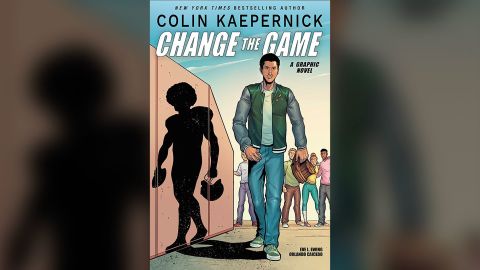 He hasn't played in the NFL since 2016 after his refusal to stand for the national anthem ahead of games to protest police brutality and racial injustice while he was a San Francisco 49er sparked controversy.