The daughter of actors David Arquette and Courteney Cox made a rare public appearance Monday at the world premiere of "Scream VI," the latest installment in the horror franchise where her parents first met.
Coco Arquette, 18, happily posed for photos with her famous mom on the red carpet outside of the AMC Lincoln Square theater in New York.
Unlike other celebrity mother-daughter duos, the two women didn't go for matching ensembles. Still, they found a unique way to reflect the movie's spooky vibe through contrasting looks. Cox wore a black minidress and velvet blazer, while Coco opted for a deep-red gown.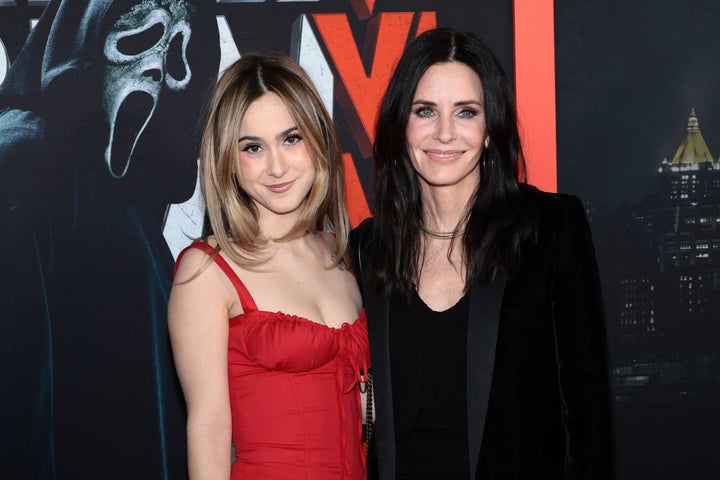 Though Coco has mostly avoided the spotlight, her attendance at the "Scream VI" soirée was fitting, given that scary movies are a part of her family heritage.
Cox was hot off the success of "Friends" when she was cast as ambitious TV reporter Gale Weathers in the original "Scream," directed by Wes Craven, in 1996. The character's on-screen love interest is a local deputy sheriff, Dwight "Dewey" Riley, played by David Arquette.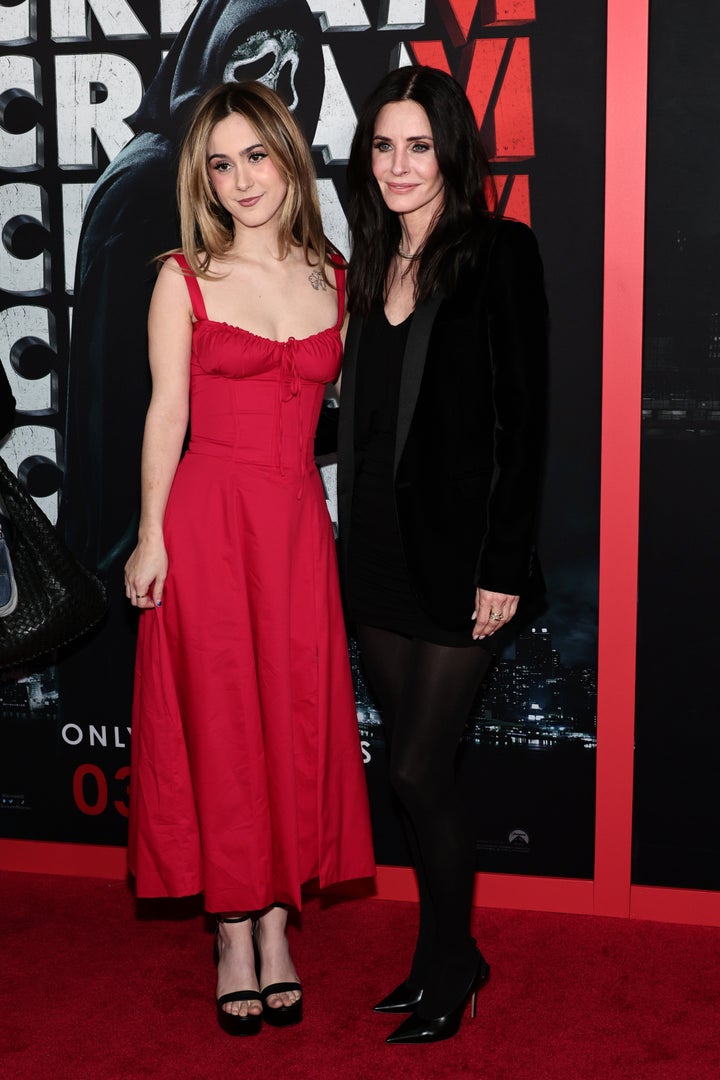 "We met on 'Scream 1,' and on 'Scream 2' we were kind of on and off dating. And by 'Scream 3' we were married," Arquette recalled in a 2010 interview with People. He went on to describe the horror series as "an amazing marker throughout our lives."
Though the actors divorced in 2013 after about 14 years of marriage, they've remained on friendly terms. They appeared together in last year's "Scream," the slasher series' fifth installment which depicted the death of Arquette's character.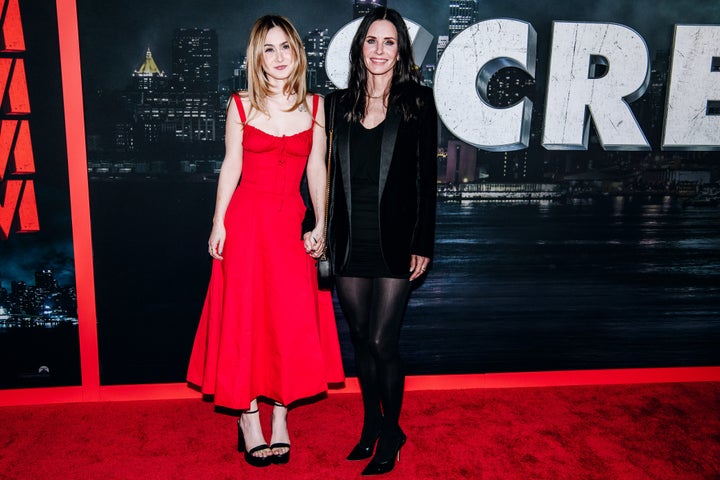 In December 2021, Arquette revealed on Instagram that Coco had been "accepted to a wonderful college," adding: "I couldn't be more proud of her and the person she has become."
Cox echoed her ex-husband's sentiments in an appearance on "The Ellen DeGeneres Show" early last year. Though she didn't disclose which school Coco planned to attend or her field of study, she nonetheless said it would likely be "as far away from LA as she can get."