Sixty-four Democrats in the Senate and House sent a letter to Federal Trade Commission Chair Lina M. Khan on Tuesday urging the agency to implement its proposed ban on noncompete agreements "without delay" and keep the rule as broad as possible.
The FTC announced in January that it plans to bar employers from using such contracts to lock workers into their jobs and prevent them from taking better offers elsewhere. The antitrust and consumer protection agency declared the agreements an unfair method of competition that violates the Federal Trade Commission Act.
The proposal has drawn cheers from progressives and worker groups as well as a backlash from business lobbies such as the U.S. Chamber of Commerce, which deemed it "blatantly unlawful." Until Wednesday, the agency will accept public comments that could be considered in any changes to its original proposal.
Led by Sens. Elizabeth Warren (Mass.) and Richard Blumenthal (Conn.) in the Senate, the lawmakers urged the FTC to stand strong and "resist calls" from businesses to postpone the rule or add carveouts and instead "act quickly to protect as many workers under this rule" as it can. The original proposal does not limit the ban to particular industries or exclude high-income earners, as many employers would surely like to see.
"We also urge the Commission to remain skeptical of calls for expansive exemptions that may undermine the benefits of a strong rule," the Democrats wrote. "This rule is an important step toward ending abusive practices in the labor market, and we support the FTC's efforts to give workers the voice, dignity, and power they deserve."
The letter was led on the House side by Reps. Pramila Jayapal (Wash.), Annie Kuster (N.H.), Ilhan Omar (Minn.) and Don Beyer (Va.).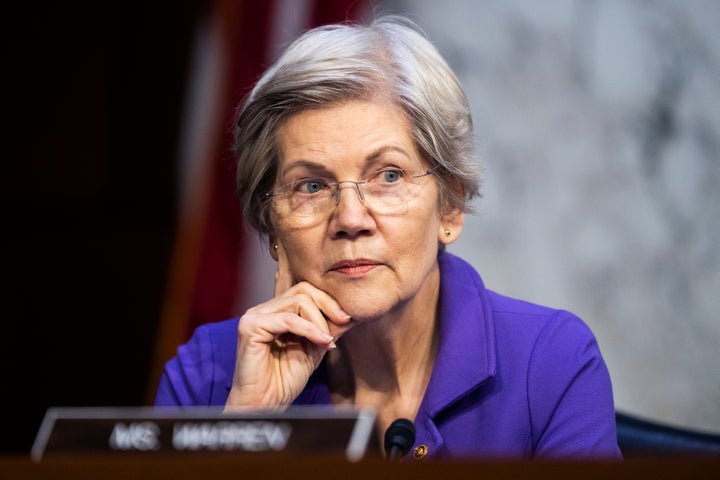 Warren and other top Democrats, including President Joe Biden, have been blasting noncompete agreements for years, saying they keep a lid on wages by restricting workers' mobility. The contracts have proliferated throughout U.S. industries, even in low-wage fields like fast food, and the FTC estimates that around 30 million workers are subject to them.
Khan, a progressive Biden appointee who's pursued an agenda of curbing corporate power, said in January that a worker's ability to leave for a better job was at the "core" of economic liberty. The agency said broadly banning the use of noncompete agreements could boost wages by nearly $300 billion per year.
The Democratic lawmakers said workers would benefit from employers having to compete more for their labor.
"Studies have repeatedly shown that following bans on noncompete agreements, wages went up – not just for workers under these agreements, but across the board," they wrote. "All Americans stand to benefit from a more dynamic and freer labor market that would accompany the promulgation of this rule."
The proposed rule would also forbid employers from using training repayment provisions, which are not framed as traditional noncompete clauses but still prevent workers from taking other jobs. Such clauses require workers to pay thousands of dollars in training fees to quit before working a certain amount of time.
HuffPost recently reported that a PetSmart dog groomer was billed $5,000 for training costs when she tried to leave her $15-per-hour position after seven months.