Drew Barrymore is getting candid about the unexpected challenges she's experienced in her lifelong journey to sobriety.
In a Los Angeles Times profile published Monday, the actor and daytime talk show host said that Barry Michels, her therapist of more than a decade, dropped her as a client following her 2016 divorce from Will Kopelman.
At the time, Barrymore said, Michels had expressed concern over how much her alcohol intake had grown in the wake of the split. She and Kopelman, a former actor turned art consultant, were married for about four years.
"[Michels] just said, 'I can't do this anymore,'" the "Santa Clarita Diet" star told the Times. "It was really about my drinking. I said, 'I get it. I've never respected you more. You see I'm not getting better. And I hope, one day, that I can earn your trust back.'"
Among those who were also worried for Barrymore's well-being was her longtime friend and "Charlie's Angels" co-star Cameron Diaz.
Though the experience of seeing Barrymore in pain was "difficult to watch," Diaz said she never lost "absolute faith" in her pal.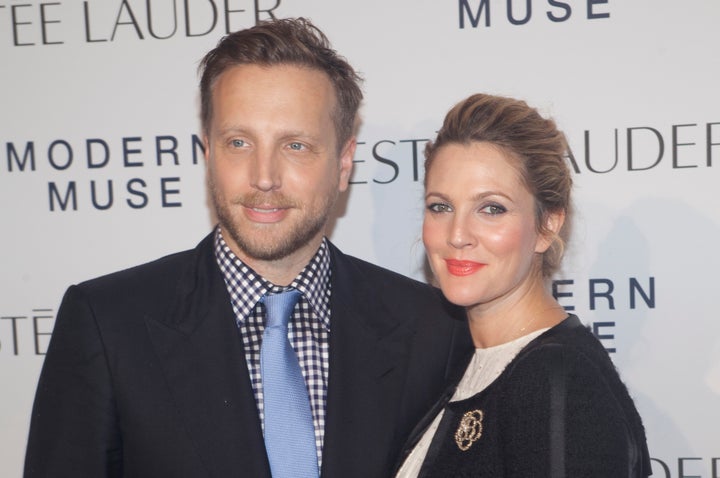 "You can't even comprehend how hard it was to be her as a child," Diaz said, "and then she shot out the other end with the ability to save herself."
Barrymore found a new motivation to stop drinking after the 2019 premiere of "The Drew Barrymore Show," which was renewed by CBS for a fourth season earlier this year. She said Michels has since taken her back as a client, too.
"I think the opportunity at a show like this really hit me," Barrymore told the Times, noting that she doesn't describe herself as "sober" and doesn't attend Alcoholics Anonymous meetings. "I was like, 'I can't handle this unless I'm in a really clear place.'"
A Golden Globe winner for 2009's "Grey Gardens," Barrymore shot to fame at age 6 following her scene-stealing performance in "E.T." Though she continued her early success with roles in movies like "Firestarter" and "Cat's Eye," she'd undergone treatment for drug and alcohol addiction by age 13. About a year later, she was granted legal emancipation from her mother, Jaid.
"Maybe people think, like, I figured out so many problems when I was young, because it was so hard then," Barrymore told "CBS Mornings" in 2021. "We continue to confront things with each decade of our life that almost surpasses what we thought we had seen. And I'm interested in that conversation ― that we don't fix it, move on and it never breaks again. We are on that roller coaster."
Need help with substance use disorder or mental health issues? In the U.S., call 800-662-HELP (4357) for the SAMHSA National Helpline.