Animal control officials in Ohio may have sniffed out a real-life sequel to "Cocaine Bear," this time concerning an exotic serval cat.
Hamilton County dog wardens responded to reports in January of a "leopard" spotted in a tree in Oakley. So they went to remove the animal and bring it to Cincinnati Animal Care.
"Our initial thought was the cat was a hybrid F1 Savannah, which is legal to own in Ohio, but our expert was pretty certain Amiry was a serval, which is illegal to own," Anderson said.
However, a different test determined something unusual about Amiry: The animal tested positive for cocaine, though exactly how remains a mystery.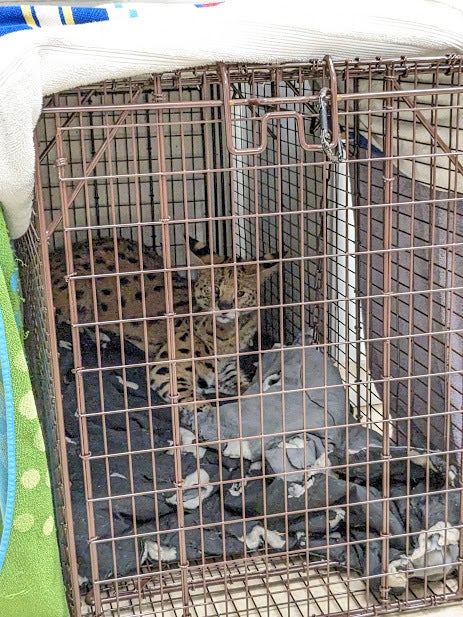 Amiry is now at the Cincinnati Zoo, which issued this statement on Tuesday:
"The serval has been receiving veterinary care in our Animal Health Center since he was brought here. He's doing well, and the next step will be for our Cat Ambassador Program team to work with him and determine if he's a good fit to be an ambassador animal. He will likely be behind the scenes for a while."
Although Cleveland.com reported the cat's owner has been cooperating with officials and has not been charged, Anderson told HuffPost the investigation remains open, and things could change depending on if more information surfaces.