Quickly becoming Hollywood's queen of scene-stealing style, Florence Pugh made another cheeky statement at Paris Fashion Week on Sunday.
The star of "Black Widow" and "Don't Worry Darling" nabbed the spotlight at Valentino's runway show in a crewneck sweatshirt paired with a floor-length, see-through skirt.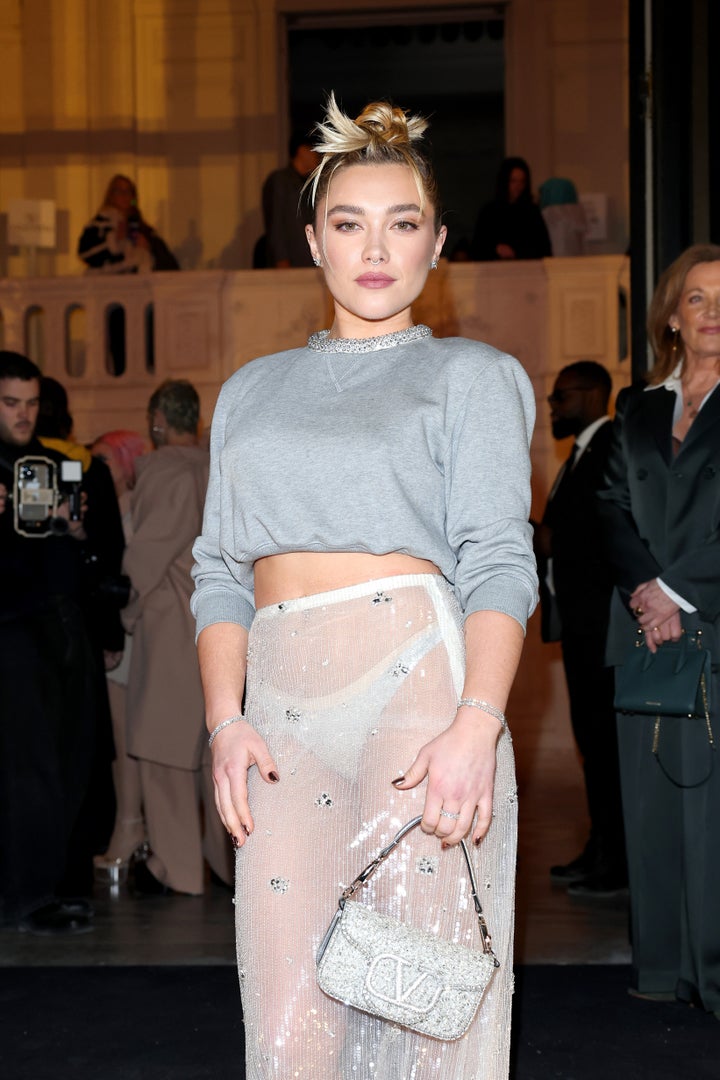 The actor's white thong underwear was clearly visible through the skirt's sheer fabric, which was covered in iridescent sequins.
She accessorized the look with diamond jewelry and a silver handbag.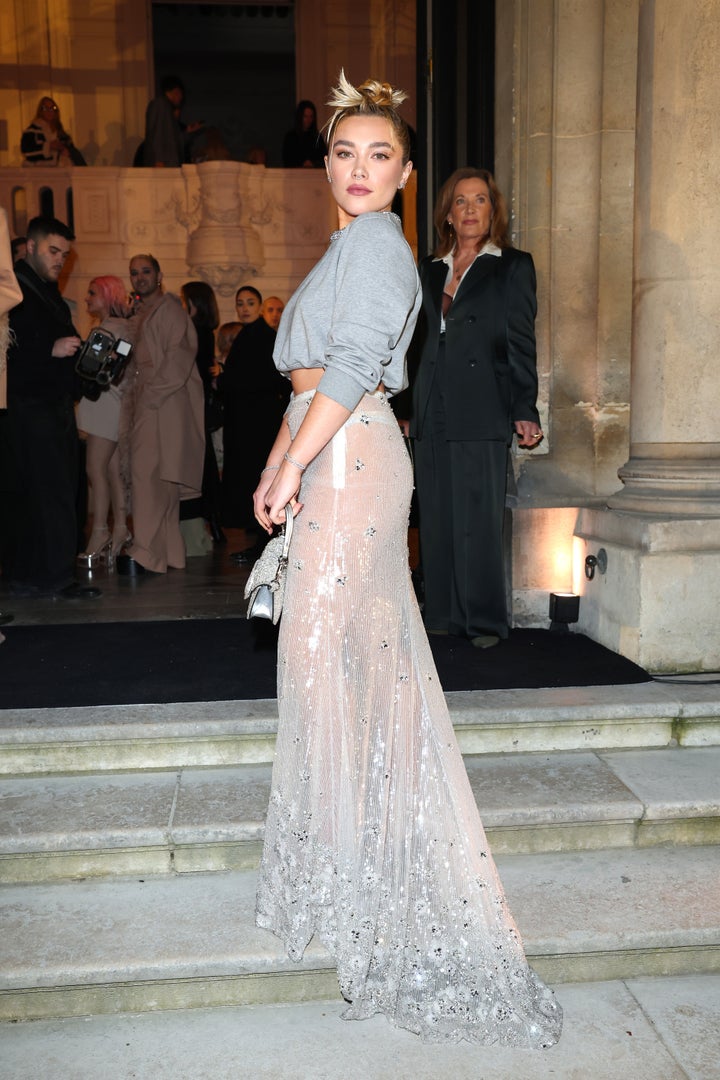 Her flair for such looks also appears to have rubbed off on "Don't Worry Darling" director Olivia Wilde, who wore a black Christian Dior gown featuring a see-through lace top to the 2022 People's Choice Awards in December.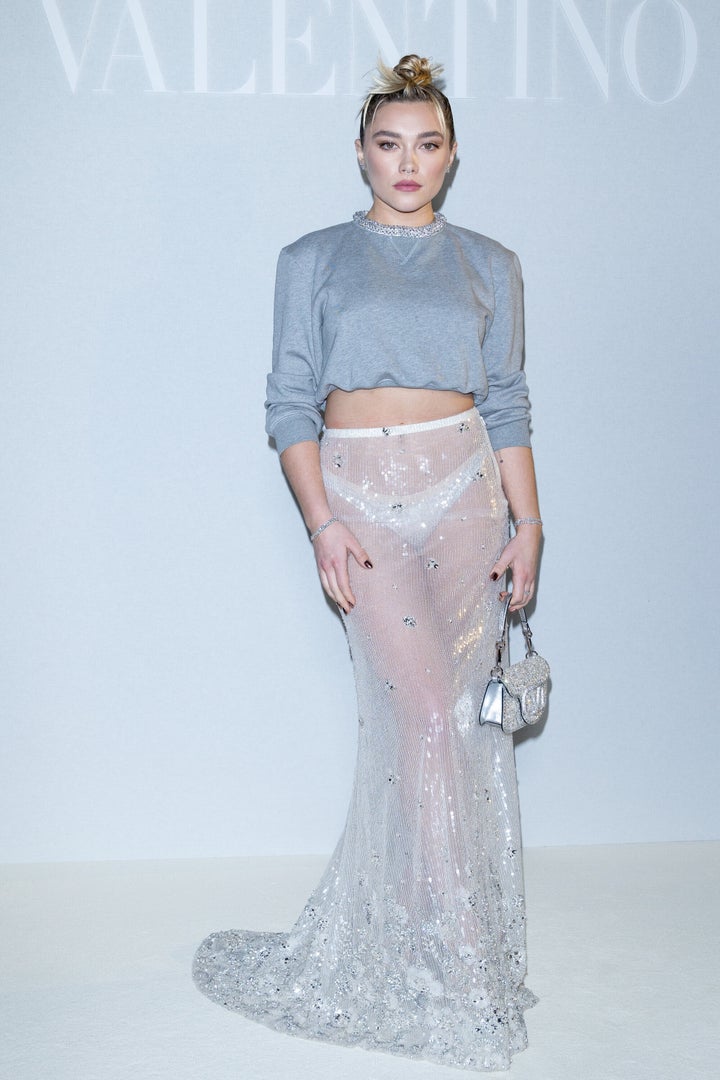 Responding to the reaction that her July look prompted at the time, Pugh told her critics to "grow up."
"It isn't the first time and certainly won't be the last time a woman will hear what's wrong with her body by a crowd of strangers," she wrote on Instagram. "What's worrying is just how vulgar some of you men can be."
She went on to note: "It has always been my mission in this industry to say 'fuck it and fuck that' whenever anyone expects my body to morph into an opinion of what's hot or sexually attractive."