The parents of a Florida toddler are facing charges after leaving their daughter in a car overnight, resulting in her death.
Authorities announced parents Kathreen Adams, 23, and Christopher McLean, 32, were arrested in connection to the death of their 2-year-old in a news conference Wednesday.
The couple has been charged with child neglect, possession of methamphetamine and possession of drug paraphernalia. Holmes County Sheriff John Tate says police are expected to introduce more charges.
911 dispatchers say they received a call from a frantic woman around 3:43 p.m. on Tuesday, but were unable to understand any information from the distraught caller. When police arrived at the home in Prosperity, Florida, they were met by someone carrying the unresponsive child. CPR and emergency medical services ensued, but she was declared dead not long after.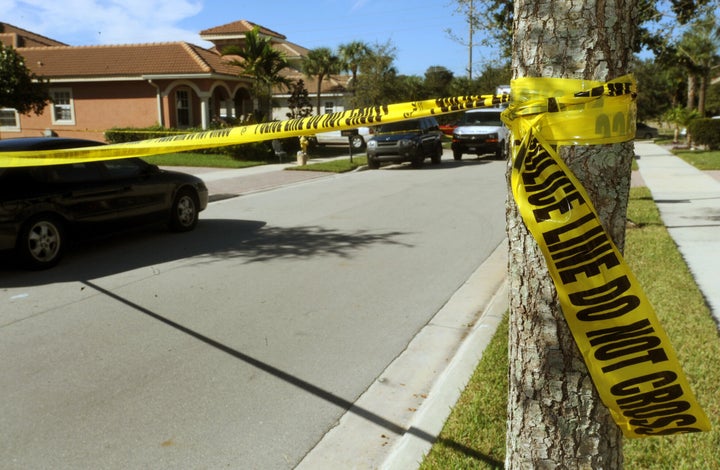 While Adams initially said she found her daughter in their home, the girl's 107 degree temperature raised suspicion to the police.
"We knew something wasn't adding up," Tate told Today.
As the investigation went on, Adams admitted she picked up the 2-year-old and their 4-year-old sibling from a relative's house after leaving work around midnight Tuesday. When she and McLean arrived home with the children, they left the sleeping toddler in the car. It wasn't until the next afternoon, 14 hours later, that they returned to the unresponsive child.
"The baby was asleep in the car seat," Tate explained. "They decided to leave the child in the car and went inside and ultimately fell asleep and did not wake up or did not realize that the child was in the car until around 3:41 that afternoon."
Tate said that Adams "purposely, through her own statement, purposely left the child in the car throughout the night." McLean invoked his rights and "did not wish to give us a statement or talk to us at that time," according to the sheriff.
Methamphetamine, marijuana, CBD gummies and drug paraphernalia were discovered upon a search of the home. The 4-year-old is now in the custody of Florida's Department of Children and Families.
An average of 38 children die each year in hot cars, according to advocacy group Kids and Cars. The group reported that 88% of children who die in hot cars are age 3 or younger and that 55% of cases are the result of accidents and not neglect.