Frank Ocean Cut A Huge Ice Skating Routine From His Coachella Set, Hockey Players Say
Former hockey players Dan and Chris Powers claimed on their "Empty Netters" podcast Tuesday that they were part of a massive ice skating routine that Ocean scrapped at the last minute — leaving 120 performers in hot tents and buses.
"Those figure skaters got cut not because there was an ice issue, not because there was something wrong," Dan Powers said on the podcast. "There was no malfunction. He just straight-up was like, 'Fuck this. I'm not doing this anymore.' And these 120 people had bused out here."
"He was just like, 'You guys aren't doing shit now,'" he added. "So it was just like a wild flip."
Representatives for Ocean told The New York Times his injury spurred changes to the stage 72 hours before the show. The Powers brothers, meanwhile, suggested the cancellation of the ice-skating routine was to blame.
Ocean's representatives did not immediately respond to a request for comment on the Powers' statements.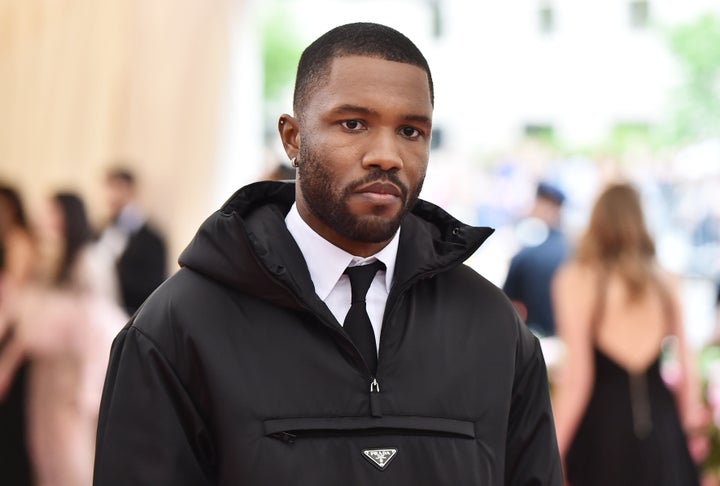 The brothers said they were "unsure" why Ocean's leg injury caused the cancellation. Chris Powers said "the skating portion was huge" and included "120 skaters" but that the final version of the show saw "only 30 or whatever" walk around onstage in face paint.
The rest of the skaters couldn't even get into Coachella, the brothers said.
"And that means that these people bused to Coachella without a pass can't go into the festival," Chris Powers. "They are literally sitting in a tent in the baking sun. This is a group of people … about to perform onstage with the headliner and were not given passes."
Chris Powers said that Ocean "really cares" and "had a very clear vision" for the show. He added that Ocean "was always on us, helping us" during the monthlong rehearsal and had "clearly put a ton of weight on this performance" after the death of his brother in 2020.
"First of all, he's coming out of hiding, seven years not performing, doing this for the memory of his brother, and he just wanted it to be this big thing," Chris Powers said. "And then everything was gone and it was cut short."