The Oscar-winning actor told Variety on Wednesday that she was set to produce and star in an adaptation of the "Chicago" musical in her early 40s. However, Weinstein, the former head of Miramax Films, commissioned a new script — in which her character was 23 years old.
"Harvey basically undermined me and Madonna," Hawn told Variety. "I really don't know how she felt about it. You know, she just went with the tide."
Hawn said she was cast as Velma Kelly in the late 1980s project, while Madonna — who had already risen to global fame with "Like a Virgin" — was set to star opposite her as Roxy Hart. When Weinstein stepped in, Hawn confronted the now-disgraced movie mogul.
"'Don't fuck with me,'" she told him. "'Because I know just what you're doing. We made a deal.'"
Hawn remained out, however, and Weinstein's rewrite sat for decades. Finally, when his studio shepherded the project into an Oscar-winning film in 2002, Catherine Zeta-Jones won the Best Supporting Actress trophy — for the same role Hawn had worked toward.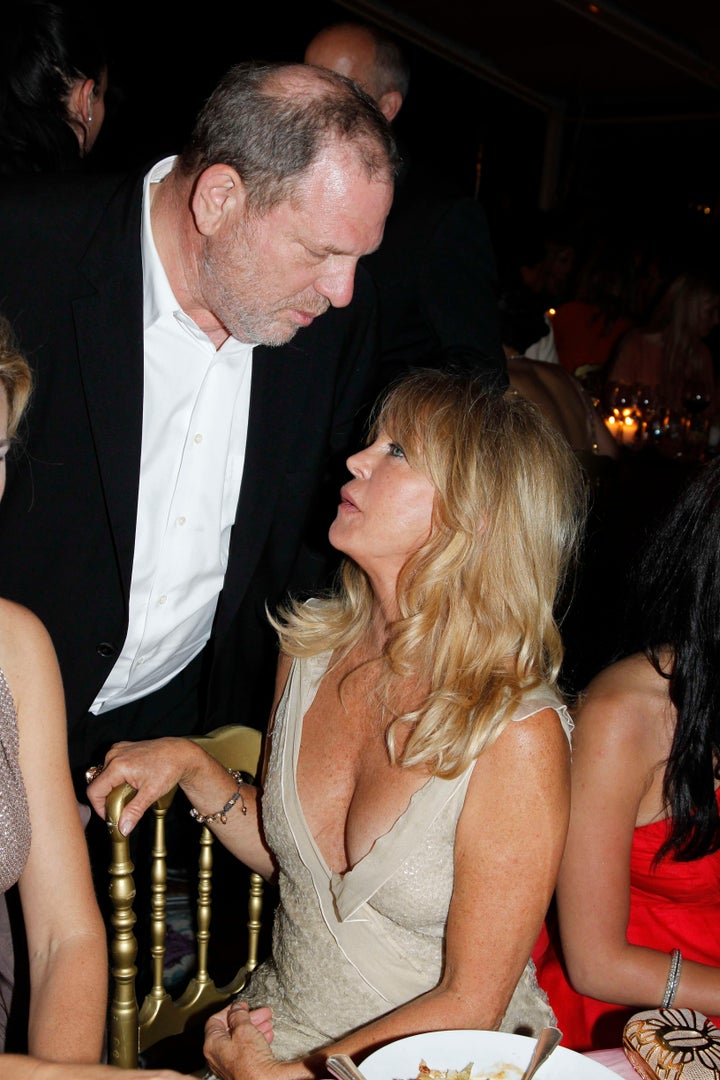 While Hawn was presumably interested in the project for more than the accolades (and had already won a Best Supporting Actress Oscar for "Cactus Flower" in 1970), she demanded Weinstein pay her what they had negotiated for her work, nonetheless — and won.
"You stand up to a bully, and sometimes you win," Hawn told Variety about getting Weinstein to compensate her. "I said to him afterward, 'You know what the best part of you paying me is? Not the money. You restored my faith in dignity and ethics.' Little did I know."
"He's finally living his karma," Hawn told Variety.