Abolitionist Harriet Tubman was honored Thursday with a monument in Newark, New Jersey.
The 25-foot work replaced a Christopher Columbus statue that the public condemned amid a wave of social justice activism in 2020, according to CNN. The site itself was renamed last year from Washington Park to Harriet Tubman Square.
The wood-and-steel monument was designed by architect Nina Cooke John and is partially made of ceramic tiles from locals, according to The Guardian. A "listening wall" inside has audio vignettes about Tubman's life, narrated by Newark-born musician and actor Queen Latifah.
Cooke John, who also recorded local stories to use in the installation, told NJ.com that the Tubman accounts, written by Newark author Pia Wilson, aim to "connect the stories of the past to the stories of today."
The memorial itself is named "Shadow of a Face," after a line from "Runagate Runagate," a 1962 poem by Robert Hayden that references Tubman.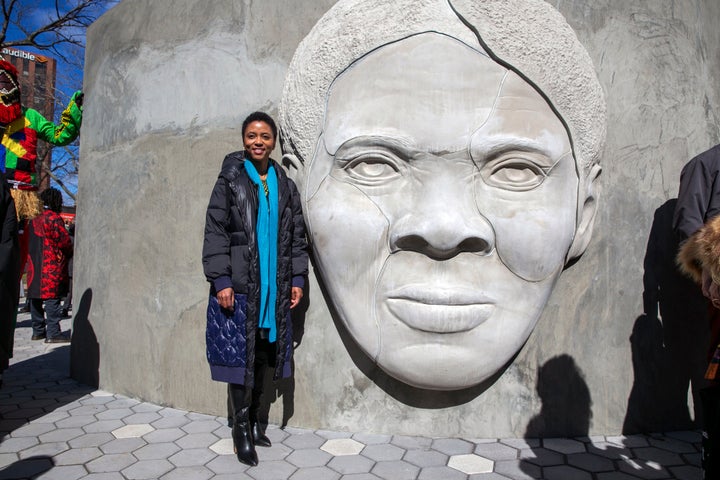 "To have something that started as a response to George Floyd and his murder … people all around the country pulling down statues that represented a history that was oppressive, we wanted to take it a step further," Baraka said Thursday, per The Guardian.
"We wanted to build something," he continued. "And as a result of that, this is what we got."
While Tubman was born in Maryland, she reportedly shepherded runaway slaves through a Presbyterian church in Newark when she was active in the Underground Railroad, an network of abolitionist allies and secret infrastructure that helped lead enslaved people to the North.
The church in question was reportedly built in 1836, but has since been demolished, per The Guardian. It once sat on what is now Frederick Douglass Field at Rutgers University.
While Tubman's face has yet to grace the $20 bill as previously planned, even a localized site like this might be more effective in inspiring citizens. The Newark Museum of Art has already agreed to incorporate stories related to slavery in some of its galleries, per CNN.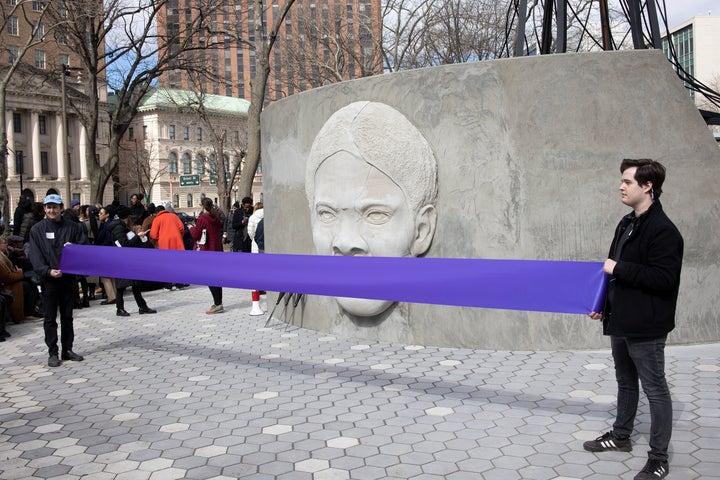 Tubman's great-great-great-grandniece Michele Jones Galvin spoke about her ancestor's principles and courage in her celebratory speech at the unveiling on Thursday.
"In the spirit of Harriet Tubman, the monument … will memorialize her heroism, will inspire future generations to take action when they see injustice and will instill the value of service to the most vulnerable in our society," Galvin said at the unveiling, per The Guardian.