Daniel Radcliffe is officially going to be a dad.
The "Harry Potter" star and his girlfriend and fellow actor, Erin Darke, are expecting their first child together, according to Page Six.
Radcliffe, 33, and the "Marvelous Mrs. Maisel" star, 38, first kicked off their decade-long romance in 2012 after meeting on the set of the 2013 drama "Kill Your Darlings."
Not long after the two met, Radcliffe and Darke started dating. Gushing about their relationship a year later to Parade in August, the "Harry Potter" alum said, "We met on the set of 'Kill Your Darlings,' and just got on immediately. It was one of those instant things where you're like, 'Oh, I really like this person.'"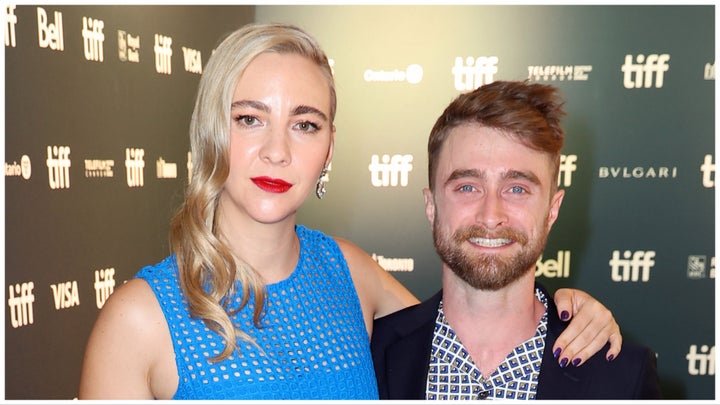 He added, "You just have a connection with somebody, and then suddenly it's incredibly easy to talk to them. It was one of those sort of situations."
Back in October, Radcliffe got candid about the one thing he doesn't want his future kids to experience: fame.
"I want my kids ― if and when they exist ― I would love them to be around film sets," the actor told Newsweek while on a press tour stop for his film "Weird: The Al Yankovic Story."
"A dream would be for them to come onto a film set and be like, 'God, you know, I'd love to be in the art department. I'd love to be something in the crew.'"
"But, I wouldn't want fame for my kid," the Hogwarts alum continued. "Film sets are wonderful places. I think a lot of the time it can be wonderful for kids. But it's really the fame side of it that should be avoided at all costs."
The pair is still going strong, with the beloved actor telling People last March, "I've got a really nice life. I've been with my girlfriend for a decade pretty much. We're really happy."