When it comes to depicting sensuality on the big screen, Toni Collette often prefers to embrace spontaneity.
Actors like Jameela Jamil and Emma Thompson have praised the use of intimacy coordinators, which have become a film industry norm since the Me Too movement. Collette, however, feels differently, noting that she ultimately chose not to work with one when given a recent opportunity.
"I think it's only been a couple of times where they've been brought in, and I have very much trusted and felt at ease with the people I was working with," she explained. "It just felt like those people who were brought in to make me feel more at ease were actually making me feel more anxious. They weren't helping, so I asked them to leave."
Collette, who is enjoying a wave of advance buzz for her performance in the Amazon Prime Video series "The Power," didn't specify which movies or television series she was referring to.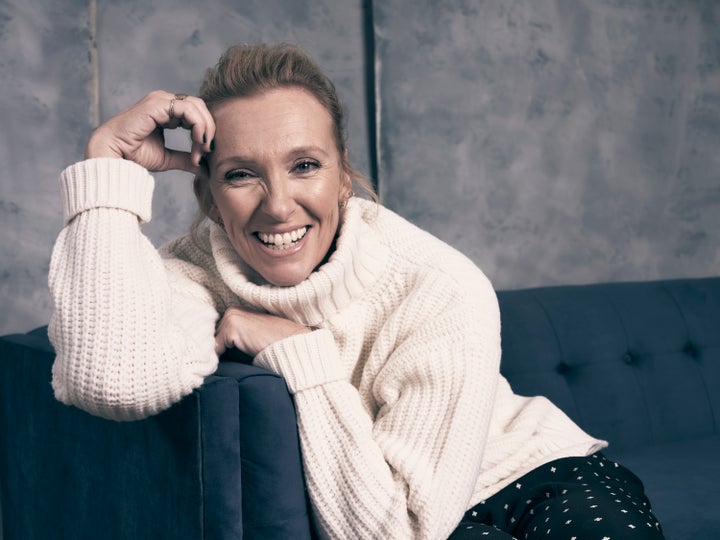 In 2018, she joked that she was "the first woman to have an orgasm on the BBC" for her role in the British series "Wanderlust," which featured a number of steamy scenes. She and co-star Colin Firth also memorably simulated oral sex in the HBO miniseries "The Staircase," released last year.
As to whether working with an intimacy coordinator would've made a difference earlier in her career, Collette was ambivalent.
"It depends. Look, every job is different. Every single job is different. Because it's a bunch of new people it's a new energy; everyone brings their whole life with them, and it's all thrown in the pot," she told The Times. "You never know what you're going to get and it's a miracle that a film ever comes together, let alone thrives."
She continued: "I've been very fortunate in that I've only worked with a few arseholes over the several decades that I've managed to keep this boat afloat."
It isn't the first time that Collette has shared her aversion to intimacy coordinators. Speaking to Variety last year to promote "The Staircase," the actor said an intimacy coordinator was present during the filming of the show's sex scenes. Still, she said she felt "completely safe" with Firth and director Antonio Campos, and therefore preferred to work unencumbered.
"If I'd been with other people where I didn't feel as comfortable, I probably would have welcomed her there," Collette explained. "But I just I felt so secure in our world that I didn't feel the need for her presence."