To read about the other Culture Shifters, return to the list here.
Erica Tremblay vividly remembers the "a-ha moment" that ended up transforming her life. It came to her while going down Internet rabbit holes late at night, searching for something that might assuage the restlessness and uncertainty she had been feeling.
While she had built a successful career in advertising, online media and documentaries, she just couldn't seem to shake the feeling that there was something missing. Having grown up in the Seneca-Cayuga Nation in northeastern Oklahoma and southwest Missouri, she had been looking for ways to renew her connection to her community and culture.
"I was like, 'Well, maybe I'll go get my Ph.D. in Indian Studies or Native American studies.' But I would look at the programs, and I'm like, 'Do I really want to spend all this time going and learning from white professors? I'm just trading one kind of unfulfilling thing for what I know will be another unfulfilling thing,'" Tremblay remembered in a recent interview.
"Then, I just saw this small Native university that offered this program in my grandfather's language, and it hit immediately. I was like, 'This is it. This is it.' I remember I found it at 3:00 a.m. It was a sleepless night where I was just feeling so lost. I remember that the office opened at 9:00 a.m., and I stayed up all night. At literally 9:01, I called this university, and I was like, 'What can I do? How can I come?'"
She had saved up enough money to quit her day job as the head of video at Bustle, a digital media company. That fall, she moved to a small reservation in Canada to start a language immersion program in Cayuga, her Indigenous language. For the first time in a while, she felt creatively inspired again and began writing scripts, including the one that became her 2020 short film, "Little Chief."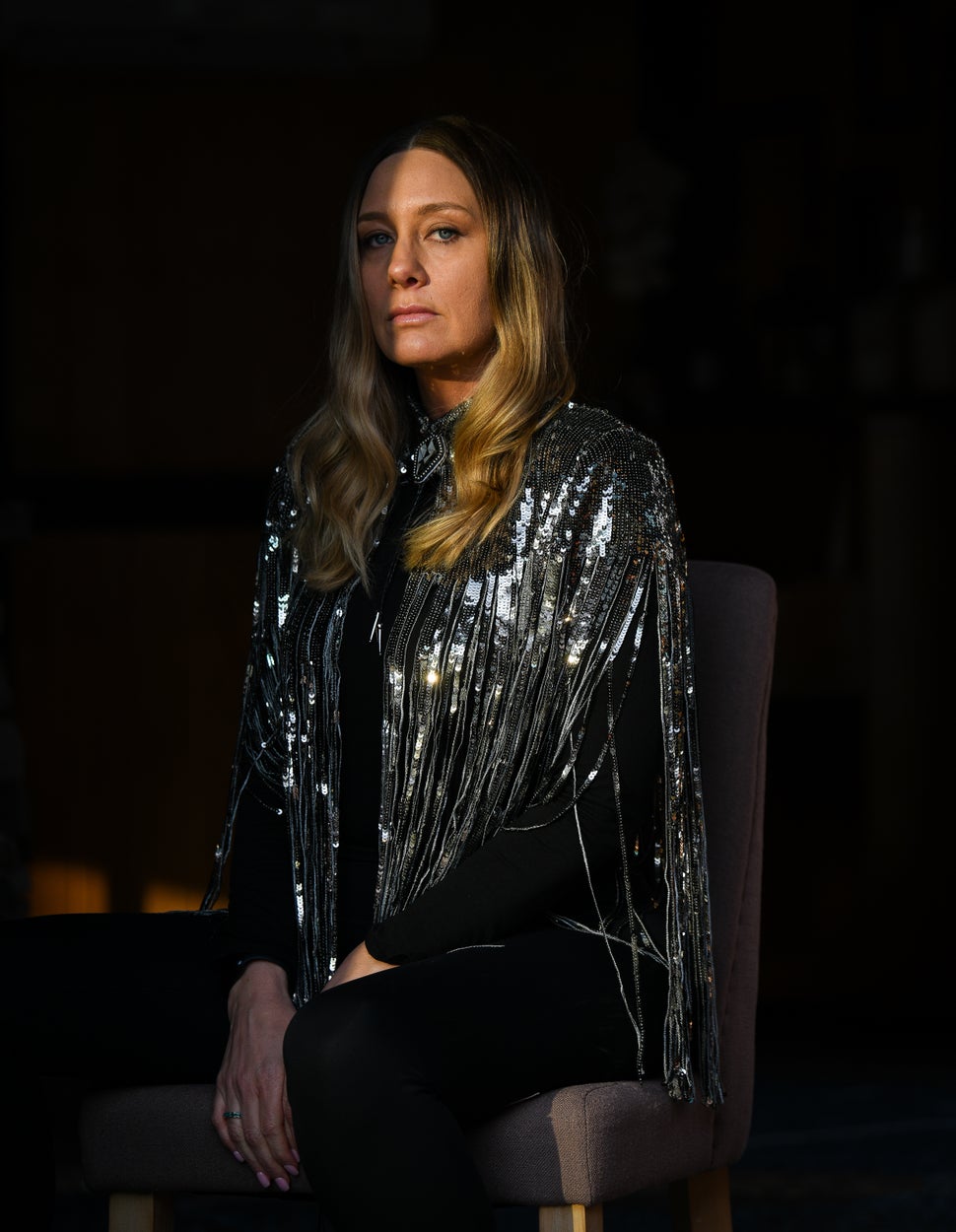 Now, just about five years since taking that leap, Tremblay, 42, is thriving. She's a writer and director on FX's "Reservation Dogs," which will begin production on its third season this spring. And earlier this year, her feature directorial debut, "Fancy Dance," starring Lily Gladstone, premiered to critical acclaim at the Sundance Film Festival.
Gladstone plays Jax, who is searching for her missing sister Tawi (Hauli Gray), while taking care of her niece, Roki (Isabel Deroy-Olson). The film brings important attention to the epidemic of missing and murdered Indigenous women, while also grounding it in "a beautiful love story between an aunt and a niece," as Tremblay described.
In developing "Fancy Dance," co-written with fellow Indigenous writer Miciana Alise, Tremblay "wanted to figure out a way to have a conversation about these things, but not grounded in trauma and grounded in poverty porn," she said. "It was more important for me to show the humanity, and how our connections with each other, and specifically our connections with our lands and our families, essentially help us survive these things."
The film's focus on matriarchy was inspired by her language studies. "We were learning familial words, and I was seeing the beauty of matrilineal lineage in the way that the language is set up."
So much of Tremblay's life changed thanks to that immersion program. "All of the language-learning, and being inspired by my cohort that I was doing the learning with, created such a fertile environment for my mind to focus in on all of these stories that I had been dreaming about for so many years," she said. "I just had this confidence that I'd never had prior, to go for it. That's what I did. And I'm glad I did. I'm glad I took a chance on myself."
As a queer Indigenous woman, Tremblay had grown accustomed to feeling like she was on the outside looking in and hearing "no" all too often. For years, she wondered if maybe it was that she just wasn't good enough. But while working in media when the Me Too movement accelerated in the fall of 2017, "it felt like a real sea change for me when those conversations started happening. We started talking about the numbers of creatives, talking about the numbers of women directors, trans directors, BIPOC directors," she recalled. "When those conversations started happening out in the world, it just kind of clicked in my brain, like, 'Oh, they're not telling you no because you're maybe a bad creative or a bad writer. They're telling you no because you're not the person they say yes to.' When that finally kind of clicked for me, I just knew that I had to say yes to myself."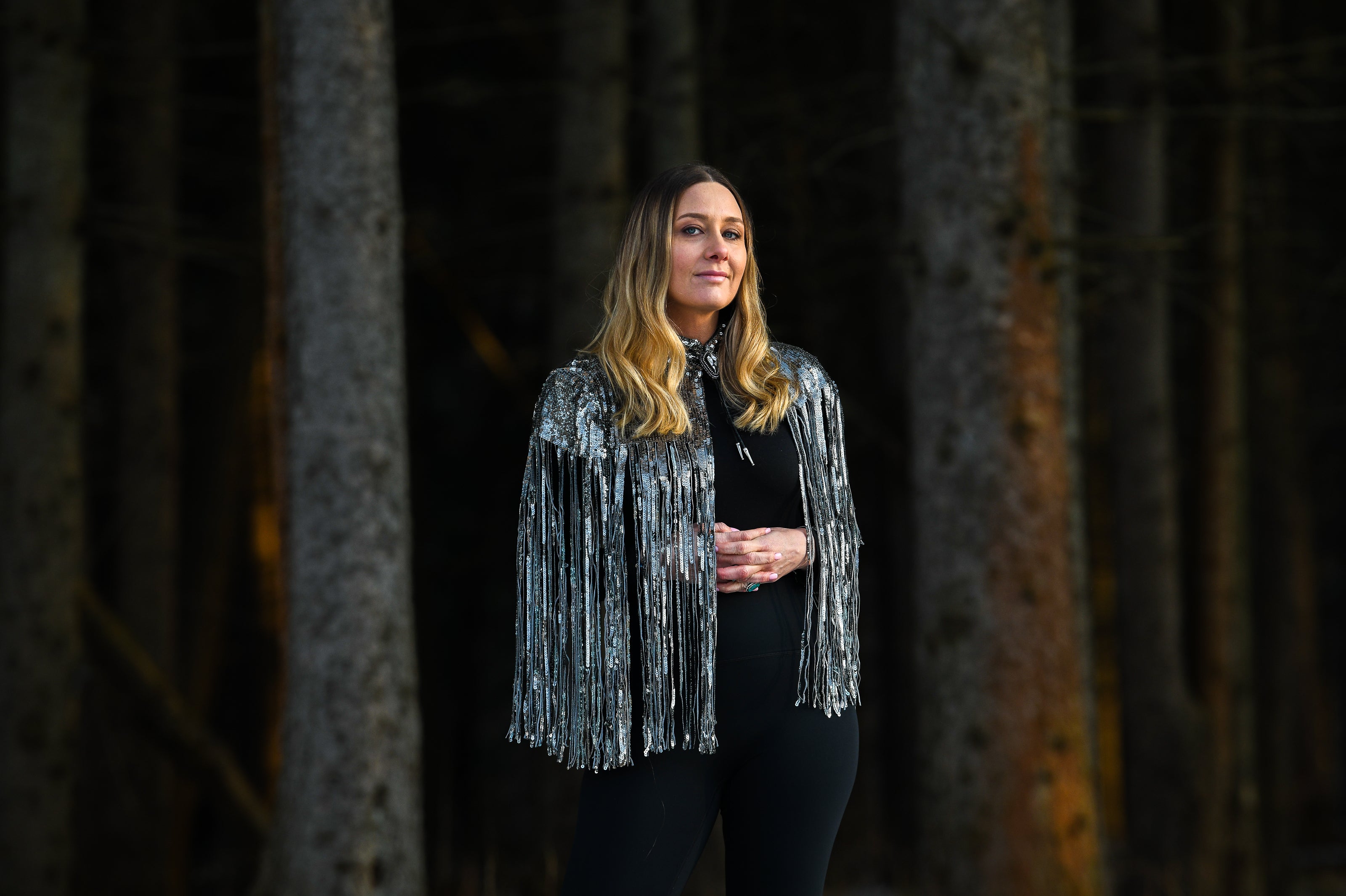 Growing up, Tremblay remembers always wanting to create and tell stories. "I have just amazing uncles and aunts and people in our community that tell stories. As a kid, I was always just really engaged with the good storytellers in my community, and I just wanted to be like them because they could get people to laugh and cry and be scared," she said.
In addition, her family would rent 50-cent movies at the local VHS store, watching classics like Shirley Temple and Laurel and Hardy movies. They didn't have cable, so a family friend would record 90-minute chunks of MTV and mail the VHS tapes.
"My sister and I would just watch these music videos with the commercials over and over and over again. I think I, early on, just fell in love with how to tell a story without words. Music videos, the format is largely just visuals that accompany the song," Tremblay said. "So I convinced my mom to buy me a VHS recorder at a Goodwill, and I just started recording trampoline routines with my friends and dance routines. I always just felt an urge to create in this way, and create plays and musicals and that sort of thing. But I don't think I ever knew that it was a job or knew that it was something that you could actually do."
In college, she studied media "because that was kind of the closest I could get to cameras and that sort of thing." After graduation, she got a job as a production assistant on an independent film that was filming in her area. A career in the film industry finally seemed like it could be more than just a pipe dream.
"There were all these people that had come from LA, and I was like, 'Oh, they seem just like normal human beings.' I had in my mind, I guess, this idea that something like Los Angeles or getting jobs in the industry was untouchable, and it was only for these special people," she said.
She saved up $2,000 and moved from the Midwest to Los Angeles, where she found various jobs as a production assistant, an office assistant, and working in development at an action stunt company.
"I really wasn't getting any closer to actually making things. People didn't seem interested in me as a storyteller," she said. "They didn't seem interested in the stories that I wanted to tell."
For some stability, she started working in advertising as a producer on commercials and ad campaigns. As the work got bigger, she felt like she was getting closer to becoming a creator — but not quite there, which would become a theme in her career.
"It was so hard as a woman to be like, 'Hey, I want to be a creative director,' when less than 7% of creative directors are women. There just was not a path for me there," she said. "So it was just this painful thing of always being near creative, and near writers, and near this thing that I so wanted to do — but I was just always kind of like within arm's reach."
A similar thing happened when she moved to New York and started working in media, making videos at Mashable, Hearst and Bustle. At these big companies, she'd often cross paths with famous people, "and you can convince yourself that you're doing it." But she wasn't quite there. "I felt the joy of creating, but not so much the joy of the bureaucracy of working at a big media conglomerate," she said.
To fill the creative hole a bit, she strung together weekends and PTO days to work on documentaries on the side. "It was a way for me to make things because all I needed was a camera," she said. "I could buy a camera, and if I had people that were willing to be interviewed or were willing to participate, I could make something. That's just a drive that I had."
In 2011, a deadly tornado devastated Joplin, Missouri, near where Tremblay grew up. She knew immediately she wanted to document the community's response. So she grabbed her camera, and with the help of family and friends, made "Heartland: A Portrait of Survival," which was released in 2012, screening at film festivals and airing on PBS.
"I look back on that documentary and on my next documentary, 'In the Turn,' and I kind of cringe and I'm like, 'Oh, don't watch those.' Because for me, I always see the flaws in my work. But I'm really grateful to those projects because I was growing as a creator and I was experimenting, and I was learning. Just working and doing gives you experience, and you learn from it when you move to the next thing," she said. "It was really such a grassroots effort of, 'Hey, I've got this sound recording machine. You've never used it before, but if you're willing to come this weekend, let's watch this YouTube video and figure it out.' And that's what we did."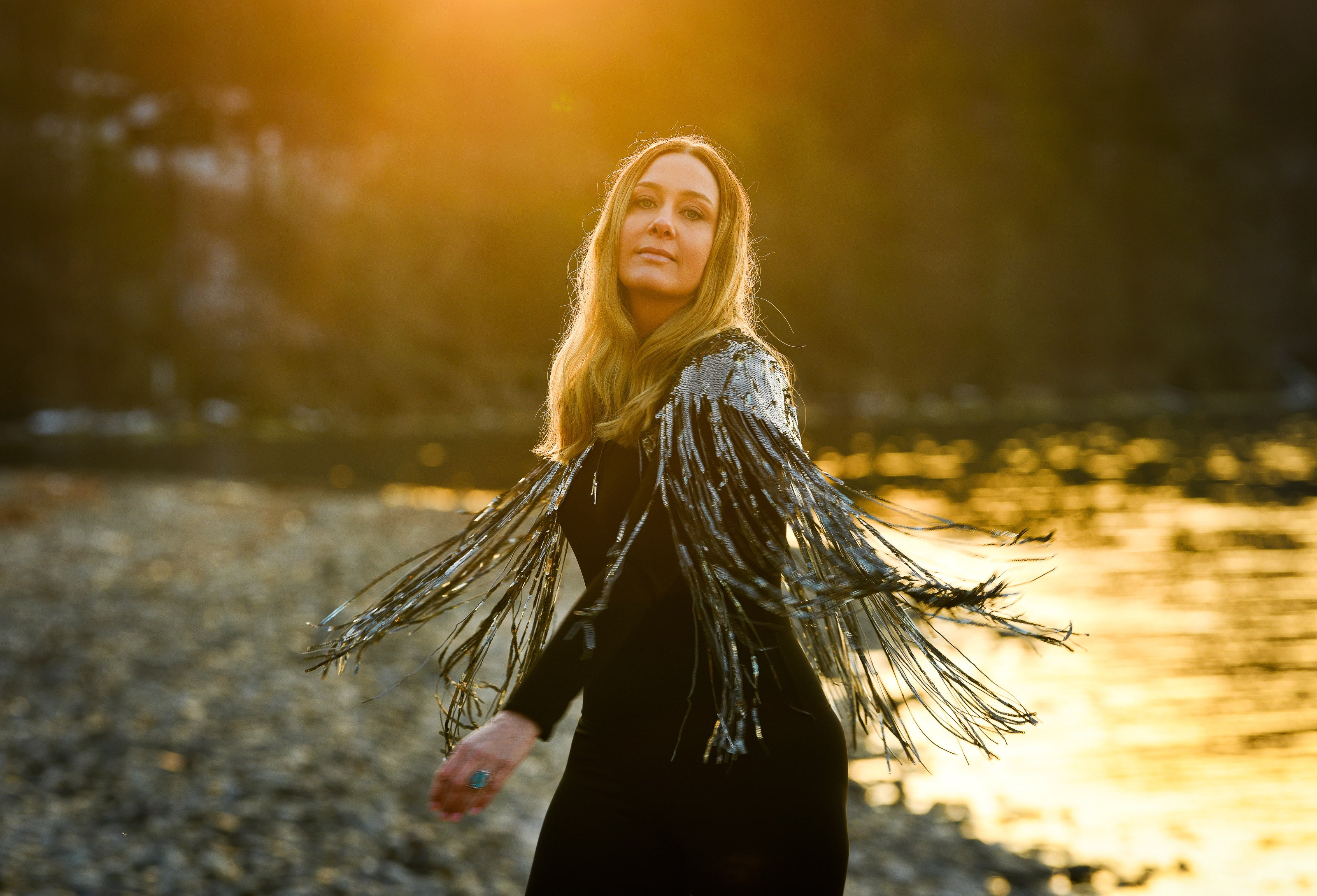 But it took that huge leap of faith of quitting her job and immersing herself in her language and culture for things to finally click into place. Tremblay's script for "Little Chief" was accepted into the Sundance Indigenous Lab. Through the program, she met valuable mentors, including "Reservation Dogs" creator Sterlin Harjo. Harjo helped her find crew members in Oklahoma to make "Little Chief," which premiered at Sundance in 2020.
The film's success opened up a lot of doors for Tremblay, like getting an agent and more offers to write and direct. She joined the writing staff of the AMC series "Dark Winds." And then Harjo reached out, asking if she wanted to join the writers room on Season 2 of "Reservation Dogs," for which she wrote an episode, and directed another.
"It's really hard to kind of put into words how you can really go 40 years not believing that you're something that you are because the world is telling you that you're not — and then wake up one morning and be like, 'Actually, no. I am. And let me show you,'" she said.
With each project, she feels an immense responsibility to help her community feel seen and represented. In addition, she hopes her work can help non-Native people "think deeper about their role in colonization, their role in ongoing genocide."
In assessing where Native representation in culture is right now, Tremblay is clear-eyed and candid.
"You have to find a way to celebrate the wins, while also just being so completely offended by the fact that they're wins," she said. "There's this line that people in Hollywood say where they're like, 'We want to support Indigenous stories.' OK, then write checks! We don't need all your feeder programs. We don't need your diversity night screening films. What we actually need is for you to write checks so that we can make things. We need you to purchase the projects that are being made. We need those to be distributed as widely as the other stories."
"When we were shopping 'Fancy Dance' around as a script, everyone was like, 'We really love the script. We really love the script. The script is great.' We had to find people who really believed in the project and believed in Indigenous cinema to write the check," she continued. "There are incredibly talented and ferociously creative Indigenous filmmakers that are sitting there waiting for checks to be written. It's not about a lack of talent. It's not about a lack of actors. It's not about a lack of anything except for capital. Write checks, Hollywood."
At the same time, with the undeniable success of shows like "Reservation Dogs," "we're just not going back," she said. That means no more fighting for crumbs, and instead, getting the whole loaf. It means no more being a "consultant" on a Native storyline or Native characters.
"When any request like that comes to me, I'm like, 'No.' That's just not the way that we're operating anymore," Tremblay said. "We want to write our own stories. We want to direct our own stories. We should be the ones doing that."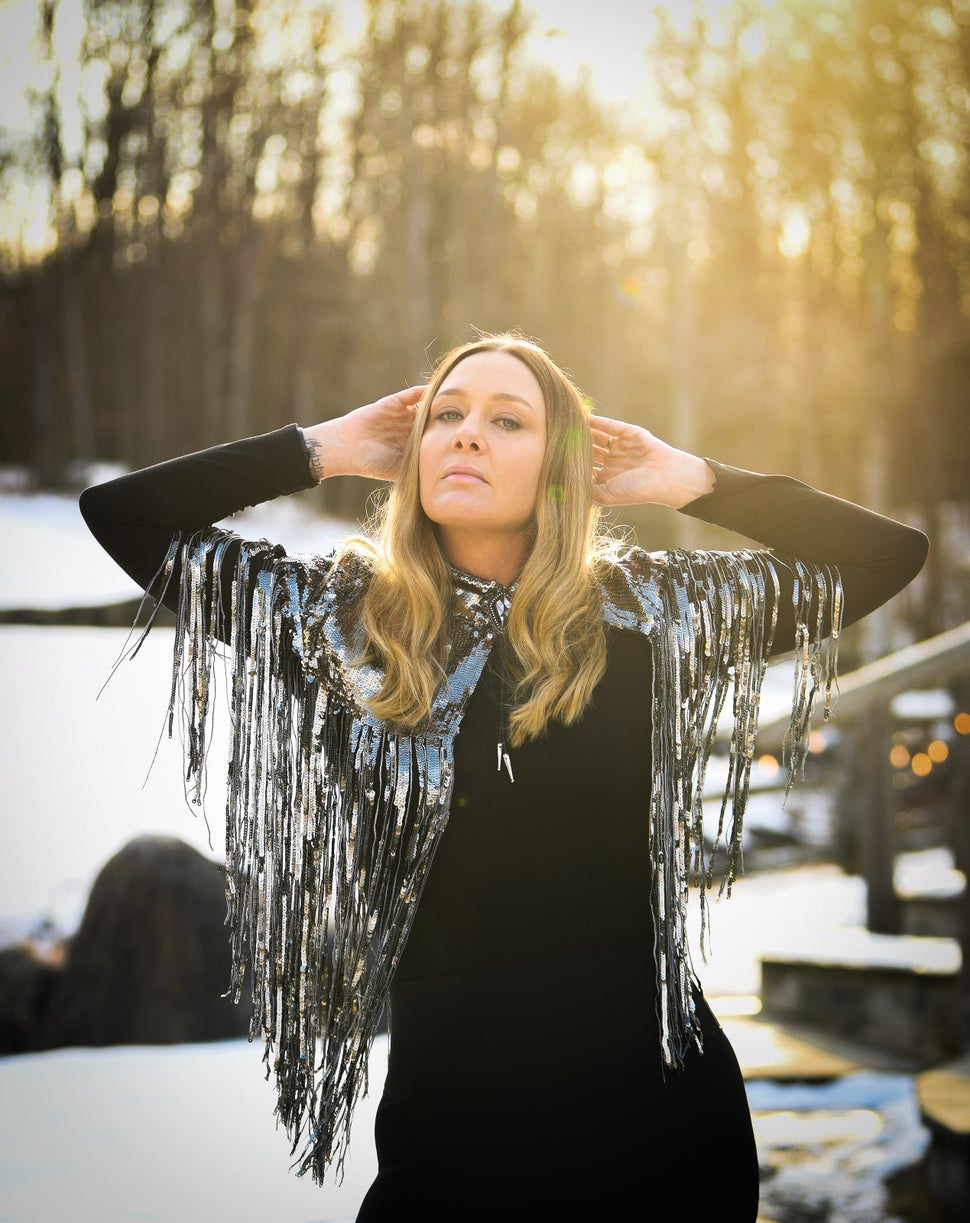 On Sept. 20, Tremblay wrapped filming on "Fancy Dance." Just three days later, she went to work on the Season 3 writers room of "Reservation Dogs," while spending the rest of the fall editing "Fancy Dance." "That was a very busy fall for me. But how do you say no to your dreams coming true?" she said.
When we talked in February, she had just turned in the final draft of her "Reservation Dogs" episode this season. She joked that after a marathon few years, "I'm going to take a long nap and just see what's next." But given everything that she has built, she has plenty of big plans. She hopes to direct more TV this year. Meanwhile, with Harjo, she's developing an adaptation of the book "Yellow Bird." And she's working on another feature: a horror film placing Indigenous mythology in a modern setting.
"I hope that the success of 'Reservation Dogs' and that the success of 'Fancy Dance' and the success of all these other really incredible Indigenous projects out there can be a 'yes' for another Indigenous filmmaker out there who has that yearning to make a story, and they can see this and be like, 'Oh, I can do that,'" she said. "I just hope that their 'a-ha moment' comes a little sooner than mine."