How Launching A Fragrance Line Pulled This Founder Out Of A Funk
HuffPost may receive a share from purchases made via links on this page. Every item is independently selected by the HuffPost Shopping team. Prices and availability are subject to change.
As a longtime believer in aromatherapy, my interest in personal fragrance grew exponentially during the height of the pandemic. What started as a few bottles of low-cost body sprays on my vanity is now a vast collection of eau de parfums and eau de toilettes, including a new favorite from Black-owned luxury fragrance brand Moodeaux.
It was founded in 2018 by Brianna Arps, a former beauty editor who had been laid off that year and decided to embark on new career path into fragrance.
"I had no backup plan and I was really depressed," Arps told me in a recent phone call. "One of the things that made me feel better was just doing my beauty routine, getting dressed or brushing my teeth, the little things that you take for granted in your day-to-day. Those were the things that pulled me out of that funk — and in particular, fragrance."
During this transitional time, Arps' perfume assortment expanded quickly as she continued to lean into her newfound passion. But she found a disappointing lack of Black-owned fragrance brands at major beauty retailers. She set out to change this and recently achieved her goal when she launched her brand at Credo Beauty, a popular clean-beauty mecca.
"I started doing a lot of research and it was alarming to me that at that time there weren't a lot of visible, Black woman-owned luxury fragrance labels available to buy at large retailers. I was in the process of finding a new job and switching careers so I took it up as a challenge that I really wanted to pursue," she said.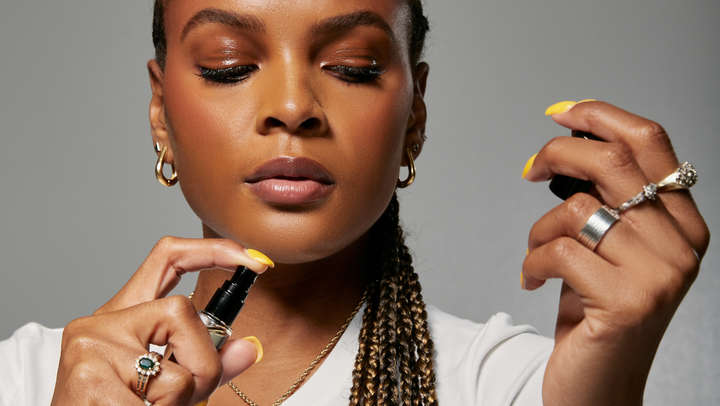 "We're all about helping people pull themselves up out of whatever situation they're in and reminding them that they're worthy, which is why our first scent is named 'Worthy'," she said.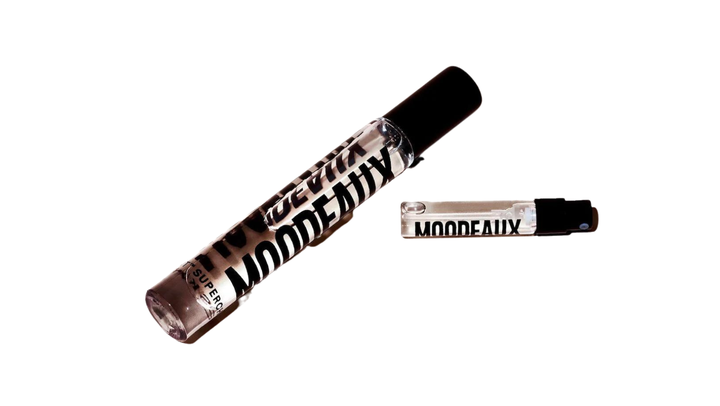 Both Worthy products are made with a blend of apricot kernel, grape seed and meadowfoam seed oils and designed with intentional notes like calming lavender, comforting white tea, uplifting orange blossom and adoring red rose to serve as a "hug in a bottle," Arps explained.
The Worthy eau de parfum comes in a sleek atomizer bottle and is made with minimal alcohol to cater to people are sensitive to the ingredient. As a result, it has an increased amount of fragrance oil for peak longevity.
"Intentionality is something that is woven throughout the Moodeaux brand. Every element, from how big our logo is, which reminds people to take up space, down to the notes," she said.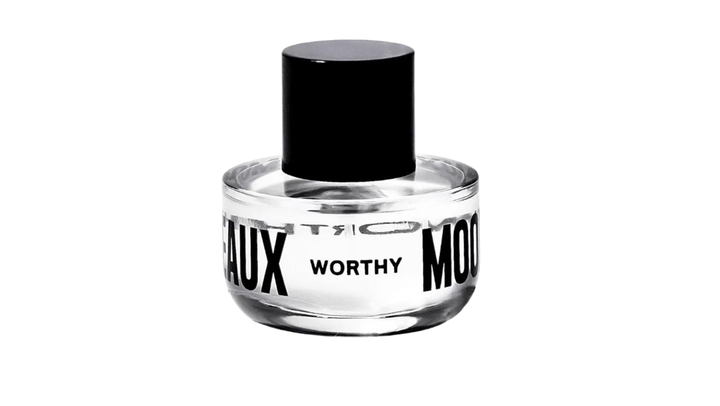 And speaking of taking up space, Arps made sure to shine light on the challenges of being in the fragrance world as a Black entrepreneur.
"There's so many hurdles and hoops that you have to navigate that Black creatives and entrepreneurs often aren't equipped with the tools to figure out," she said. "I never even thought this was a career path for me. No one ever told me that studying chemistry could lead me to becoming a cosmetic chemist. Then once you do identify an interest in fragrance, there's the hurdle of funding or finding connections."
As of 2021, according to the career site Zippia, 68.6% of all perfumers in the U.S.were white and only 8% were Black or African-American, showing the fragrance industry still has a long way to go in improving accessibility and representation.
But even with these bleak statistics, Arps is hopeful for the future of fragrance and is joined by other incredible Black perfumers making waves in the scent scene.
"I'm really happy that since 2018 when I started my initial research that there are brands popping up every day. I talk to new people all the time who are Black in fragrance and I love it," she said.