New Mexico's Senate Judiciary Committee gathered recently to figure out how much latitude they had to regulate guns after last year's bombshell Second Amendment ruling from the Supreme Court.
Most sounded confused. Some seemed unaware that the laws they passed might not hold up in court if a similar regulation hadn't been on the books in the 18th century. One lawmaker called the ruling "mind-boggling." Another asked whether their authority was now limited to regulating firearms "where you have to manually load the gunpowder."
New Mexico's legislative session last month opened with gun reform high on the agenda. After a string of politically motivated shootings at the homes of Democratic legislators in Albuquerque, Gov. Michelle Luján Grisham (D) called for a series of firearm restrictions, including an assault weapons ban, in her State of the State speech in January.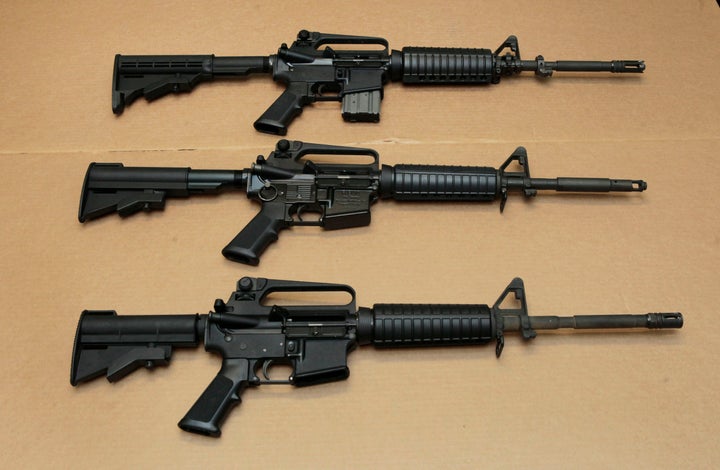 But with a week left to go before the session ends, lawmakers are cautiously approaching gun bills and are wary of passing laws that will run afoul of a Supreme Court that has taken a firm stance on the side of gun rights. The legislature is likely to pass some gun reform before the session ends, but lawmakers say an assault weapons ban would be unlikely to hold up in court, and they're uncertain about a proposal to raise the age to buy some types of firearms from age 18 to 21.
"What I hope we don't do is lead the public into believing we're doing something, knowing full well that what we're doing is unlikely to really have an effect," Joseph Cervantes, the state Senate Judiciary Committee chairman, said at the hearing last month. "I think that's a disservice to people."
The flagging reform push in New Mexico highlights how the Supreme Court's decision in New York State Rifle & Pistol Association Inc. v. Bruen, which overturned a narrow provision of New York's concealed carry law, isn't just overturning gun restrictions ― it's also blocking them from passing in the first place.
"That Bruen ruling is going to hurt us for decades to come," said Miranda Viscoli, co-president of New Mexicans to Prevent Gun Violence. "It's going to be the excuse of every conservative Democrat who doesn't want to pass common-sense gun laws."
The majority opinion, authored by Justice Clarence Thomas, directed the federal courts to stop considering state governments' safety concerns when weighing the constitutionality of gun restrictions.
Instead, judges should examine the Second Amendment's text alone to judge whether a gun restriction violates the Constitution. The major exception Thomas envisioned was gun restrictions with a historical precedent, ideally those dating back to the passage of the Bill of Rights in 1791.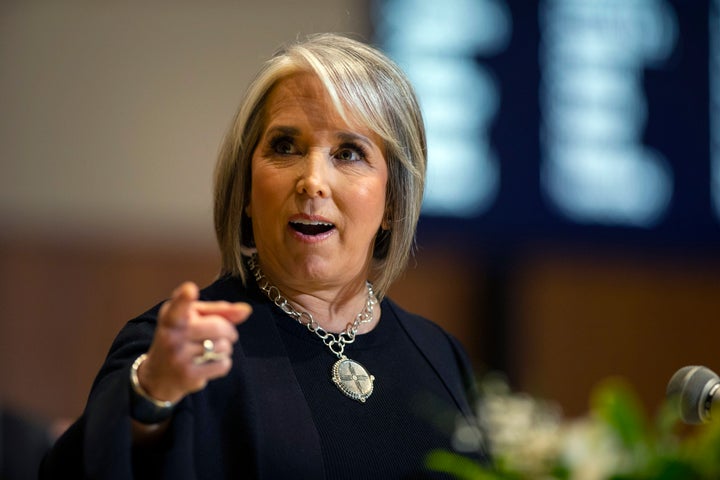 The Supreme Court then sent four gun cases back to the lower courts to try again. The cases, which have yet to be decided, cover magazine restrictions in California and New York, an assault weapons ban in Maryland and concealed carry rules in Hawaii ― raising the possibility that the courts will soon overturn several other key reform laws common to blue states.
Facing a more conservative Supreme Court, some Democratic-led states like New York and California have pushed still harder on gun restrictions, pointing out that states with more gun control typically also have lower rates of gun violence and fewer mass shootings.
But while Democrats dominate both chambers of the New Mexico legislature and hold the governorship, guns remain popular in the sparsely populated and largely rural state. So it was a tall order when Luján Grisham demanded a comprehensive gun reform package, topped off with an assault weapons ban ― even before the chilling effect from Bruen.
However, a bill holding adults responsible for letting their firearms get into kids' hands is likely to pass. Another requiring a 14-day waiting period for gun purchases may squeak through. And a bill increasing liability for gun manufacturers also still has a chance.
Luján Grisham, for her part, has refused to admit defeat on the assault weapons ban, hinting last week during a speech to groups of school children at the possibility of calling a special session to push it through. The New Mexico legislature typically meets once every other year for two and a half months.
"How many of you have a constitutional right to be safe at school?" Luján Grisham asked the kids. "I think we have that right, too."