Jason Ritter can't say enough supportive things about his wife, fellow actor Melanie Lynskey.
Though Lynskey has been in the industry for decades, she's seen a recent surge in popularity thanks to her roles on the acclaimed shows "Yellowjackets" and "The Last of Us."
"It's so satisfying, it's so incredible," Ritter told E! News in an interview published Friday. "She's just been so wonderful for so long and she never really put a lot of thought process into anything else aside from her work. That was always the most important thing to her."
The "Parenthood" actor added, "It's amazing to see all of this attention and I hope that new fans of Melanie will go back and watch some of the independent movies and other shows that she's been a part of."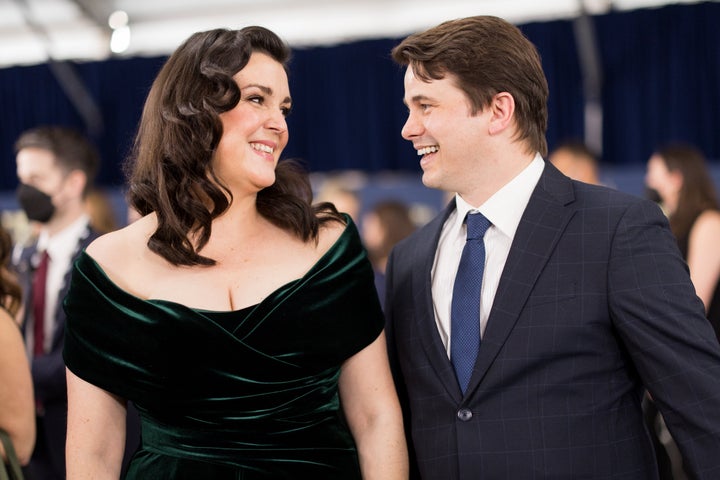 Lynskey, who was born in New Zealand, had her first big break as a teen in the 1994 psychological drama "Heavenly Creatures." Since then, she's had supporting roles in shows and movies including "Ever After," "Sweet Home Alabama" and "Two and a Half Men."
But it was her starring role in "Yellowjackets" ― in which she plays a suburban woman haunted by the horrific aftermath of a plane crash that left her high school soccer team stranded in the wilderness ― that brought about what Rolling Stone called her "leading-lady moment."
"[I] don't know if I've ever been part of something where there's been this kind of response as it's happening," she told the magazine for a profile published last year. "It's very different for me."
Ritter is joining "Yellowjackets" for the Showtime thriller's second season, which premiered Friday.