The star made customized T-shirts for stunt artists that featured the number of times each was "killed" in numerous takes of a fight scene, according to an interview published in The New York Times Wednesday.
Scott Rogers, a stunt coordinator for the film, told the Times that there were 35 stunt people involved in one particular scene, and that some performers had acted out more than 20 deaths.
That fight scene was filmed on the hundreds of steps leading to the Sacré-Coeur Basilica in Paris. Physical combat on the steps likely took a physical toll on Reeves and the stunt performers, Rogers said.
Fight coordinator Jeremy Marinas also credited Reeves in the physically taxing scene. "We all know how hard it is just to walk up stairs when we don't want to," he told the Times.
"John Wick: Chapter 4," directed by Chad Stahelski, hit theaters last week.
This isn't the first gift the famously generous actor has given the movie's stunt crew. In 2021, he gifted each member of the "John Wick: Chapter 4" stunt team with personalized Rolex Submariner watches at a wrap dinner in Paris.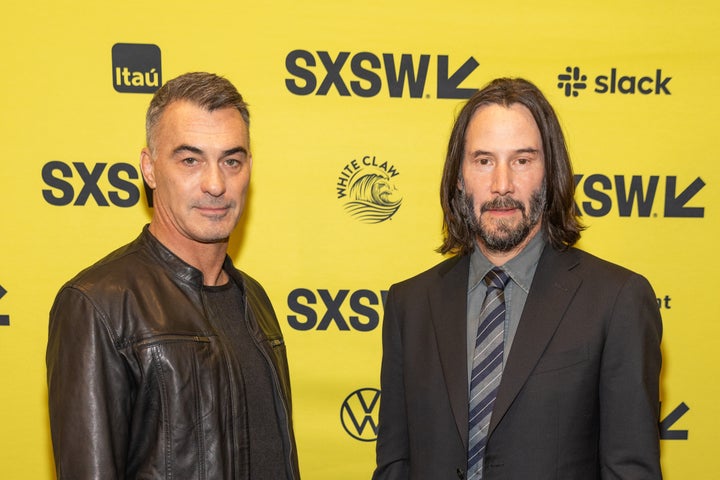 When he's not acting in intense fight scenes, Reeves is melting hearts around the world.
Speaking to the publication, Reeves was asked about his "last moment of bliss," to which he responded: "A couple of days ago with my honey. We were in bed. We were connected. We were smiling and laughing and giggling. Feeling great. It was just really nice to be together."