The actor reflected on his relationship with Reddick at the Los Angeles premiere of "John Wick: Chapter 4" on Monday. Reeves plays the titular role in the film, with Reddick reprising the part of Charon.
"We worked together on four films over ten years," Reeves told People on the red carpet. "He was a remarkable artist and a special person with grace and dignity."
He later recalled the first time he met Reddick, witnessing his "enthusiasm and passion" for his work.
Reeves told The Associated Press at this week's premiere that he will cherish his memories of Reddick "for the rest of my life."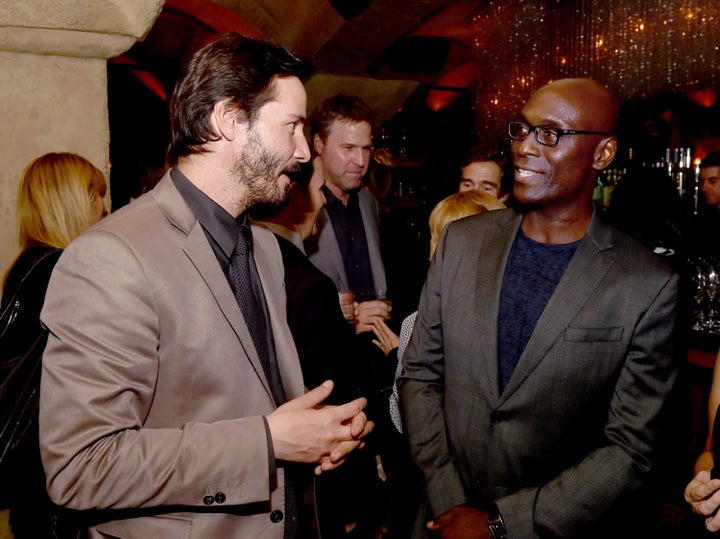 Reddick appeared in all four films of the "John Wick" franchise, beginning with the first movie in 2014. Chad Stahelski, the director of the films, told the AP on Monday that Reddick was "a great man, a great artist, a great human, a dear friend."
"John Wick: Chapter 4" is set to hit theaters nationwide Friday.
Mia Hansen, Reddick's publicist, said last week that the actor died in Los Angeles of natural causes, without providing further details.
Tributes poured in on social media after the news broke of his death. Wendell Pierce, who co-starred in "The Wire" alongside Reddick, tweeted that the late actor was the "epitome of class."
On Saturday, Reddick's wife, Stephanie Reddick, took to Instagram to thank his fans for their love and support.
"Lance was taken from us far too soon," she wrote in the caption of her post. "I see your messages and can't begin to express how grateful I am to have them."