The celebrity stylist addressed recent conversations surrounding his retirement, and his longtime fashion partnership with his client and muse Zendaya, during Tuesday's episode on Emily Ratajkowski's podcast "High Low with EmRata."
Roach said that Zendaya found out about his retirement from his announcement on Instagram — like everyone else — and that she was supportive of his decision.
"She was like, 'Do you need me to send you on a vacation? Tell me what you're going through,'" Roach said about his exchange with the actor.
He then said he talked with her about how "unhappy" he had been and that he was grieving the death of his nephew.
Although Zendaya had been supportive of him, Roach expressed his disappointment that the internet instead quickly surmised that the Emmy winner was the reason he retired.
"The internet is cruel," he said. "People started to blame her for my retirement, and that wasn't fair to her. And the things they were saying of course isn't true."
"She started to suffer too," he added. "And I didn't think that was fair because she has always protected me in this industry and vice versa."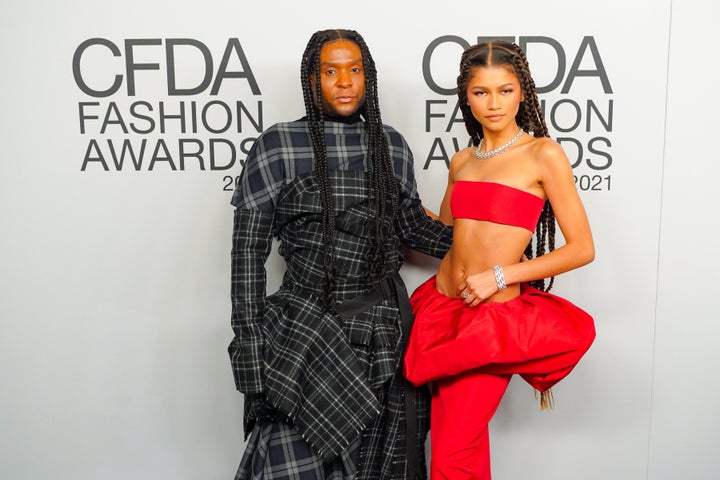 People on Twitter began speculating that the in-demand celebrity stylist had a falling out with Zendaya. Many people cited a video clip circling the internet of Zendaya and Roach at a Louis Vuitton fashion show at Paris Fashion Week earlier this month. In the video, Zendaya is seen taking a seat front row while Roach stands nearby seemingly unsure of where to sit. At one point, Zendaya appeared to motion to the seat behind her.
But Roach explained to New York Magazine's The Cut last week that he and Zendaya were running late to the show due to traffic and that the video captured them feeling "a lot of anxiety" over their tardiness. He said he was just confused about where to sit and that "it wasn't a problem."
The stylist also made clear to the publication that Zendaya wasn't signaling him to sit behind him, but that she was actually pointing out to him that that was her assistant's assigned seat. He emphasized that point in a tweet on Tuesday, writing, "Please stop it….. there was never a problem with a seat."
Roach has repeatedly shut down any speculation that there have been any problems between him and Zendaya. He posted a series of tweets last week, writing in one post, "She's my little sister and it's real love not the fake industry love."