In an Insider report published Tuesday, former contestants of the Netflix reality dating series allege mistreatment by production company Kinetic Content. Complaints included a lack of sleep for contestants, terrible living conditions, and limited access to food and water despite a high availability of alcohol.
In a statement to Variety, Kinetic Content denied any wrongdoing: "The well-being of our participants is of paramount importance to Kinetic. We have rigorous protocols in place to care for each person before, during, and after filming."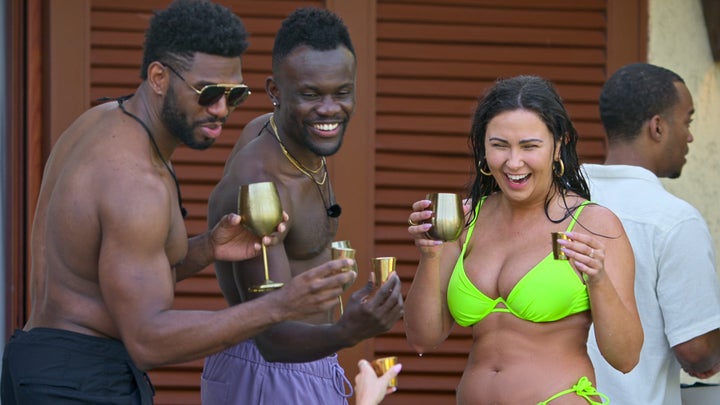 Yet, despite these alums' claims and Kinetic's response, the most alarming allegation in Insider's piece comes from Danielle Ruhl of Season 2. She told Insider she was pressured to stay on the show despite having a serious mental health emergency.
Ruhl told Insider that she was surprised she passed a psychological screening during the casting process because she disclosed her mental health history, which included a suicide attempt.
"Looking back, I'm like, they are only doing that to check the box," Ruhl said. "They didn't care."
Ruhl also claims an infamous scene of her in which she had a panic attack in Mexico was highly misrepresented on the show.
In the episode, Ruhl told her then-fiancé, Nick Thompson, to go to a cast beach party without her because she felt sick.
When Thompson returned from the party, excited to share the gossip from that night with his wife-to-be, Ruhl told him that she had a panic attack, locked herself in a closet and cried while he was gone. The two then appeared to get into a heated argument, and the show suggested Ruhl was upset because she saw Thompson talking to another woman on the beach as she watched from her room's balcony.
Ruhl told Insider it wasn't her choice to skip the beach party and that production told her she couldn't go because they thought she might have COVID-19.
Ruhl said she was confused about why Thompson was allowed to go, as the two had spent the entire day together. She said she sat in her room alone after he left, fretting how the show would spin her absence.
She told Insider that her anxiety was piqued because before Thompson left, she told him about a traumatic experience from her past. In addition, Ruhl said she hid in the closet during her panic attack because she didn't want to be filmed and thought there were hidden cameras in her hotel room.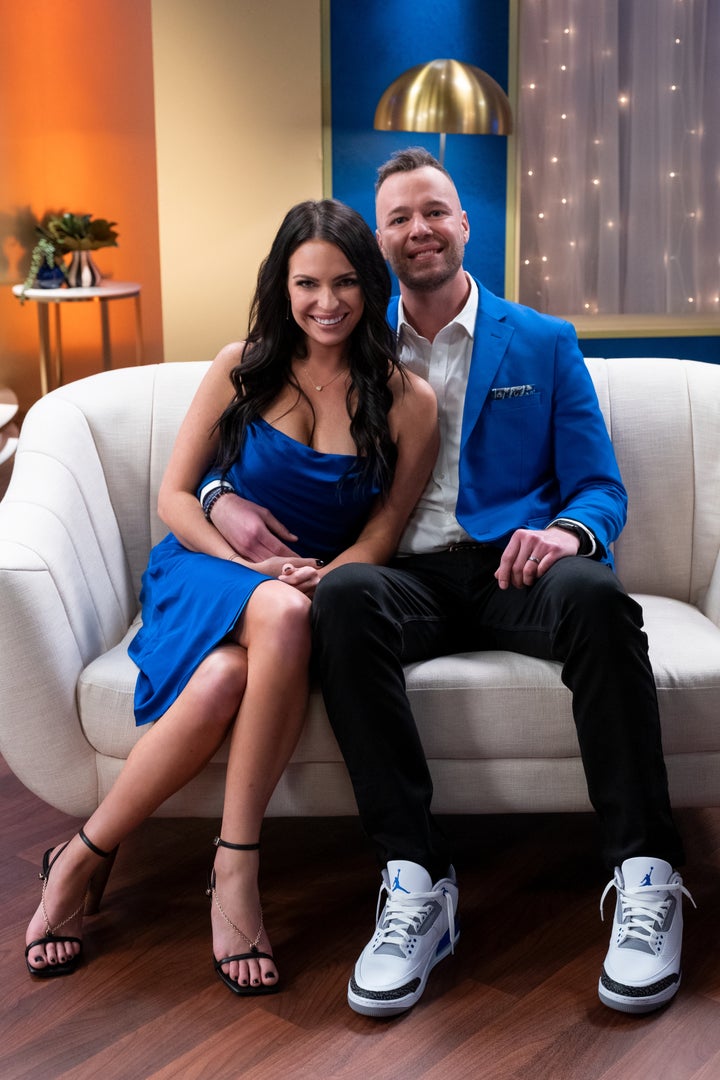 Thompson told Insider that when he returned and found out what happened, he took off his microphone and threw it at the producers. He immediately told production that he and Ruhl were quitting the show because they were sick of being exploited.
Ruhl also told producers she didn't feel mentally stable enough to keep filming after the panic attack.
"I kept telling them, 'I don't trust myself,'" she said. "'I've tried committing suicide before. I'm having suicidal thoughts. I don't think I can continue in this.'"
The former couple, who did marry on the show but split in August 2022, said that despite Ruhl disclosing her suicidal thoughts, producers pressured them to stay on the show. Ruhl and Thompson claimed they were coerced to stay because production implied that their love story was the central one of the show and was akin to fan-favorite couple Lauren Speed and Cameron Hamilton from Season 1.
Ruhl and Thompson were not portrayed well on the show, and Ruhl was often shown as highly insecure about her relationship and body.
Ruhl, Thompson and the other former cast members who spoke to Insider are not the only "Love is Blind" alums to call out the show's production.
Speed criticized the show in 2022 by tweeting that most of the pairings on the show were "forced" or were pushed "forward for entertainment purposes."
Paul Peden of Season 4 recently said he felt unfairly "interrogated" by one of the show's co-hosts, Vanessa Lachey, during Sunday's taping of its reunion special.
Shortly after that, Lachey sent Peden apology flowers that he posted on Instagram.
Yet, Speed and Peden's grievances don't compare to many of the allegations in Insider's report, so head over to the site to read the entire thing in full.