Lukas Gage is not a prude — and fortunately for him, neither is his mom.
The actor confirmed as much after she watched the first season of "The White Lotus," in which he plays a resort staffer named Dillon who shares a rather intimate scene with his boss, Armond (Murray Bartlett) — who does more than kiss his ass.
While the California native is unlikely to return to "The White Lotus," as the HBO series takes place in a different resort branch each season, he most recently appeared in the fourth season of "You" — in which he receives a golden shower.
"We have a couple from the golden shower community that are very grateful that it's being shown on screen," he told Variety, "and they have some haters who are yucking some people's yum. Everyone should feel heard and feel seen."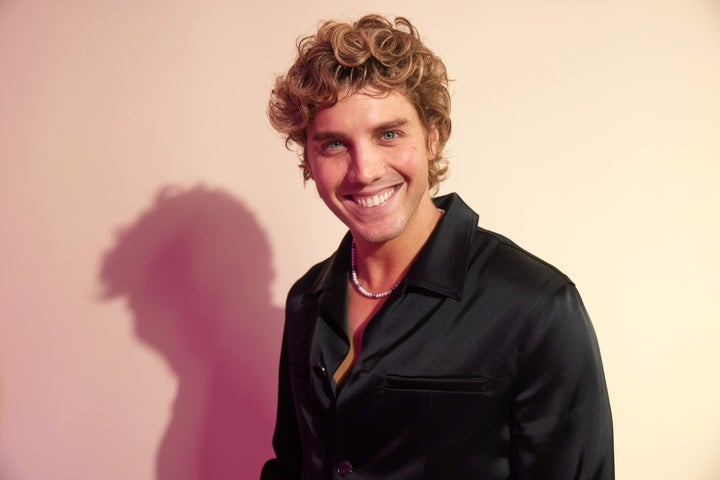 "I never wanted to make anyone feel scrutinized or like the butt of the joke," Gage continued. "I just believe that everyone should embrace all their kinks and everything that they love about themselves and not feel ashamed."
"There's going to be people on either side saying that he's not labeling himself enough," Gage told Variety. "I commend him on his honesty, and I don't think we need to label everything and have it all figured out. Things can be in a gray area and don't have to be so black and white."
The actor, who will soon appear in a "Road House" remake alongside Jake Gyllenhaal, is ultimately most proud of bringing queer representation to the screen — and said "the goal" is for viewers "to be seen in these characters" and not feel so alone.
"If I have a kid saying, 'I felt seen in that, and I feel connected to this character,' if I am part of that conversation," Gage told Variety, "then that's an honor and a huge compliment."