Lukas Gage says he's an "open book," but he doesn't feel like everything about his personal life needs to be made public.
The up-and-coming actor, who most recently appeared in the fourth season of "You," addressed criticism that he's taken roles from LGBTQ actors while speaking to The New York Times in an interview published last week.
Gage told the Times that he's been pressured to publicly specify his sexuality, though he has not done so to date.
"An agent that dropped me was like, 'Stop dyeing your hair, stop wearing weird clothes and pick a lane: gay, bi or straight. It's too confusing,'" Gage told the Times. "I understand representation and voices that need to be heard, but I don't want to do anything on anyone's accord but my own. Let me do it when I'm ready. And it's acting. I feel like everyone should get the opportunity to play whatever they want."
Gage has played queer characters in projects like "The White Lotus" and "Love, Victor." He'll have his first starring role in the upcoming independent film "Down Low," a dark comedy co-written by Gage where he plays a sex worker helping a repressed man (Zachary Quinto) explore his sexuality.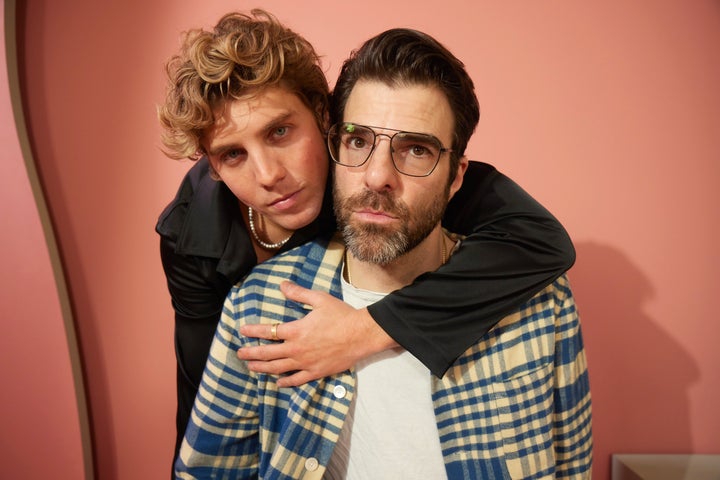 Last year, Gage responded to a Twitter commenter who tagged him in a complaint about Hollywood "hiring non LGBTQIA+ actors" to play "LGBTQIA+ characters."
Gage responded to the comment by saying, "U don't know my alphabet." When the commenter then asked Gage to "enlighten the whole world" about his sexuality, the "Euphoria" actor wrote, "No," with a red heart emoji.
During his interview with the Times, the actor also addressed speculation that he is dating hairstylist Chris Appleton, following Instagram photos of the two on vacation in Mexico. "If they want to think that, they can," Gage told the Times.
"I'm a pretty open book about most things in my life, but I have a problem with the culture of everyone needing to know everybody's business and nothing can be sacred," he said. "It's a weird line that I'm still trying to figure out."