Matty Healy insisted in a new interview that anyone who called his remarks racist or offensive was "deluded" — and maybe even lying about being hurt.
But in an interview published Monday, Healy downplayed the controversy, claiming the jokes were meant to bait people.
"But it doesn't actually matter," he told The New Yorker. "Nobody is sitting there at night slumped over their computer, and their boyfriend comes over and goes, 'What's wrong, darling?' and they go, 'It's just this thing with Matty Healy.' That doesn't happen."
"If it does, you're either deluded or you are, sorry, a liar," he continued. "You're either lying that you are hurt, or you're a bit mental for being hurt. It's just people going, 'Oh, there's a bad thing over there, let me get as close to it as possible so you can see how good I am.'"
Healy said he likes it, however, "because they're demonstrating something so base level."
While the musician dismissed the backlash as nothing but virtue signaling, he's made an active effort to foster it. Healy was recently captured doing a Nazi salute at a show while reportedly quoting former President Donald Trump's praise of Ye, the rapper formerly known as Kanye West.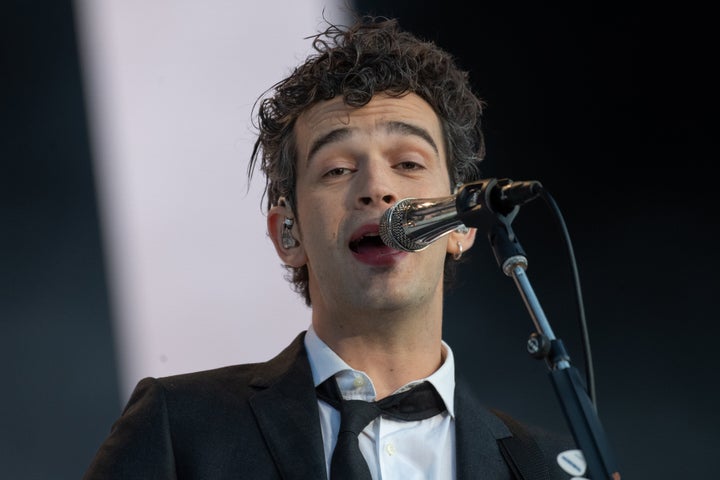 "I think the whole exaggeration of my shit throughout the past year and a half, maybe it proves there's something oppositional happening, that I'm getting something out of my system," Healy told The New Yorker. "Because the truth is, I'm really quite anxious."
One of Swift's former fans even launched a #SpeakUpNow campaign demanding Swift denounce Healy's comments and use her global platform "responsibly and intentionally" to "advocate for inclusivity, celebrate diversity and promote empathy and understanding."
Swift has yet to respond to that call. And Healy appears unwavering.
"I'm not trying to make myself famous," he told the New Yorker. "I want to be know for what I do. But now fame is about being known for who you are. And people are complicated. If people are going to make me this famous, I'm going to make people work for it."