N.H. Governor Thinks Trump Will Lose 2024 GOP Nomination: 'Just Not Going To Happen'
New Hampshire Gov. Chris Sununu said on Sunday that he expects fellow Republicans to choose someone other than Donald Trump as the party's 2024 presidential nominee, despite the indicted former president continuing to rally his followers ahead of the next election.
The moderate Republican, who himself is expected to announce a presidential run, told Chuck Todd on NBC's "Meet the Press" that he is a "lifelong Republican" who will support the GOP nominee. But when asked if that would change should Trump win the nomination, Sununu said that is "just not going to happen."
"Obviously he's in the race. He's not going to be the nominee. That's just not going to happen," the governor said of Trump, adding that there is "a lot of opportunity" to bring the Republican Party forward without "yesterday's leadership … or crying about what happened in November of '22."
"I'm really confident that whoever comes out of the Republican nomination process is going to lead this country and will be able to deliver a win in '24 and I'll back them."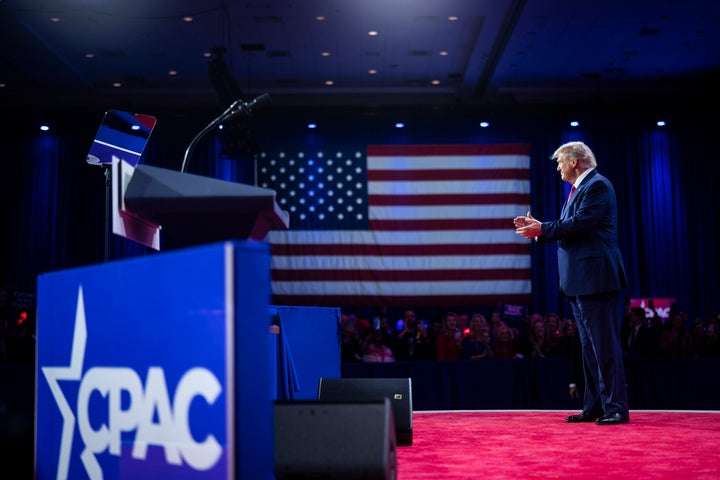 During his speech, Trump promised he would take revenge on people who didn't respect his followers should he win reelection. Todd framed the efforts by the former president — who is a major voice for the party and tried to incite an insurrection to keep himself in power — as an attempt to position himself as the outsider candidate in what's expected to be a crowded pool of 2024 hopefuls.
"I think the former president has his own lane. He doesn't need to carve anything," said Sununu, who is also trying to carve out a position as the outsider. "He's an absolute known commodity to every American in this country, right. There's very few people that are on the fence, whether they're with him or not with him, or whatever it might be."
In addition to Trump, over a dozen Republicans have either announced a 2024 run or are likely to enter the race — though only three attended CPAC over the weekend, including onetime United Nations ambassador and former South Carolina Gov. Nikki Haley. Maryland Gov. Larry Hogan, one of Trump's strongest critics in the party, confirmed on Sunday that he will not run for president.
In CPAC's straw poll of declared and likely candidates, 62% of respondents said they would support Trump if the 2024 presidential primary were held today. Florida Gov. Ron DeSantis, who is expected to be a top GOP contender, received the second highest votes.
"Right now, if the election were today, Ron DeSantis would win in New Hampshire, there's no doubt about that in my mind. I think Ron DeSantis would win in Florida. So, I think the former president is trying to find a path to be back to that leading voice of the party," said Sununu, a change of support from earlier comments in which he threw shade at the governor.
"I think a lot of us that potentially may get in the race want to have something to say about the direction of that conversation. But look, again, thank you for your service. We're moving on," he continued. "I just don't believe the Republican Party is going to say that the best leadership for America tomorrow is yesterday's leadership. That doesn't make any sense. That is not in our DNA as Americans. It's kind of the antithesis of the American spirit to settle for yesterday's news. We want the next generation, the next big idea, and that's what we're going to deliver."
Sununu said it would be detrimental for the party to "stay in this ultra-conservative extreme lane" because the GOP needs independent voters in order to win the race.
The New Hampshire governor declined to say if he is any closer to announcing his own run for president, stressing that he wants to focus on moving the party as a whole forward.