Ngozi Fulani revealed that she is temporarily stepping down as CEO of her charity, Sistah Space, months after a former lady-in-waiting to Queen Elizabeth made "unacceptable" comments to her at a Buckingham Palace event.
Fulani opened up to "Good Morning Britain" on Wednesday about the fallout since the incident, which occurred in November 2022. The CEO said both she and her charity have "suffered as a direct result" of the racist exchange.
"The palace hasn't intervened ― I think they could have," she said. "So what I've had to do, I've now temporarily stepped down as CEO of Sistah Space. I'm announcing that now because the service users and the community can't access us properly."
"This whole thing has cost us a fortune, 'cause we had to pay our own PR to stop the press from coming up," she added. "It was horrible."
Despite the backlash she has received as a result of going public with the incident, Fulani told "GMB" she has no regrets about speaking out. She did, however, seemingly have an issue with the way Buckingham Palace apologized last year.
"If you have to ask somebody for an apology, it's not an apology," Fulani said. "I'm just making the point so that everybody understands. I don't see what is so hard to say, 'I'm sorry.'"
"You sent me an invitation, so you know how to find me, you know how to say sorry. If you're sorry, then say sorry," she continued. "If you're not, I get it. But when you make this apology to everybody, I don't know who you're apologizing to."
According to the U.K. Times, the palace told "GMB" that Hussey's remarks were "deeply regrettable."
"We are sorry for the incident that took place and apologise for the distress and difficulty it caused to Ms Fulani," the palace added.
HuffPost reached out to both Buckingham Palace and Sistah Space for further comment.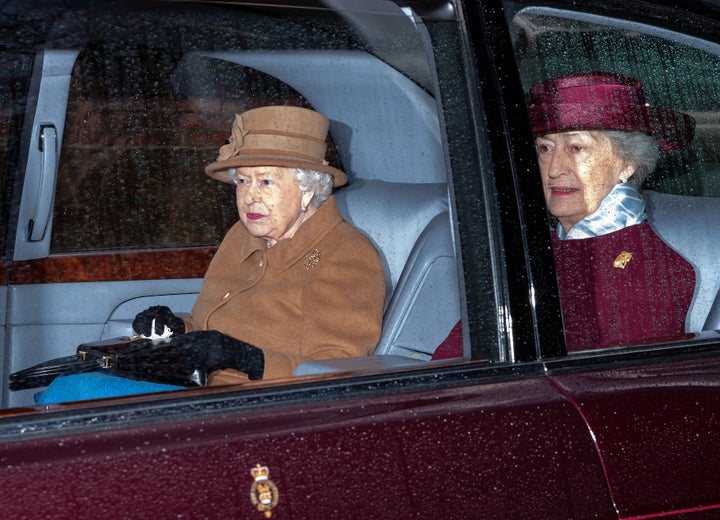 Following the incident with Fulani in November, Hussey apologized for her comments and stepped down from her recently appointed role within King Charles' household.
The two women later met face-to-face in December, where Hussey apologized in person and the women took a photo together.
"Lady Susan offered her sincere apologies for the comments that were made and the distress they caused to Ms Fulani," the statement added. "Lady Susan has pledged to deepen her awareness of the sensitivities involved and is grateful for the opportunity to learn more about the issues in this area."
The statement continued: "Ms Fulani, who has unfairly received the most appalling torrent of abuse on social media and elsewhere, has accepted this apology and appreciates that no malice was intended."