Nicolas Cage Refuses Corporate Spandex: 'I Don't Need To Be In The MCU, I'm Nic Cage'
Nicolas Cage has curated quite the career. He's not only won an Oscar, a SAG Award and a Golden Globe, but revived his career after years of box-office misfires. And while he's a self-professed comic book lover, Cage made one thing clear Sunday at the Miami Film Festival.
"I've gotta be nice about Marvel movies, because I named myself after a Stan Lee character named Luke Cage," he said in winning Variety's Legend & Groundbreaker Award. "What am I going to do, put Marvel movies down? Stan Lee is my surrealistic father. He named me."
His comments come at a time when Marvel's Cinematic Universe has taken over Hollywood and three years after Martin Scorsese told Empire the films were "not cinema," likening them to "theme parks." The director later wrote that "the films themselves don't interest me."
"I understand what the frustration is," Cage said Sunday in his speech. "I get it. But I think there's plenty of room for everybody. I'm seeing movies like 'Tár.' I'm seeing all kinds of artistic and independently driven movies. I think there's plenty of room for everybody."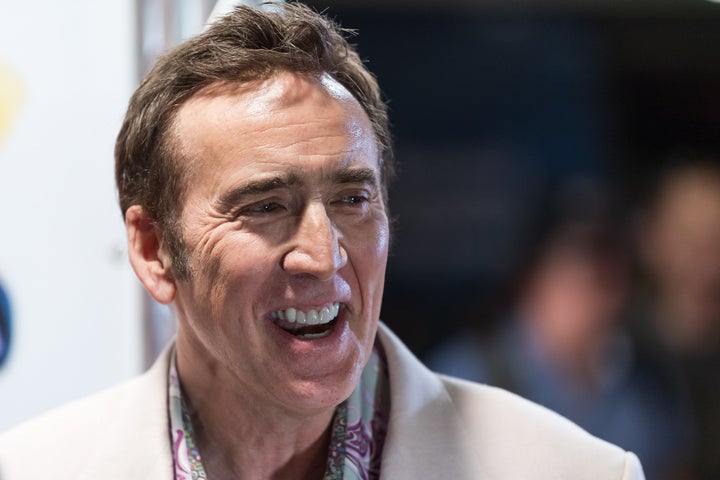 The actor went on to share some of the most coveted Cage lore, namely a Tim Burton-directed Superman film that never materialized. Cage said he was cast as an "emo Superman" with "samurai long black hair" — before the studio lost full confidence in the project.
"I called Tim and said, 'Would you do this?'" Cage said. "Tim didn't cast me, I cast Tim, and Tim said yes. I loved what he did with Michael [Keaton] and Batman, and I was a big fan. I love 'Mars Attacks.' I thought 'Mars Attacks' was just a fantastic, groundbreaking movie."
"But they were scared at the studio because of 'Mars Attacks,'" Cage added. "Warner Brothers had lost a lot of money on the movie. These movies that are really weird, that challenge and break ground, they piss a lot of people off. I think they got cold feet."
Cage's upcoming films include "Renfield," in which he plays Dracula, and "Longlegs," where he portrays an elusive serial killer.