There are a ton of great products that drop every week — and we're here, as always, to keep you up to date on the best of them. Each week, we'll be rounding up a short list of our favorite product drops from the last seven days for you to shop as you sip your morning coffee or take a quick break from work (trust, it's the only list you need for staying up to date on these things).
This week brings the launch of Parade swimwear, a new artful collection of Stasher bags and Solo Stove's pellet adapter for clean-burning bonfires.
Shop our favorite new releases below, but be fast — they're prone to selling out.
The intimates brand hits the pool

Parade's bralettes and underwear are so comfortable, it seems that customers were wearing the items by the pool. Parade, recognizing an opportunity, has now taken customer-favorite silhouettes and shapes and — with some additional design creativity coming into play — created a swimwear collection with everything from thong bikini bottoms to triangle bikini tops and super-breezy mesh coverups.
If you use a small appliance enough to keep it on the counter, it needs to do two things: do its job very well and look good doing it. If you're a tea- or coffee-person, Fellow's redesigned kettles, the Corvo Pro and Corvo Pro Studio Edition fit the bill. Originally used for the French press, the new kettles have scheduling, Wi-Fi updates and customizable settings. Plus, the original Corvo kettle is now available in two new cool colors beyond black: matte white and stone blue.
Solo Stove's smokeless fire pits are perfect for camping or the patio (depending on which of the several sizes you choose), but if you don't have any woodland nearby to source fallen twigs from for fuel, there's the company's new pellet adapter. The pellets are a modern fuel source for your Solo Stove: They burn longer than wood, have no popping and burn clean — and the adapter is easy to fit to your Solo Stove. It's $40 for the Ranger-compatible model; the one for the Bonfire is $50 and it's $60 for the one fitting the Yukon.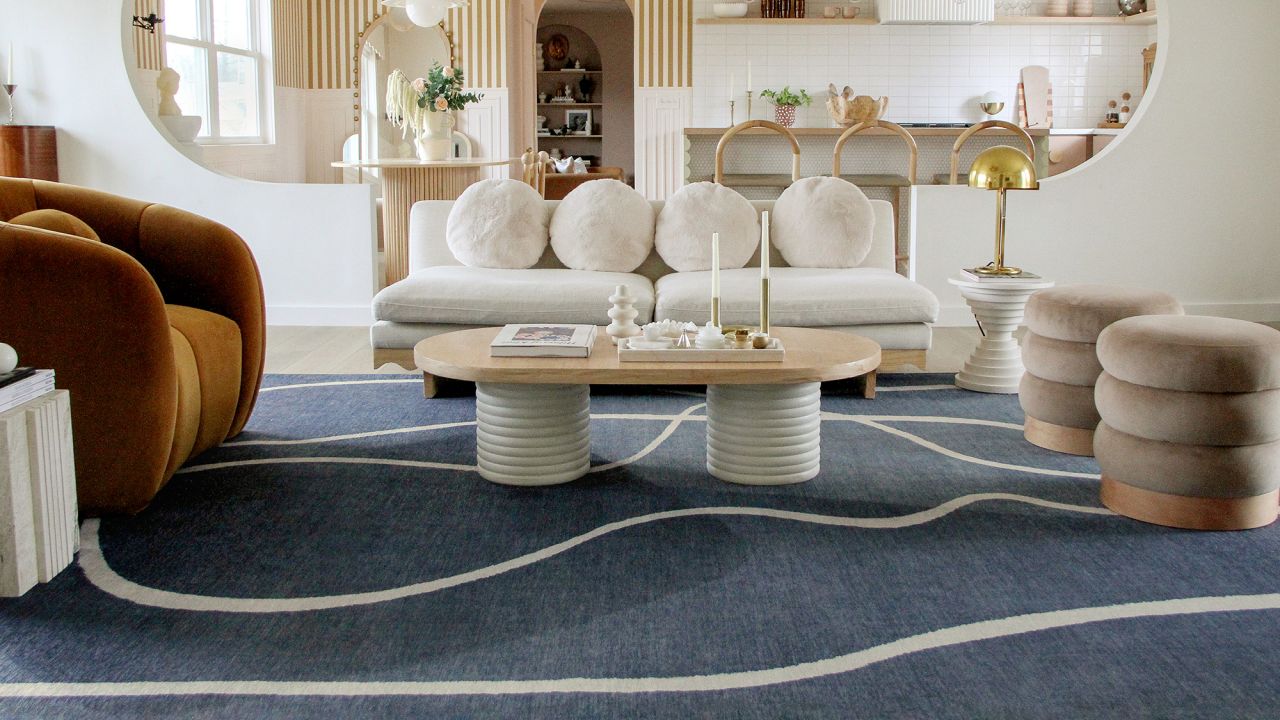 Ruggable's machine-washable rugs have just added a new collection to the lineup with the launch of its Natural Abstract Collection. The new collection isn't just your usual jute rugs, though: It features abstract, geometric and modern botanical prints in soft shades of taupes, greens, blues and rusts. Not only is a color to match any of your interior spaces, but the new line is available in Ruggable's full range of classic (chenille) sizes, outdoor sizes, premium medium pile sizes, re-jute sizes and doormats.
The one thing about outdoor seating is that it's almost never comfortable, which is a shame given how expensive it is. Sure, you don't mind plopping down for a drink and a chat, but it's not exactly the kind of furniture you're going to want to curl up in for an afternoon with a book. Neighbor's new Terra Collection, starting at $350, aims to change all that, with super-soft Sunbrella cushions to sink into but the durability in construction you need if you're going to leave furniture exposed to the elements. The nine-piece, monochromatic collection comes in shades like a classic eggshell, modern charcoal or grass green.
Brooklinen just dropped a collection of laundry and fabric care products to complement its range of bath and bedding textiles — a logical step if there ever was one. The offerings start at $9 and include Essential Detergent, Oxygen Bleach Alternative, Fabric Softener, Fabric Refresher Spray, Stain Remover and Wool Dryer Balls.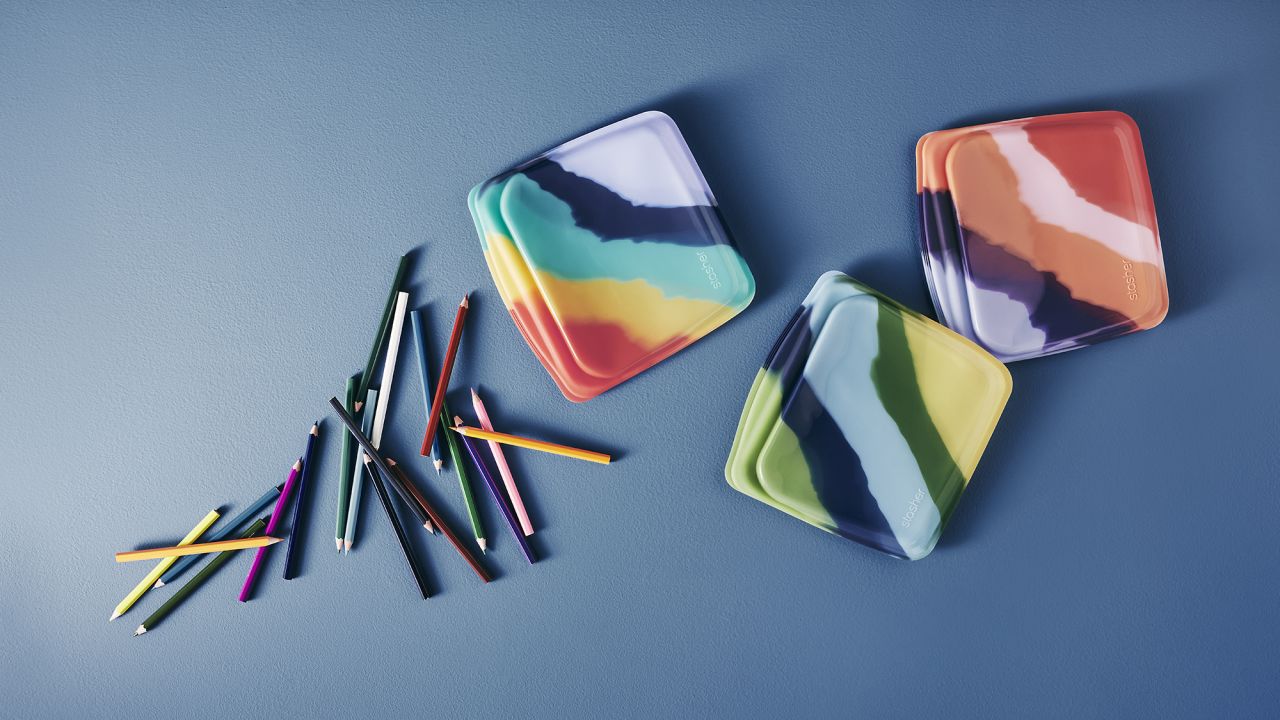 Staher's new Earth Month Artivism Collection takes its popular, plastic-bag-replacing bags and groups them into vibrant collections that can handle any food storage task. Made in partnership with PangeaSeed Foundation, the new bags come in colorful, wavy colorways complemented in the bundles by Stasher bags in similar tones. Choose from Rainbow Splash, Purple Wave and Blue Current — they're all microwave-, freezer- and dishwasher-safe — and while the initial outlay might not be cheap, just one Stasher bag can replace 260 plastic ones (meaning you'll spend less over time). Grab a six-pack for $99, a three-pack of sandwich bags in each of the new colorways for $37 or shop them individually over on Stasher.
Spring is starting to bloom, and to help you get in the mood is Otherland's new Garden Party candle collection, featuring scents like Verdant Verve, Out of the Blue, Clean Blossom, Canary, Ultraviolet and Georgette for $36 each. Each of the floral-scented candles is made from coconut and soy wax with a cotton wick — and they're all vegan too. Best of all? The 50-hour burn time ensures your home or room will smell like fresh spring flowers for a long, long time.
Canopy's viral, $90 waterless diffuser (yes, you read that right) now comes in three different neutral shades to seamlessly blend into any corner of your home. Now available (like its sister humidifiers) in white, cream and moonstruck, the diffusers have two ways to emit fragrance (a deeper well or a "fragrance puck" up top for aromas you want to swap out. Plus, no water means no mold, meaning you have one less worry when you're chilling out with your aromatherapy.
If you're blocking out time for the annual spring cleaning, eco-friendly, plastic-free brand (and editor-favorite) Cloud Paper has bundled its essentials for the job into a handy value offer. For $31, you'll get two plant-based coconut sponges that are 100% biodegradable and compostable (and exclusive to the bundle), a three-pack of reusable swish clothes and four rolls of paper towels.
Three steps for clear scalps and hydrated curls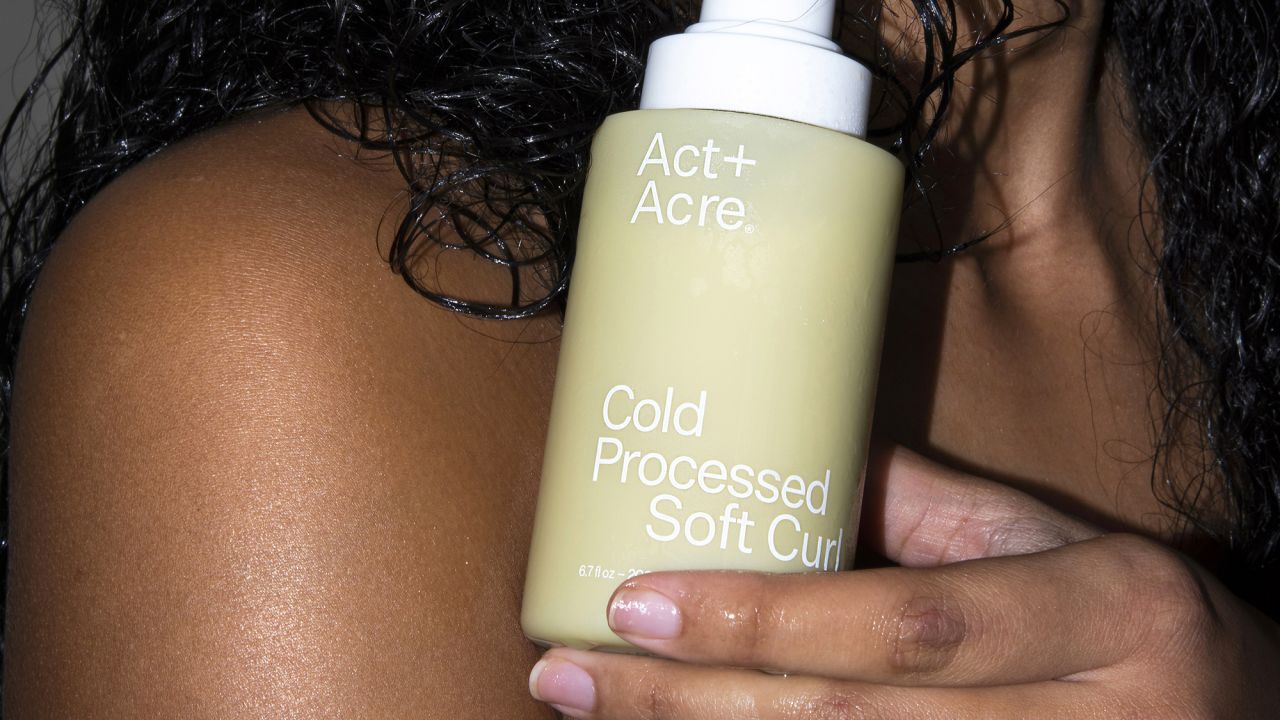 Editor-loved brand Act+Acre's "skincare for your scalp" line just dropped a Soft Curl Collection that keeps curls hydrated and healthy to reduce breakage, damage to curl patterns, dryness and frizz. The "system" starts with a shampoo that cleanses without stripping, followed by a curl spray and lotion for weightless definition, thanks to some help from vegan protein for strength and seed extracts (chia, linseed, meadowfoam) for hydration and frizz control. Each formula is good for daily use (including the shampoo).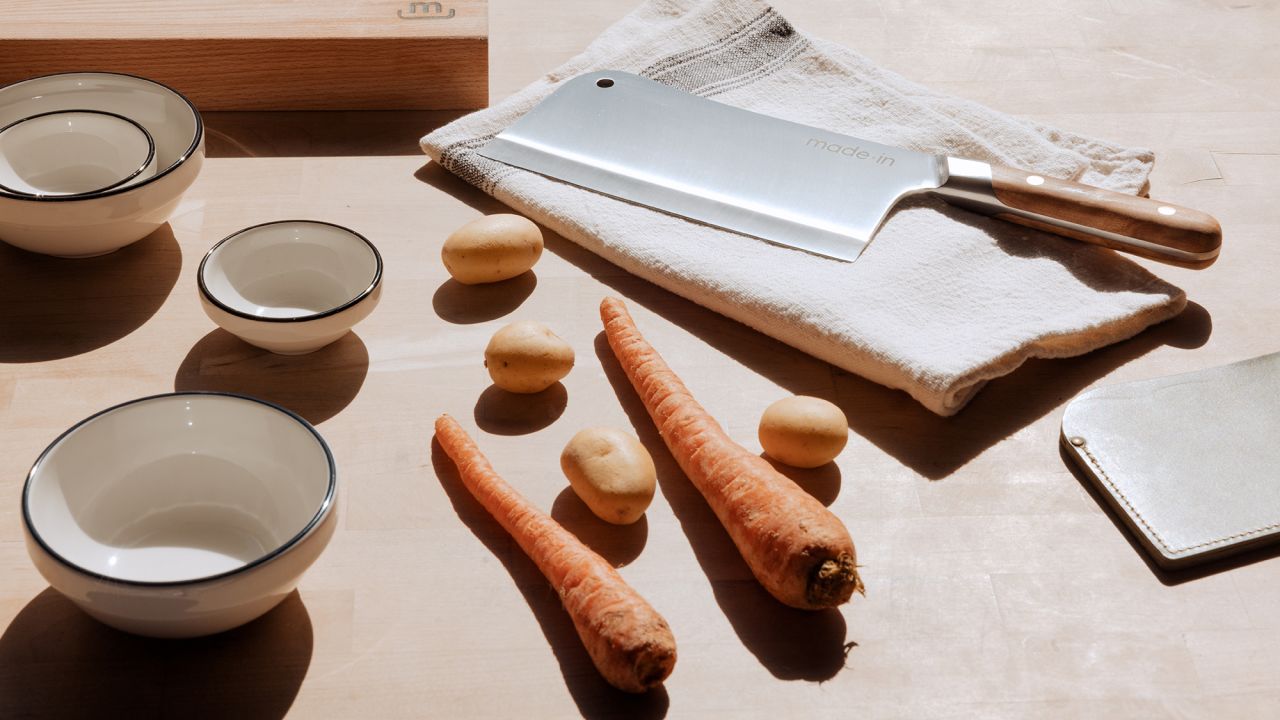 This ready-for-business knife from by-chefs-for-chefs brand Made In takes the traditional cleaver form (blocky, slightly scary blade) and elevates it with the addition of a sturdy olive wood handle. Inspired by traditional butcher shops, the new $199 knife can be used for any and all things meat or thick-skinned veg. It's made with an eye toward being a legacy piece, too, with a full-tang blade that melts into the handle for exceptional balance and a handle finished by a fifth-generation craftsperson in Thiers, France.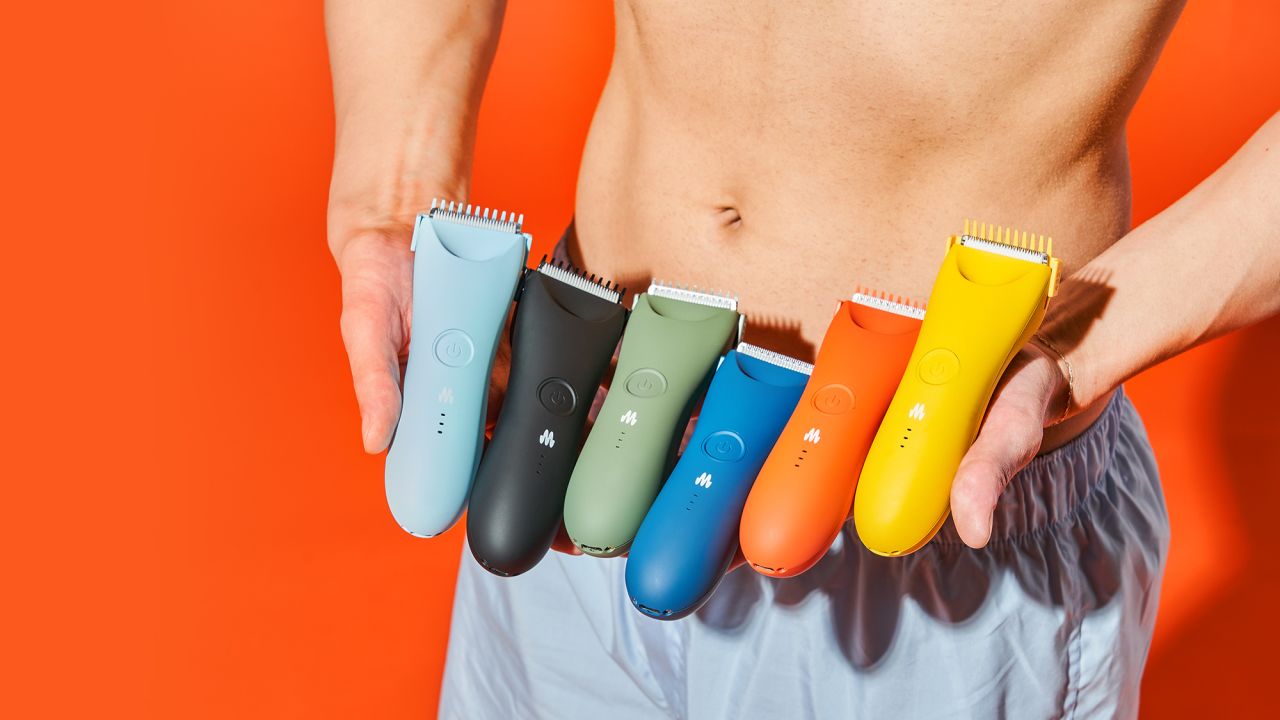 Having a dedicated body hair trimmer on hand makes it super-easy to maintain your desired level of hair growth, from barely touched to all the way gone. Luckily, Meridian just dropped a redesign of its first model, the Trimmer Plus, which features a new ergonomic design that's waterproof too, an LED guidelight for smaller areas and a trimming guard with four settings. There's also the new Trimmer Premium Edition, which has 90 minutes of trimming time per charge and added features like a universal USB-C charging cable and travel lock function. Both styles come in vibrant shades, too — it's not just your average utilitarian black or pandering pink.