Narcan, a lifesaving nasal spray that rapidly reverses the effects of an opioid overdose, has been approved for over-the-counter sale and non-prescription use, the U.S. Food and Drug Administration announced Wednesday.
The medication, which requires no special training to administer, is the first naloxone product to be approved for use without a prescription. It was first approved by the FDA as a prescription drug in 2015.
It's not yet clear when the spray will hit store shelves, or at what price. Emergent BioSolutions, the drug's Maryland-based manufacturer, has said it expects Narcan will be available on U.S. shelves and at online retailers by the late summer. A company spokesperson told HuffPost Wednesday that they are not yet commenting on the price.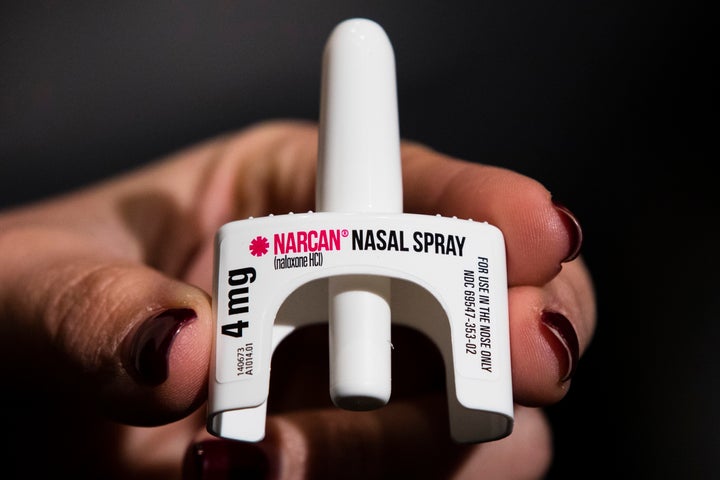 "We encourage the manufacturer to make accessibility to the product a priority by making it available as soon as possible and at an affordable price," FDA Commissioner Dr. Robert Califf said in a statement.
The drug has the potential to reverse thousands of overdoses each year. Between October 2021 and October 2022, more than 101,750 fatal overdoses were reported in the U.S., according to the FDA.
Synthetic opioids like fentanyl were primarily responsible for these deaths, the FDA said. The naloxone spray also has the ability to reverse the overdose effects of heroin, oxycodone, hydrocodone, codeine and morphine.
Using the spray on someone who does not have opioids in their system won't harm them, and the drug can be administered to people of all ages, including infants and the elderly.
More than 44 million doses of Narcan have been distributed since 2016, Emergent BioSolutions said.