Keough reached a settlement with her grandmother on Tuesday, nearly five months after Elvis Presley's ex-wife filed a suit questioning the authenticity of her daughter's will. Lisa Marie Presley died of cardiac arrest in January, leaving her estate to Keough and her 14-year-old twin sisters, Harper and Finley Lockwood.
The Presley matriarch shared her positive outlook in a statement to People published on Tuesday: "My family has resolved all confusion as it relates to our plea to the court and request for document interpretation after my daughter Lisa Marie's untimely passing."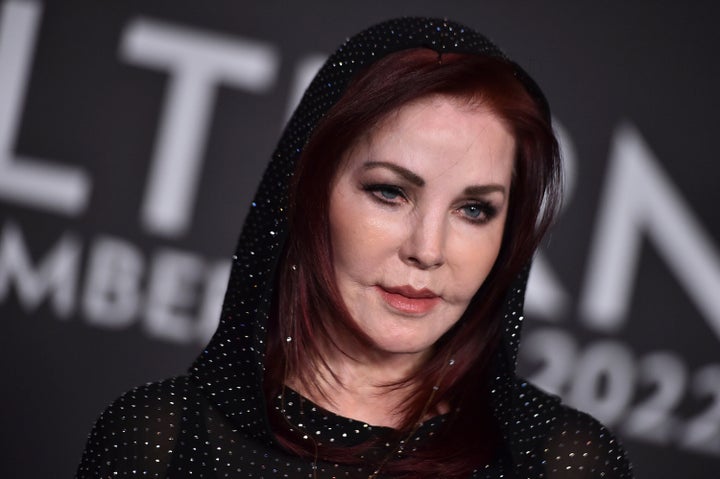 "Although some media identified such a plea as a lawsuit, I want to make clear that there was never any lawsuit filed against my beloved granddaughter," she clarified.
Priscilla Presley also noted: "As a family, we are pleased that we resolved this together. My family and I hope that everyone will grant us the privacy we have needed to properly grieve Lisa Marie and spend personal time together. We love and appreciate all of you, and the Presley family is stronger than ever."
"The Naked Gun" actor filed papers challenging the "authenticity and validity" of Lisa Marie Presley's trust, called Promenade Trust, in late January, specifically a 2016 change that removed her as a co-trustee in place of Keough. The trust's assets include the iconic Graceland property and a 15% stake in Elvis Presley Enterprises.
On Tuesday, Priscilla Presley and Keough's legal teams agreed for the "Daisy Jones & The Six" actor to submit a sealed settlement request for the trust and associated insurance trust.
"They have reached a settlement. Families are happy," Ronsen Shamoon, Priscilla Priscilla's lawyer, told reporters. "Everyone is happy. Unified and together and excited for the future."
Keough's attorney Justin Gold added, "She would not have agreed to the settlement if she was not happy with it."
Keough paid tribute to her mother this past Sunday on Instagram. Sharing a vintage photo of her mom and dad, Danny Keough, she wrote, "Lucky to have had the best and most deeply loving mama I could have asked for."