Marcille stated in court documents that their marriage is "irretrievably broken," according to People.
The couple wed in October 2018 and share two sons, Michael Jr. and Maverick, as well as Marley, Marcille's daughter from a previous relationship with music producer Kevin McCall.
"This has been one of the hardest decisions I have ever had to make, but sometimes life takes your journey in a direction you were not expecting," Marcille told People. "Our children remain our biggest priority and the eight and half years we have spent together will always be cherished. We ask that you respect our privacy at this time."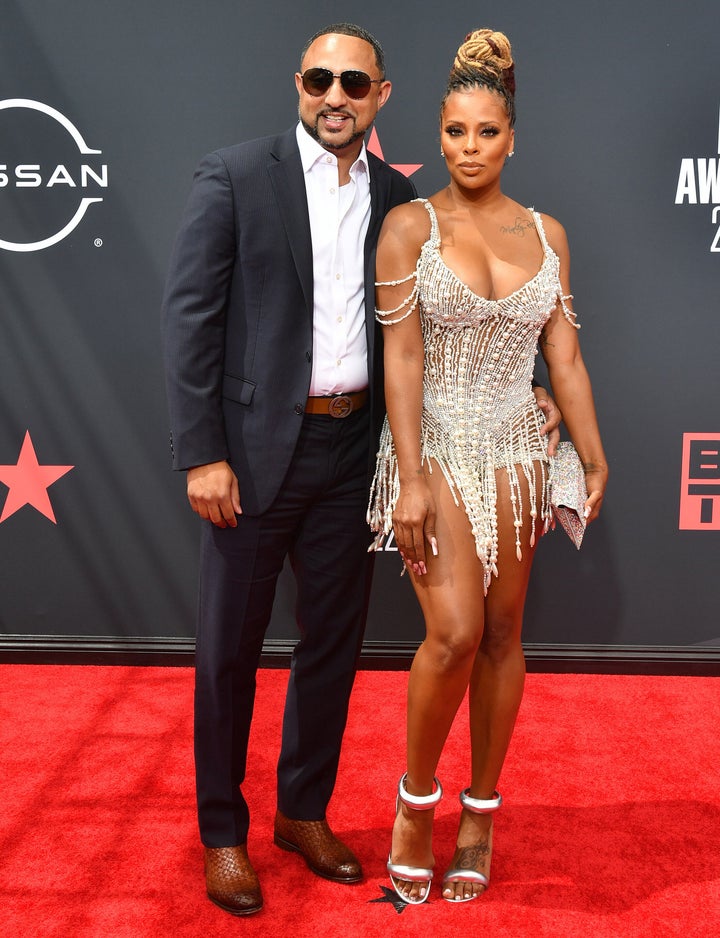 Sterling and Marcille's lavish wedding in Atlanta was featured on the 11th season of "The Real Housewives of Atlanta." Marcille, a former "America's Next Top Model" winner, was a cast member on the reality show. She announced her departure after Season 12 in June 2020.
"I believe that what I hope to accomplish for the culture and community will be better served by focusing on other opportunities," she said in a statement at the time, according to "Entertainment Tonight."
She also cited family time as a reason for her exit: "I decided to spend my time and energy focusing on my kids and my community, and not so much reality show business."
Marcille and Sterling paid tribute to each other on their Instagram accounts this past Valentine's Day. Marcille posted a photo and a video of the couple and wrote: "Happy Valentine's Day forever and ever," tagging Sterling's account.
Sterling, for his part, shared a photo of the two embracing, writing in the post's caption: "My forever Valentine. 'I am so in love with you that there isn't anything else.' Happy St. Valentine's Day. #thesterlings"