Sarah Snook appeared very excited to reveal big personal news on the red carpet of the Season 4 premiere of "Succession" Monday night.
The Australian actor proudly showed off her stomach in a black dress and confirmed to Entertainment Tonight that she is pregnant. This will be the first child for Snook and her husband, comedian Dave Lawson, whom she married in 2021.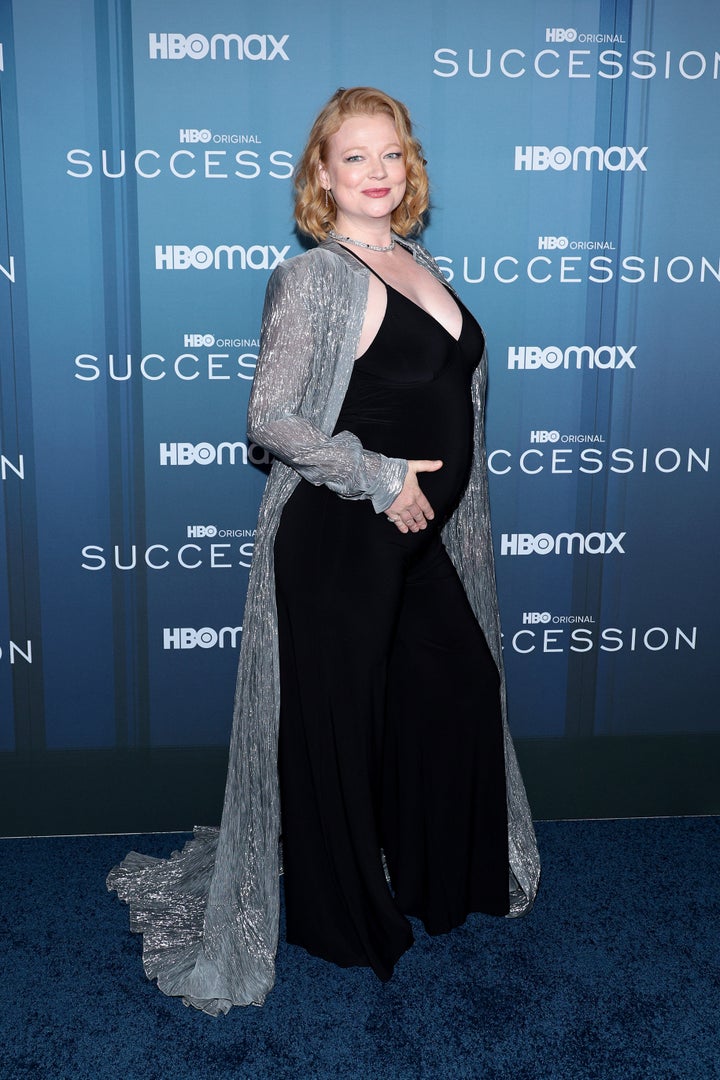 "It's exciting!" she told the outlet as she felt her stomach. "I feel great."
Snook told ET that she was pregnant while filming the fourth season of her critically-acclaimed drama.
Snook also confirmed her pregnancy Tuesday on "Today," and offered more details — including that she was expecting to give birth in mid-May and that she doesn't want to know the gender of her baby until after she gives birth.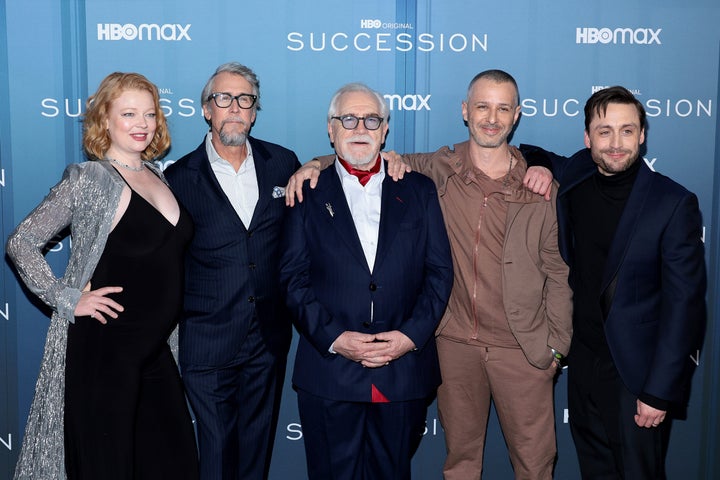 "I heard you're keeping the gender a surprise," said "Today" co-host Savannah Guthrie to Snook. "That's hard to do. I did it myself, it's hard to not find out."
"It is, but it's also easy," Snook said. "You just sort of like, block it out. You just don't think about it too much."
The HBO star didn't remark about any potential baby names, but names like Shiv, Kendall and Logan all seem pretty gender-neutral. Plus, they'd be a nice nod to the conclusion of "Succession" which will premiere its fourth and final season this Sunday.
Snook said she was surprised to learn that the dark satire's fourth season would be its last — and that the cast wasn't sure it was going to end until they read the final script.
"It was intimated throughout the season as we were shooting," Snook admitted. "We found out during the read-through of Episode 10, that yeah, it would be the last."
"It's a pretty bold decision to go out on a high," she added. "I don't know any other show that's really done that, that goes like, 'Oh, we're really successful, everyone loves the show, we love doing it, let's cut it.'"
Well, even if "Succession" is coming to an end, Snook is about to embark on a succession of her own very soon.