Shania Twain has revealed the relationship status of a certain party of two.
On Monday's episode of the "Armchair Expert" podcast, the country music star was deep into a conversation with host Dax Shepard when he finally asked a question that many of Twain's fans are surely curious about.
About an hour and 10 minutes into the chat, a "nervous" Shepard inquired as to whether music producer Robert "Mutt" Lange, Twain's ex-husband, was still with Marie-Anne Thiebaud.
In 2008, the "Man! I Feel Like a Woman!" singer became embroiled in a scandal when Lange left her after 14 years of marriage for Thiebaud, who was Twain's best friend at the time.
In response to Shepard, Twain indicated she was no longer embarrassed by the betrayal and confirmed that Lange was still with Thiebaud.
The singer said that although she communicates with her ex about their 21-year-old son, she doesn't talk to the couple otherwise and "never has."
"Mutt and I parent well together — for people who don't talk to each other," the Grammy winner explained. "We'll just text. We both love our son so much, so we don't play any games like that."
She added: "We have the same priority — we share spaces for him. No nonsense there."
Twain also said on "Armchair Expert" that she used to have a hard time dealing with the infidelity.
"I was uncontrollably fragile over it, which I had never felt before, ever, because I thought for once I was stable," said Twain, who spoke at length about her difficult childhood earlier in the episode. "I really believed that, I'm safe."
But there was a huge silver lining for Twain amid the scandal. In 2011, she ended up marrying Thiebaud's ex-husband, Fred Thiebaud, and she's still with him today.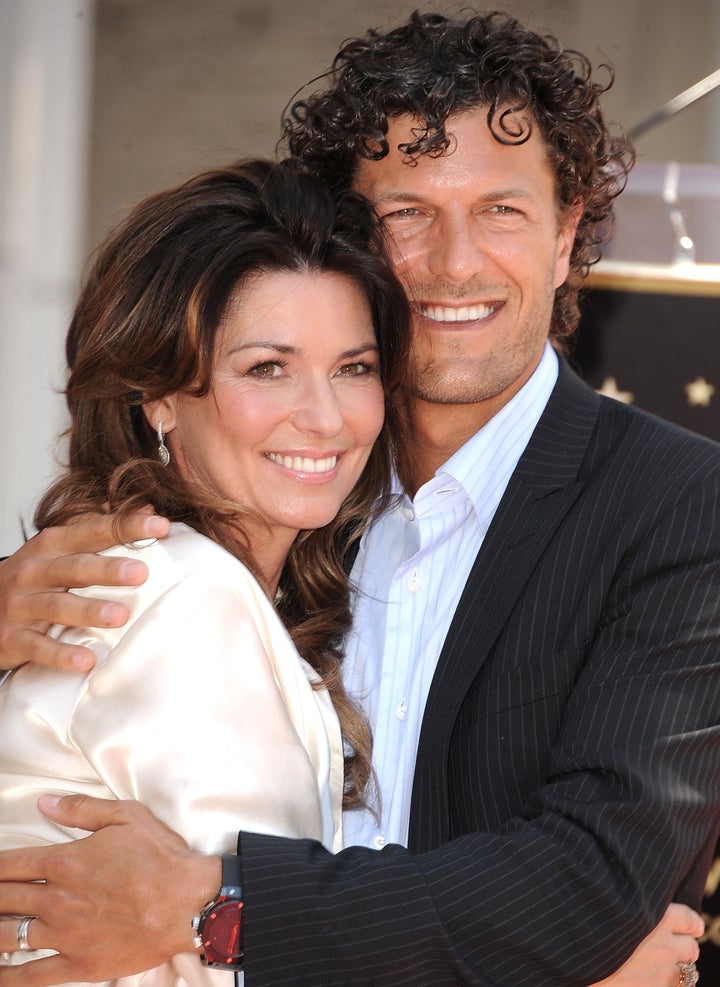 Twain said that she "didn't really know Fred very well" before Lange's affair but fell for him after seeing "how gracefully and graciously he was dealing with navigating the same pain."
"Fred's so smart. This is one of the smartest people I know, [and] he didn't know [about the affair] either," Twain said. "That helped me feel better."
She added that "everyone gets what they deserve."
"I got what I deserve," Twain said. "I got the greatest man on the planet."
As for Marie-Anne Thiebaud, the "You're Still the One" singer has never shied away from expressing her dislike for her former bestie.
She added: "That would be it. … I think there are some people in life you would say, 'I would have been better off not ever knowing that person.'"
But she had a change of heart later in the interview, telling Cohen that she grew from the experience as well.
"I can't say I would be better off because I think I learned a lot from all of that. I don't regret it," she said.