Sheryl Lee Ralph says she's had "horrible" experiences with sexual misconduct throughout her career, but has always been discouraged to speak up.
The "Abbott Elementary" star said during an interview Monday on the "Way Up With Angela Yee" podcast that a "famous TV judge" once assaulted her during a work event. She did not name the judge. The Emmy-winner clarified by saying it was not Judge Greg Mathis, whom she said she loves and considers to be "a great man."
"I'm at a very public place. I was suited. I was handling my business for the television show I was on at that time," Ralph said. "We were on the same network. This man walked in, grabbed me by the back of my neck, turned me around and rammed his nasty ass tongue down my throat. And everybody at the network saw it."
Ralph said one of the few people who came to her defense was Marc Morial, who was the mayor of New Orleans at the time. Ralph said she called him soon after the incident, and he offered to take action against her assailant, but her network urged her not to report the crime.
"Somebody at the network tapped me on the shoulder, they said, 'Please don't,'" Ralph said. "They did not want any bad press around their show and did not care what had just happened to me."
Ralph recalled witnesses telling her, "It wasn't so bad after all, was it?"
"That's the kind of stuff that happens," Ralph continued. "That's what makes it hard for women to speak up about these things."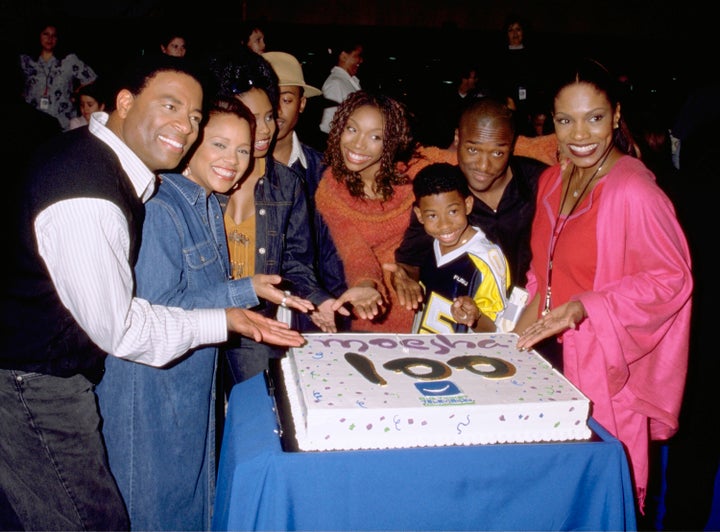 Earlier in the episode, Ralph shared another story in which she said an unnamed man suggestively put his hand on her when he "didn't know" her at all. She said it was about the third time something like this had happened to her, and she couldn't help but wonder, "What did I do to deserve that?"
"What made this man think that he could just come over and put his hands on my body?"
Ralph said years later, she was at a dinner and the man sat directly across from her and appeared not to remember the incident. Ralph said she took the opportunity to confront him.
"Do you want to know what was the shocking part?" Ralph asked. "Everybody around the table was appalled that I would stand up for myself. They told me that I should be ashamed of myself, and why would I even bring that up, and at the dinner table."
Ralph may feel more empowered to speak up thanks to her rising fame. Although Ralph has had quite a remarkable career, she's recently become more of a household name thanks to her Emmy-winning role in "Abbott Elementary."
During her famous Emmy speech in 2022 Ralph told the audience: "This is what striving looks like. And don't you ever, ever give up on you."
Speaking with HuffPost earlier that year, Ralph shared her positive experience working on her hit ABC sitcom, which sounds like the antithesis of whatever network she was working on when she was assaulted.
"I'm just so thankful that I have been able to last like this in my career to enjoy this show at this time," she said.