*Warning: Spoilers ahead for "The Last of Us"*
HBO's hit series "The Last of Us" wrapped up its first season last Sunday, but it almost finished off with a totally different vibe, according to the show's co-creator.
In a recent interview with British GQ, co-creator Craig Mazin revealed he and director Ali Abbasi were "playing around" with a lengthier and more dejected ending between Joel (Pedro Pascal) and Ellie (Bella Ramsey).
The series, based on the 2013 video game, tells the story of the pair's journey through a post-apocalyptic world where a fungus turns humans into ravenous flesh-eating monsters.
During the season finale, Joel and Ellie's cross-country trek to Salt Lake City comes to a close as they make their way to meet up with the Fireflies. Instead of being met with praise for Ellie's safe return, the fireflies knock Joel unconscious and whisk her away to prepare her for a surgery that will supposedly lead to a cure.
On the other hand, the surgery would kill her in the process as it would require removing and replicating the Cordyceps that have been in her brain since birth.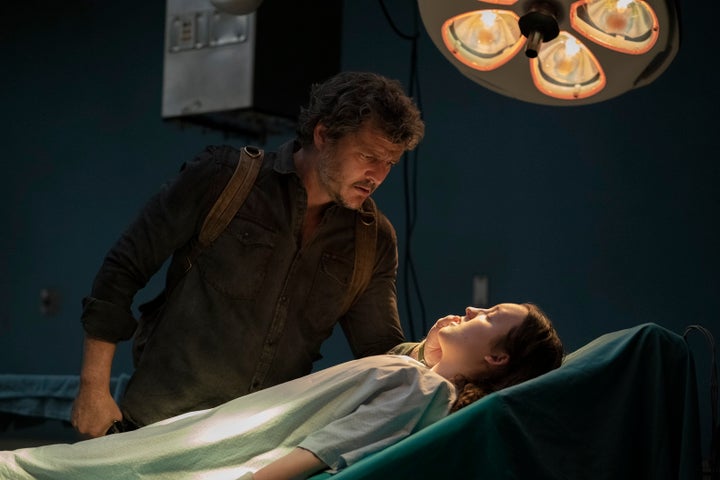 Fans of the popular game should be familiar with its controversial ending that sparked debate since its debut a decade ago, in which Joel makes the life-changing decision to save Ellie at humanity's expense, killing anyone in the Firefly hospital who stood in his way.
In the final scene, Ellie confronts Joel and insists that he promises her that everything he said about the Fireflies is factual. Joel then lies to her, explaining that there is no potential cure. Just like the game's ending, Joel doubles down on his lie, vowing that everything he said is true.
"[Abbasi] had this thought of just playing out this slightly longer, sadder version where Ellie says, 'okay,' and then she turns and walks away. And Joel looks after her. We see the two of them walking, not really together but apart, down towards Jackson. It lingers and then fades. There was something beautiful about it," Mazin told GQ.
Elsewhere in the interview, Mazin detailed how the decision to honor the original ending was ultimately a safe choice, primarily for those who were familiar with the source material.
"Everybody was like 'what do we do?' And there was that meta-discussion of, are the people that played the game going to be more annoyed that they didn't get it just the way it's supposed to be, or are they gonna be more annoyed that they only got what they had before? And then how will everybody else feel?" Mazin said.
He added, "In the end, there's something very specific about ending on that close-up of Ellie. Not knowing what comes next. Not knowing what she does. Does she walk away from him, does she walk with him, how does she feel? That moment gets suspended permanently."
Last week, the popular series went viral after fans discovered a real giraffe was used to recreate one of the game's most classic and inspiring scenes: The moment Ellie encounters a giraffe for the first time.
After the episode's premiere, fans shared their thoughts on Twitter about the scene, after many initially assumed that the giraffe was 100% computer-generated. Viewers quickly realized that there was nothing simulated about the towering creature.
The scene, in which Joel and Ellie meet a giraffe in the remains of Salt Lake City, was re-created using a "combination of a VFX stage, scenery and location shoot with real giraffes from the Calgary Zoo," according to the show's Twitter account.
Season 1 of "The Last of Us" is streaming on HBO Max.