HuffPost may receive a share from purchases made via links on this page. Every item is independently selected by the HuffPost Shopping team. Prices and availability are subject to change.
As life progresses and time marches on, daily routines have to evolve to accommodate our ever-changing needs, schedules and lifestyles. What works for us in our 20s might not be the case into our 40s and 50s — and this applies to everything from the types of exercise we do to our fashion style, diet and, of course, our skin care routines. But figuring out what our bodies need can be challenging, especially when it comes to adapting skin care routines to unexpected, shifting needs. With the blessing of age comes a range of new skin issues, whether they result from hormonal shifts, lifestyle changes or something else entirely.
When it comes to skin care, figuring out a new regime can be complicated, fraught and overwhelming. Who better to step in and give us a hand than gorgeous women over 50 with famously great skin? If there's anyone who knows the secrets of adjusting skin care to support its long-term health and beauty, it's these perennially fabulous people. Jenna Lyons, JoAni Johnson and Yasmin Furmie have spilled their secrets — and skin care devotees won't be disappointed. Below, they've shared their favorite beauty products and the changes that they have made to adapt to their current needs.
Jenna Lyons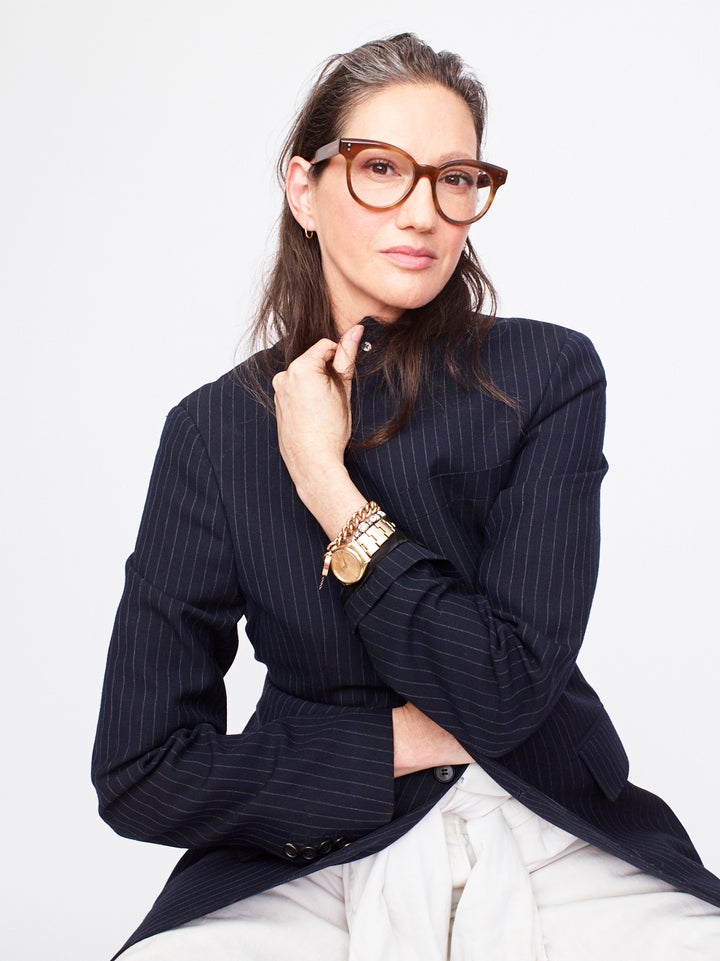 Jenna Lyons landed her first job at J.Crew when she was just 21 years old, and was named creative director in 2008 and president in 2010. Her face and name were synonymous with the brand for decades until her departure in 2017. In the years since, she's created her own beauty brand, LoveSeen, while working on countless other projects as well. She's long been steeped in the worlds of beauty and fashion, with her luminous complexion quickly becoming as iconic as her pitch-perfect style.
When it comes to her post-50 skin care routine, she keeps it simple, putting an emphasis on high-quality products with strong, effective ingredients. "I like hardworking eye creams and a lip mask," she told HuffPost, but noted that the first thing she does is put on her lashes. "I have a genetic disorder called inconsistencia pigmente. It affects the skin, teeth and hair and I don't have eyelashes. I'm keenly aware of how transformative lashes can be and how they can impact how people see themselves and how others see them; that's why I created LoveSeen."
Lyons pointed to dehydration as one of her key skin issues. So when it comes to taking care of her skin, "I've really been prioritizing healthy, hydrated skin and how sun protection can play a role within that," she said. And while she does like to occasionally test new products, she's devoted to her go-to products. "I have my trusted brands such as Joanna Czech, Acrona, Biologique Recherche, U Beauty and Trinny London. I love my NuFace device, too."
Check out Lyons' beauty must-haves.
JoAni Johnson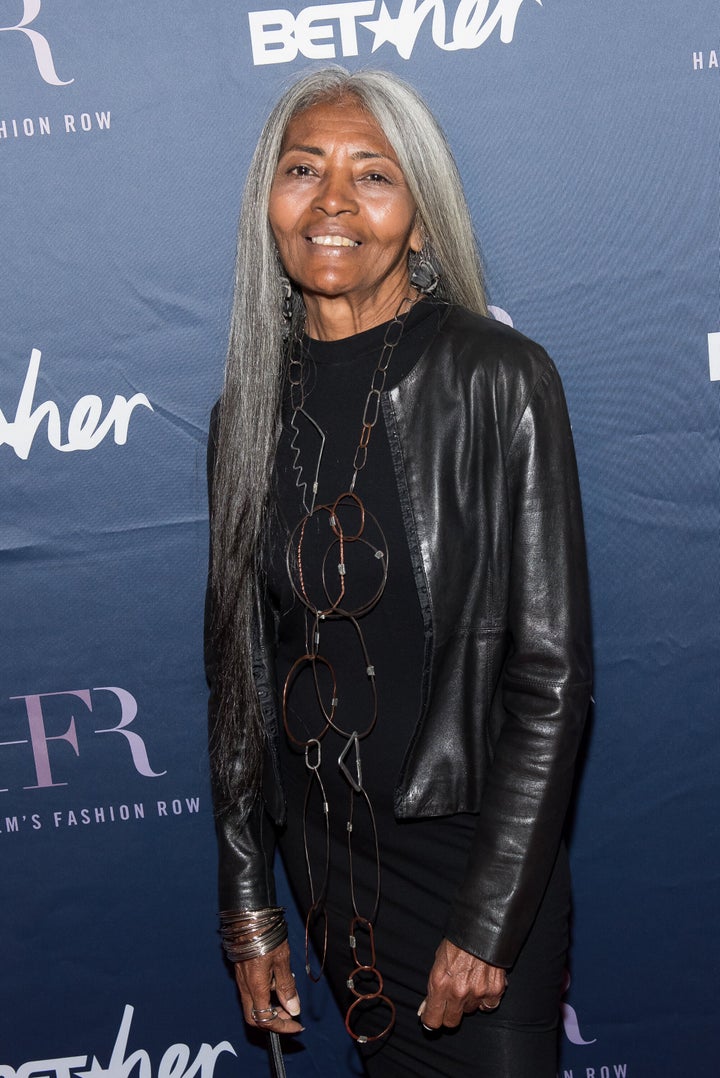 Known for her gorgeous style, JoAni Johnson only gets better with time. Over the course of her illustrious career, she has worked a wide range of jobs, from receptionist to accountant at a men's shirt company to running a showroom. She's a certified tea blender and jewelry designer who reemerged on the fashion scene as a model in her late 60s.
Like Lyons, she began to ascribe to a "less is more" skin care regime after turning 50: "Using products that include vitamins and antioxidant ingredients, such as vitamin C and vitamin A for collagen and sun damage protection, works for me. I also look for products that are sustainably made with consideration for the environment and are eco-friendly."
The lockdown years gave her the opportunity to try out and test new products, and she found cleansers, masks, moisturizers and more that work consistently for her skin. She currently prioritizes skin health along with maintaining a healthy, glowing complexion. "I alter products and quantities based on my skin needs," she said. "For example, a bit more sunscreen in summer to protect from sunburn, skin damage and drying that affects my skin's suppleness, and more moisturizing in the winter to help avert dryness from artificial indoor heat."
Johnson believes that what you put in your body is just as important for skin health as what you put on your skin. For her, that means a balanced diet that includes drinking tea and taking vitamin supplements. She also thinks the term "anti-aging" is antiquated. "Aging is a fact of life and we are blessed to be able to do it gracefully. I don't care for anti-aging and, instead, celebrate my skin. I've just reached #Level71 and that's something to honor."
Below, Johnson shares her beauty secrets, and they're perfect for anyone looking to nourish their skin through their 50s, 60s, 70s and beyond.
Yasmin Furmie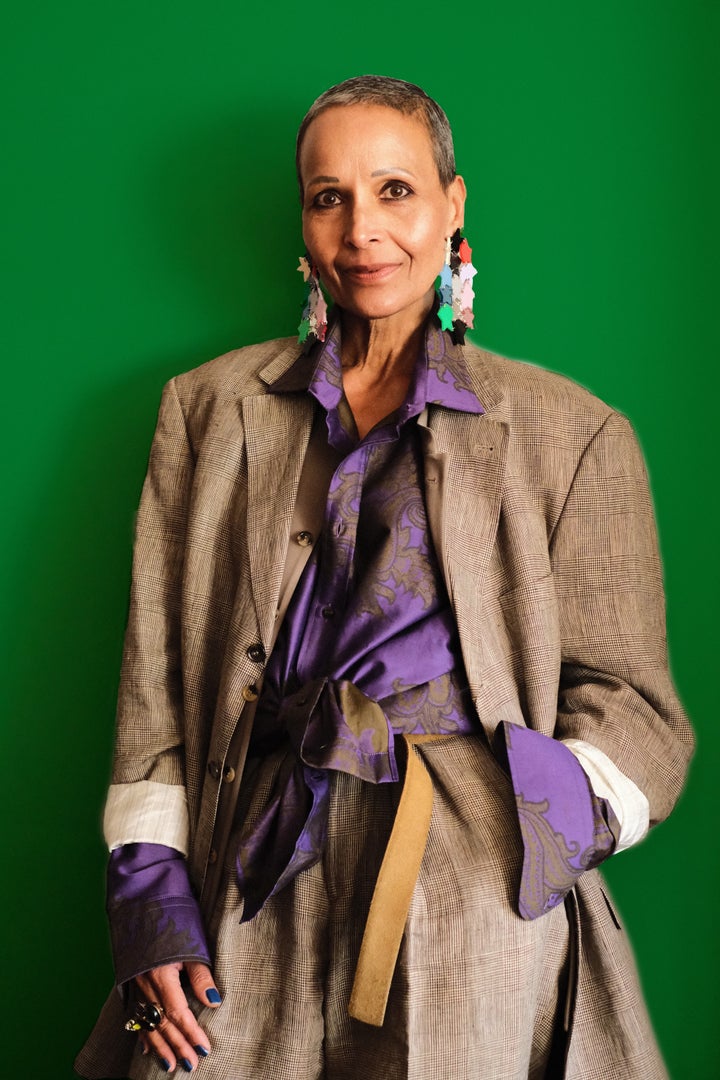 For many of us, serious skin maintenance comes later on in life, but South African style icon Yasmin Fermie has always taken great care of her skin. A social worker-turned-stay-at-home mom who started her own fashion brand when she was 52, Furmie understands the power of a consistent routine and a beautiful aesthetic. She did, however, start to change her beauty regime once she hit her 50s. "I scheduled monthly facials instead of being quite haphazard about them," she said. "I also added products that were recommended for older skin and its concerns."
For Furmie, that meant seeking out gentle yet effective exfoliants, using masks on a weekly basis and getting laser treatments for pigmentation issues. And while her skin isn't generally dry, she definitely prioritizes brightening and hydrating products and treatments. "The upcoming winter season in South Africa brings its own host of issues in relation to dryness and sensitivity," she told HuffPost.
Furmie's recommendations are wonderfully varied and include popular brands like Charlotte Tilbury, SkinCeuticals, Dermalogica and more. She loves mixing her routine up, and said that "there's always one or two things in a cosmetic range that I love, but perhaps not the whole range, so switching it up with different brands often works for me." Take a peek at Furmie's faves below and snag a few for yourself while you're at it.