Akira Akbar is no stranger to the camera. She has a background in commercials, nine years of modeling experience, and previously, she appeared in series such as "Criminal Minds," "This Is Us," "We Can Be Heroes," "Family Reunion," and other TV shows.
When she learned that Morgan Cooper's viral "Bel-Air" short film got picked up to be turned into a TV series, Akbar knew she had to audition.
"My mom loved the show," Akbar said, of the original series "The Fresh Prince of Bel-Air." "Seeing how different ["Bel-Air"] was drew me to it. It was a drama and not a comedy, so I was like, 'This is gonna be really cool.'"
In the span of two weeks, Akbar landed the role of Ashley Banks in Peacock's reimagining of the beloved "Fresh Prince" series.
Now, Akbar, 16, has returned in Season 2 of the series, transforming the '90s TV darling into a modern day youth activist and working alongside stars she grew up watching. She was particularly fond of Coco Jones — who stars as her sister Hilary in "Bel-Air" and in "Let It Shine," the 2012 musical film.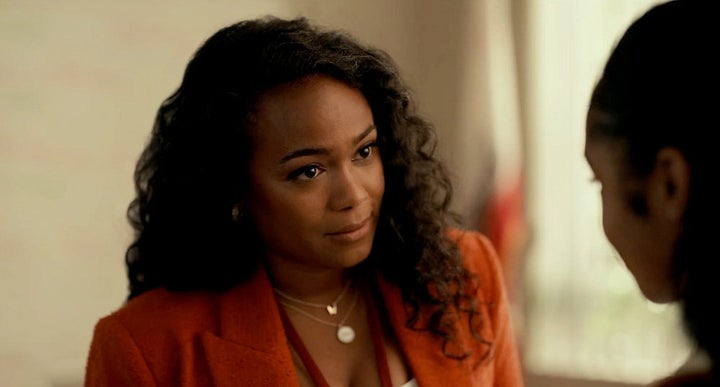 Stepping into her first series regular role at age 16 is no small feat, let alone following in the footsteps of Tatyana Ali, who played the lovable Ashley Banks in the original "Fresh Prince of Bel-Air." In Season 2 of "Bel-Air," Ali stars as Mrs. Hughes, a passionate English literature teacher who is penalized for giving Ashley books by Black authors that are "not a part of the curriculum."
"I definitely think working with Tatyana was one of the most memorable moments," Akbar said. "She gave me a lot of life advice and acting advice, but she also told me that I was doing such a great job portraying the role of Ashley. She liked how I put my own spin on it and how I'm bringing her into life again."
As hysteria grows surrounding "critical race theory" — a scapegoat for conservative white parents to maintain and uphold white supremacy in K-12 education — there is increasing pushback and legislation across the country. In states such as Florida, Gov. Ron Desantis has passed the "Don't Say Gay Act," launched an assault on AP African American studies and Black history, and passed legislation subjecting school librarians to criminal penalties for merely doing their jobs.
In Season 2 of "Bel-Air," the Black Student Union at Bel-Air Academy, where the Banks children attend, organizes a protest in solidarity with Mrs. Hughes. Akbar said that was an excellent moment to illuminate the struggles that both Black students and educators go through.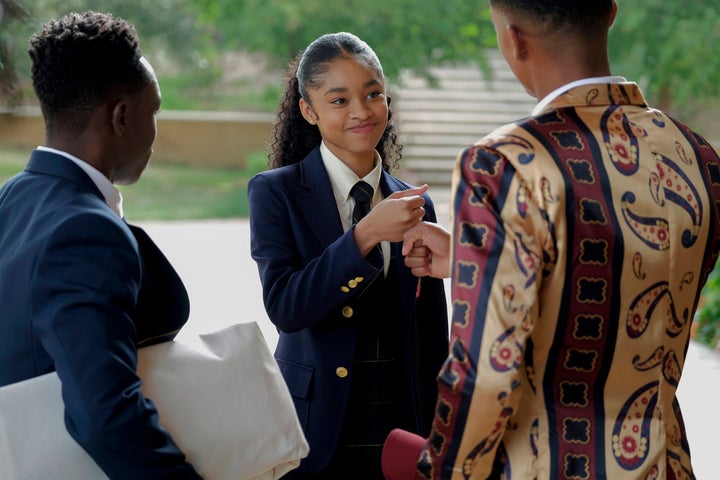 "It's a moment for Black teachers to realize that they aren't alone on the journey," Akbar said. "Black storytelling is basically the most important thing to the world of 'Bel-Air.' In this season, Ashley finds herself in this new position, and the storyline definitely gives the audience a path to Ashley's activism."
For Akbar, she said she brought a lot of her own takes to Ashley. It made her reflect on her experiences with Black teachers in the classroom or rather, lack thereof.
When she's not attending premieres and awards shows or sipping on a juice box from craft services during filming, the actor is a regular teenager.
"I'm still a young girl who goes to school, who lives a regular life, but I definitely think people have treated me differently, which is also why I tend to hang out with my cousins most of the time. People are just weird. They're like, 'Oh, it's the famous girl.' And I'm like, 'Oh, my gosh, I'm just trying to exist,'" Akbar laughed.
Although she's the youngest on set, Akbar is the second oldest of six siblings. Hailing from Orange County and now residing in Temecula, California, she has one older, college-aged sister and four younger siblings. Akbar's entire family is involved in the arts and entertainment business; her mother is a hair and wardrobe stylist.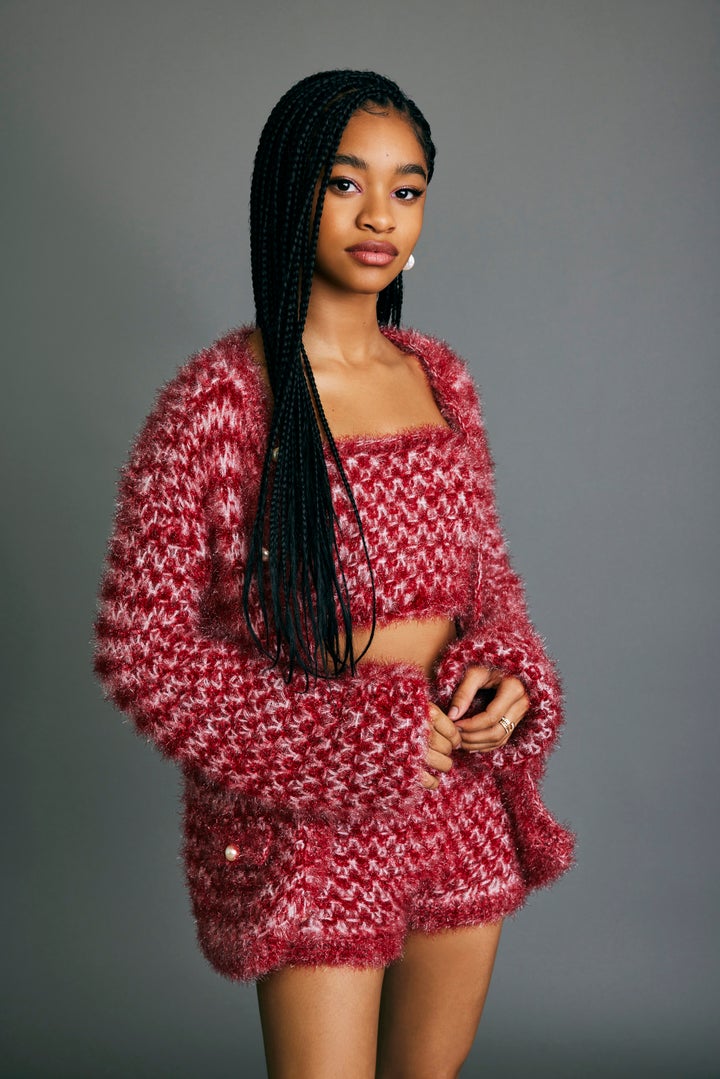 "My sister," Akbar said, "She played the younger version of me in 'Captain Marvel.' My mom put my little brother in [the business] when he was super little. He played a baby in 'Lucifer' or something. I'm not really the odd one out."
Akbar also hopes Ashley is a vessel not only for her experiences, but to also show Black queer youth that they deserve to be represented on screen. In addition to leaning into her activism, Ashley begins to unpack her sexuality more this season, Akbar said.
"I'm glad that the show is putting stories, LGBTQ+ stories like Ashley's in the show, because it's important for people [of] Ashley's age to realize that they're not alone," Akbar said. "I honestly feel honored that I get to explore her and her coming-of-age story."
In Season 1, Ashley discloses to her sister Hilary that she has a crush on her friend Lucia. When Akbar first read that the character was thinking about her sexuality, she did expect there to be some sort of discourse online — but she didn't pay much attention to the negativity.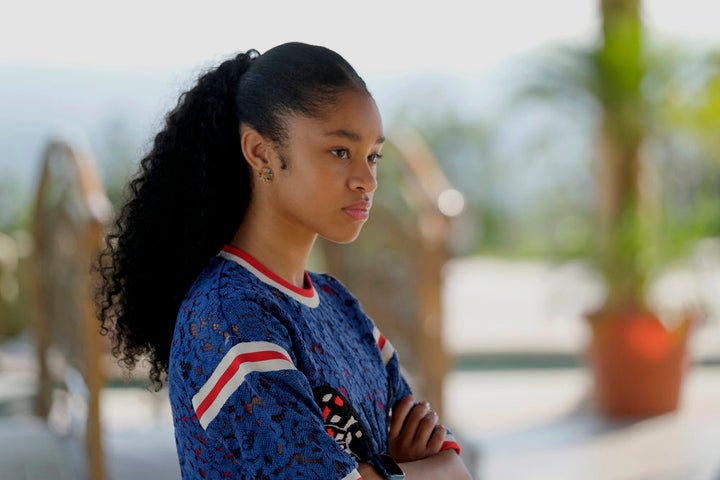 "I don't think I really cared what people thought that much," Akbar said. "But I feel like there were mostly good thoughts — that people thought that it was a good change for Ashley."
In Akbar's words, Ashley is open-minded and selfless, often caring more about others than her own self. But in this season, Ashley begins to take a stand for herself and her values. As excited as Akbar is to see Ashley blossom into a young woman, her hope for her character is that she pours into herself as much as she pours into others.
"I think Ashley pays attention more to what's going on with the world and making sure that other people are okay before she is," she said. "So, I just want to see her have more fun."