This Star Chef Doesn't Want To Brag About His Success — So I Will
A few decades ago, the boy who would grow up to be Chef Brian Fowler stole bikes for fun. He felt bored and directionless in the Long Island, New York, neighborhood where he was growing up. One day, his concerned grandfather sat him down, and on a yellow notepad, he drew the two paths that Brian could take. The one he was currently on, his grandfather warned, could lead to some jail time. The other, which involved figuring out what his passion was, could lead to a life of agency and freedom.
Now, at 35, Fowler tells me that he couldn't imagine any other way of making an honest living than to cook. As a teen, he occasionally made food for his family, which he described as a meditative experience, the only thing that could capture his attention long enough to keep him out of trouble. And so he put himself through culinary school, and he cooked — and cooked, and cooked some more.
Today, Fowler is the chef de cuisine at Blackbarn, an venerable farm-to-table New American restaurant that sits regally above Madison Square Park in Manhattan. Blackbarn was opened in 2015 by the well-respected Chef John Doherty, who served at the Waldorf Astoria for three decades, first as a chef and then as an executive chef.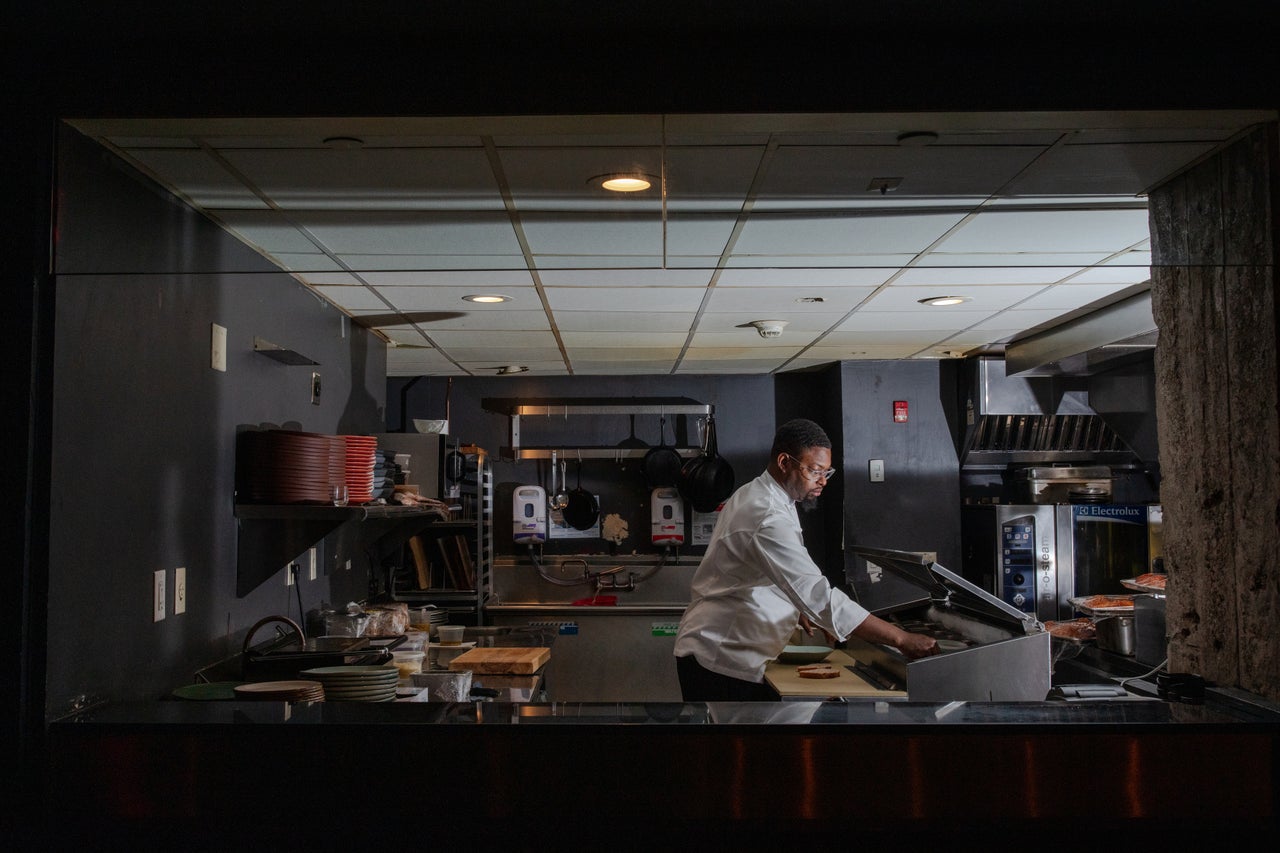 From an outside perspective, it's not difficult to see how Fowler is different from your typical leadership in the Manhattan restaurant world. For one thing, he's Black. He's also an introvert, seemingly unfazed by the glamor of his job, enraptured instead by the craft and imagination that goes into a dish.
The soft-spoken Fowler tends to avoid questions that could stir the pot, so to speak. When I asked him what it was like to be a Black chef in leadership in a field that's predominantly white, I could sense his reluctance. I wondered if Fowler knew he was a star. He mostly just wanted to talk about food. I wanted to talk about him. And so we found a middle ground.
Fowler was raised by a mother of Jamaican and Cuban descent. Growing up, he lived not too far from his grandma, who had a backyard where wild strawberries grew on a bush that was always enmeshed in a buzzing cloud of bees. Fowler remembers that it was risky to try and get to the strawberries, because of the tiny, wild gatekeepers, but it was worth the risk because the fruit tasted just like candy.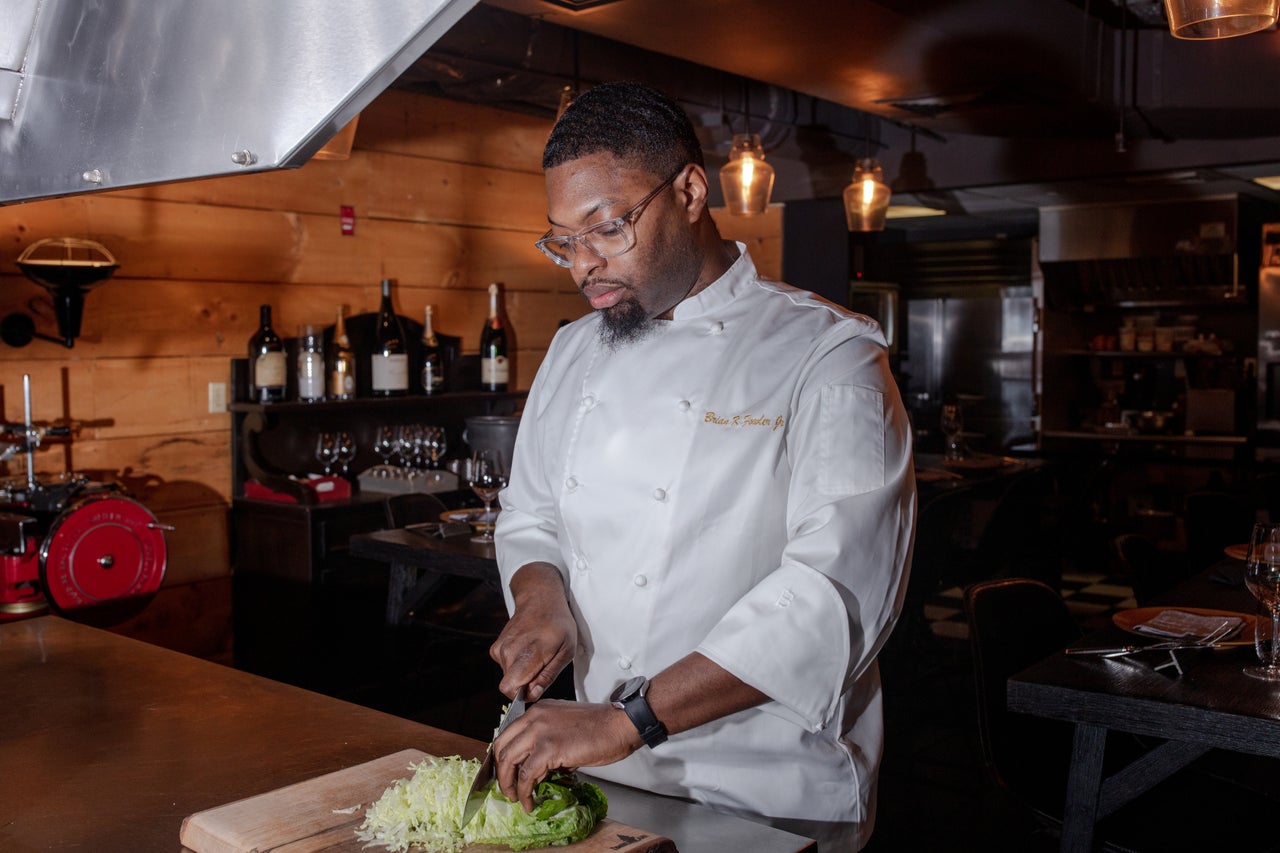 Years later, when Fowler was a line cook at an upscale French restaurant in the West Village, he experienced a powerful flashback. At a local farmers market, he tasted strawberries that instantly transported him, "Ratatouille"-style, to his grandmother's backyard and the memory of the bees. By then, it had been years since he'd thought about the garden where he'd lost himself to a flavor that awakened his spirit.
It was then that he realized that his connection to good ingredients ran deeper than his culinary education. Certain ingredients remain etched into our souls, conjuring comforting memories of a simpler time. And that's exactly what inspires him in the kitchen every day.
When I pry a bit about this upscale French restaurant and what it was like working there, Fowler admits that it was one of the more complicated periods of his career. He tells me that for a long time, he struggled to get promoted even when he put in the work. During that time of sleep deprivation and exhaustion, he went months without taking days off, because he wanted, desperately, to have his talent recognized.
In the hospitality industry, you find people of color everywhere, but they're usually relegated to the lower rungs of the operations — line cooks, dishwashers and servers tend to be where the diversity lies. Fowler clearly doesn't want to harp on the past, but it's not lost on either of us what a Black chef de cuisine signifies, and what it must have taken to get here.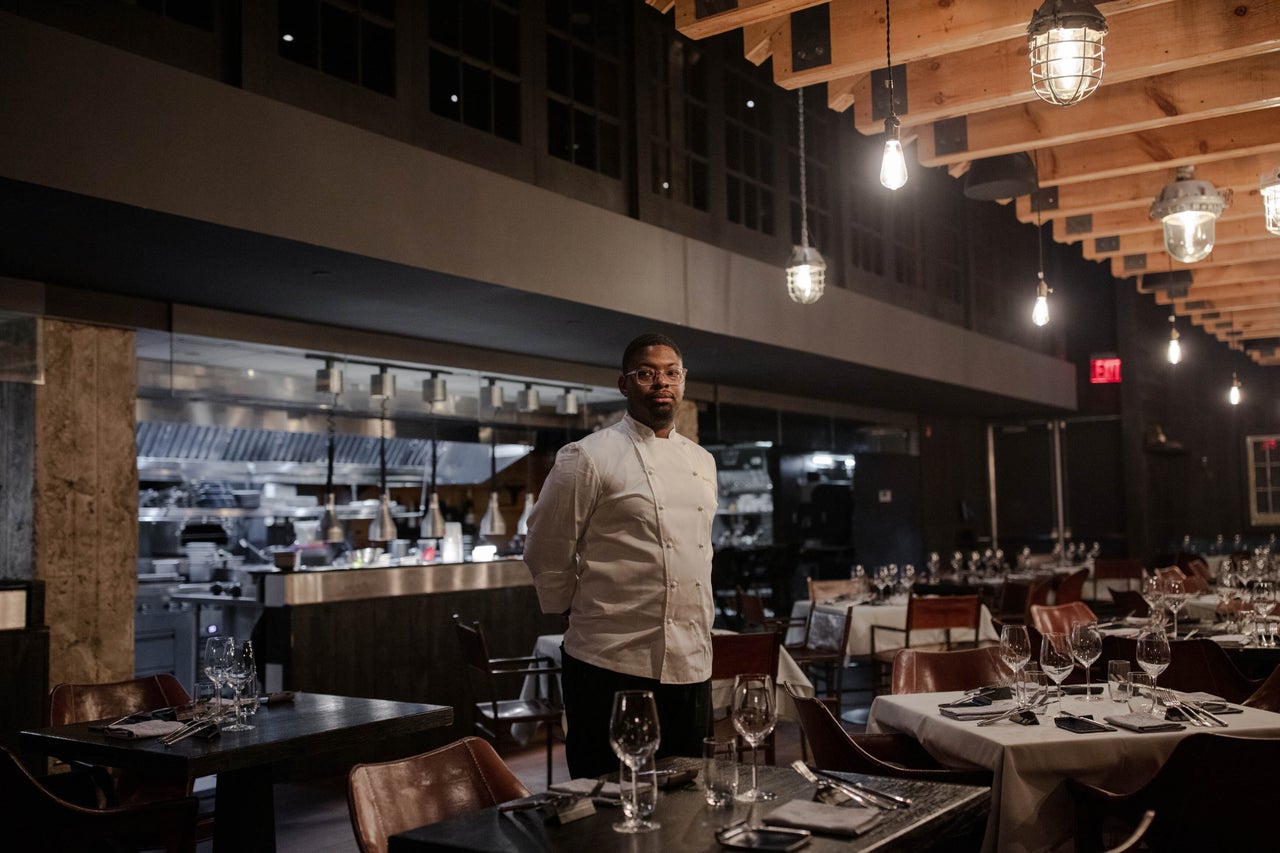 Not to get all metaphysical, but Blackbarn itself is a lot like Brian Fowler. The food at that restaurant is classic, comforting and fuss-free — roasted butternut squash and kale salad, grilled Amish chicken, roasted Brussels — and their focus is on flavors over pageantry. The surprise lies in the individual ingredients, which are curated from local farms. What the dishes lack in flamboyance, they more than make up for in substance. In many ways, the fare is the personification of Fowler, a man with humble origins who was destined to create great things from them.
"Blackbarn is barn-like, it's warm, it's rustic. That makes it easy to know what to put on the menu," Fowler tells me. "This place is beautiful. The beauty can actually be found in the roughness."
Brian Fowler is a star, but I think he doesn't know it yet. I wonder if he realizes that he didn't take either of the two paths that his grandpa laid out for him. He created his own.